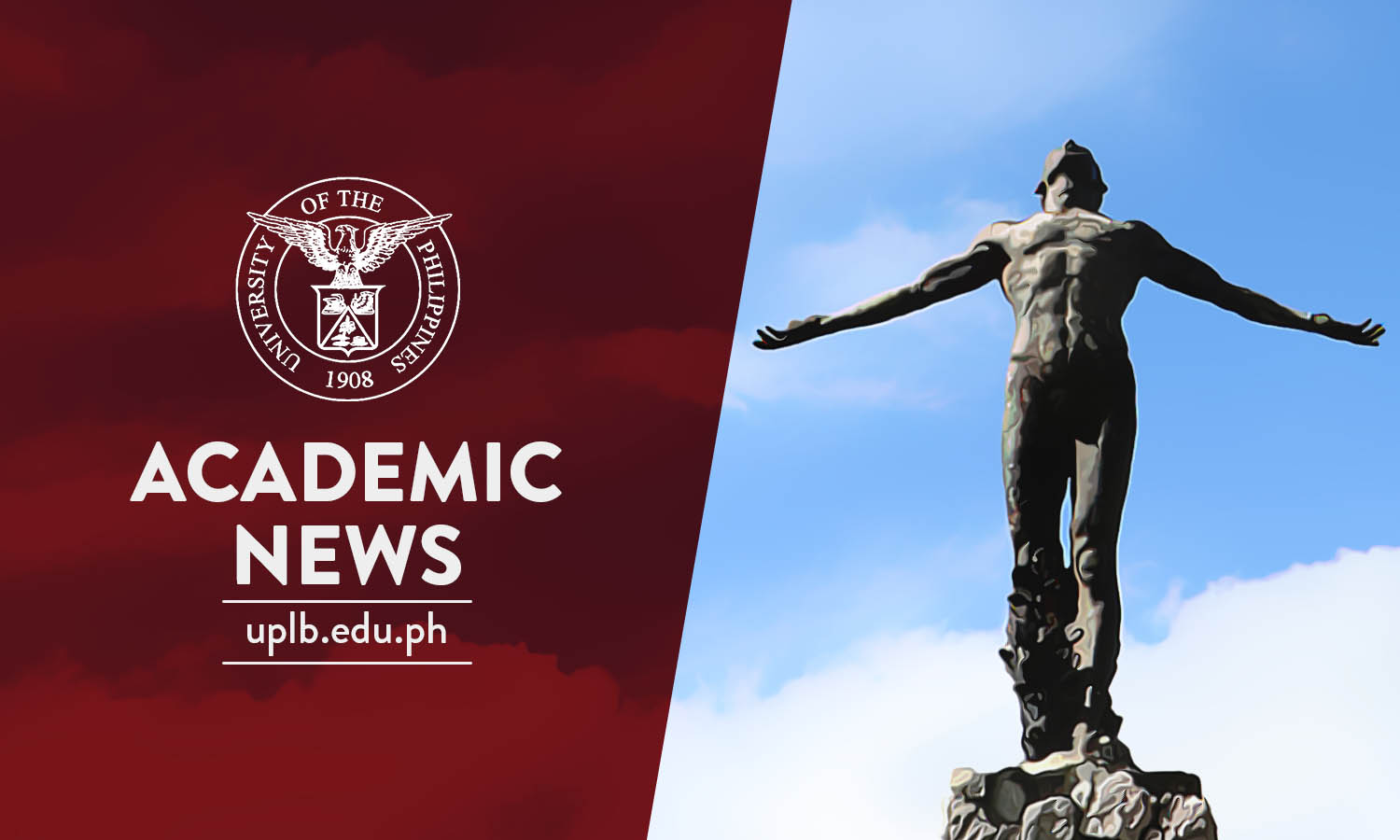 UPLB-GS concludes higher, postgrad educ webinar series
The webinar series of the UPLB Graduate School (GS) entitled "Reimagining higher and graduate education: business as usual or new normal?" conducted via Zoom concluded with its fourth edition on June 22.
Two higher education institution (HEI) administrators, together with UPLB officials, continued the conversation about the status, challenges, and opportunities of the HEI sector in the time of COVID-19 pandemic.
Dr. Edizon Fermin, vice president for academic affairs of the National Teachers' College (NTC), and Dr. Tirso Ronquillo, president of Batangas State University, talked about their institutions' experiences and perspectives on the issue, with emphasis on learning outcomes in flexible learning.
Dr. Fermin said that NTC's flexible learning design focuses on critical outcome-focused methods. Its content, he said, is "an inch long but a mile deep," meaning brief but highly comprehensive. Making up for the brevity in content, he explained, would be its highly experience-rich format, which allowed learners to choose the pace, place, and process of learning.
The executive of the Manila-based college noted that it would be crucial for current students to be competent not only in their chosen careers, but also to learn a variety of technical skills that would be critical in a "post-COVID-19 world."
Dr. Ronquillo, for his part, said that educators must prioritize the learning context and outcome over the comparison of old and new methods of teaching. He enjoined the audience to acknowledge that the new methods are still in the process of being established.
Dr. Fermin added that teachers must not only be versed in teaching their subjects, but must also be highly knowledgeable in using various online platforms and technologies.
Dr. Ronquillo, who also sits as president of the Philippine Association of State Universities and Colleges (PASUC), identified massive trainings for teachers on online learning, as well as the need for sudden budget realignments, as the challenges in HEI administration these days.
Serving as webinar reactors were four UPLB deans, who echoed the important points from the speakers and shared the preparations of their respective colleges for the incoming semester.
Rolando Bello of the College of Public Affairs and Development said that the de-facto graduate school is in the process of redesigning course syllabi, putting priority on policy simulations and policy modeling.
Dr. Willie Abasolo of the College of Forestry and Natural Resources admitted that the college has to lessen laboratory and physical exercises during the implementation of distance learning because students could no longer access the Mt. Makiling Forest Reserve, CFNR's natural learning laboratory.
For her part, Dr. Decibel Faustino-Eslava of the School of Environmental Science and Management presented her optimistic view. Among the opportunities in the current situation, she said, are wider faculty collaboration, university cross-crediting and course certifications, and partnerships with private companies for learning materials.
She said that there would need to be much "retooling, relearning, and redesigning," with regard to educator mindset, methods, skills, and tools, but that in the end educators would be able to adapt to the challenges.
According to Dr. Arnold Elepaño of the College of Engineering and Agro-industrial Technology, preparation is important not only for implementing distance learning soon, but also for the time when students return to the campus, when more issues are likely to emerge.
Like in the earlier editions, Chancellor Fernando C. Sanchez Jr. and Vice Chancellor for Academic Affairs Portia Lapitan took part in the webinar.
The two updated the UPLB community about the next pronouncements that the university will release about distancing learning.
Dr. Lapitan relayed that the UP system would soon be releasing a memorandum concerning the remote delivery of education for First Semester of AY 2020-2021, which would guide all constituent universities going forward.
Chancellor Sanchez said that UPLB will be coming out with a primer on flexible learning, laying out in the long run the protocols for flexible learning even after the pandemic.
He also stressed that teamwork and unity are more important than ever, saying "madaming gagawin, pero 'pag sama-sama tayo at nagtutulungan, kaya nating lagpasan lahat ng challenges."
The "Reimagining higher and graduate education" webinar series was able to gather 13 HEI administrators all over the country in its four editions – first on April 22; second on June 17; third on June 18; and this, the fourth.
Dr. Jose Camacho, Jr., dean of GS and chair of the Commission on Higher Education-Technical Working Group on Graduate Education, served as the lead organizer and moderator of the knowledge sharing activity series. (Albert Geoffred B. Peralta)