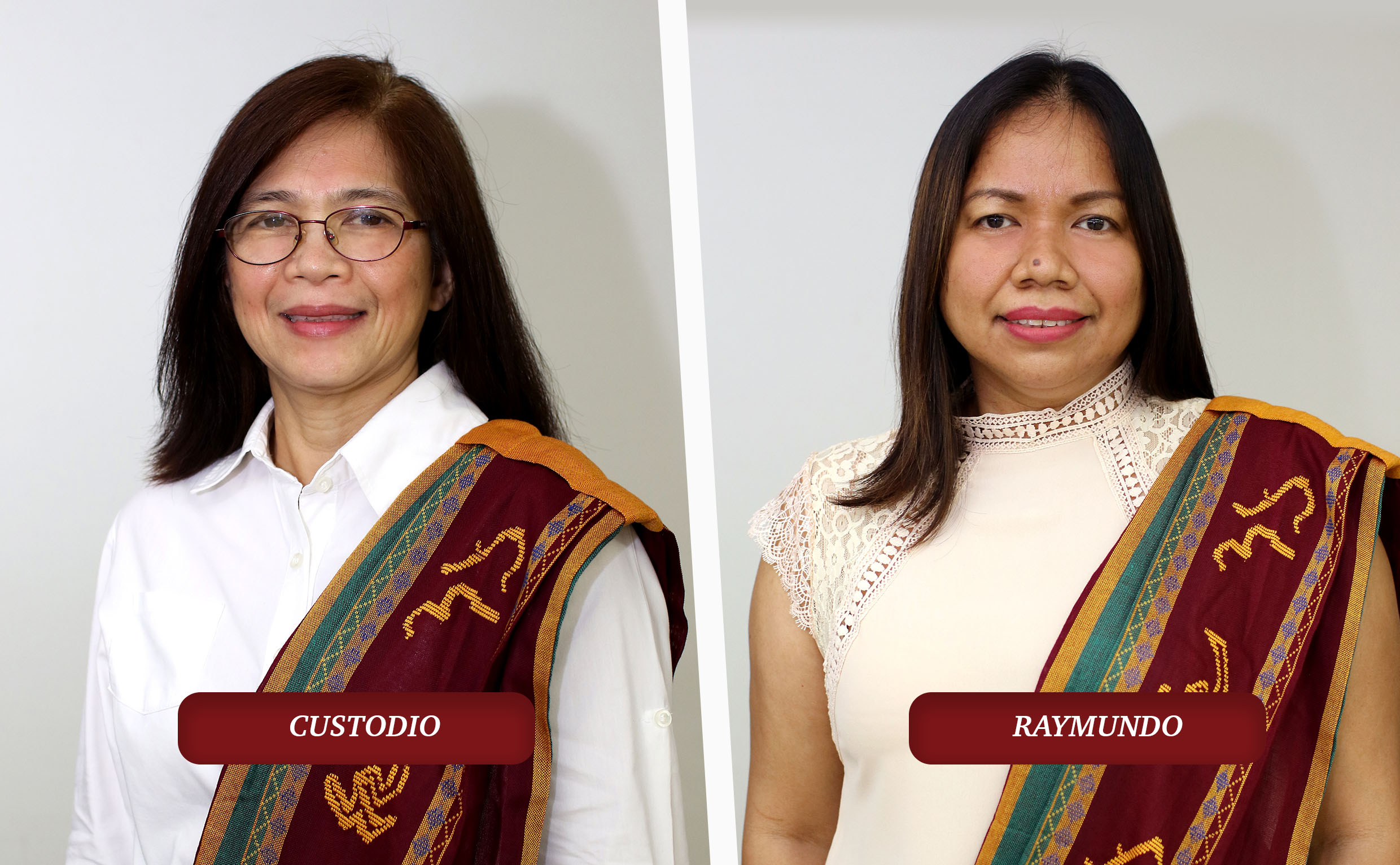 UPLB has new admin chiefs
New chiefs are now overseeing two units under the Office of the Vice Chancellor for Administration.
They are Liza G. Custodio, chief administrative officer of the Records Management Office effective July 1, 2020, and Marie Claire L. Raymundo, chief accountant of the Accounting Office effective May 14, 2020.
Custodio has been serving UPLB since 1981. She began working as a clerk at the National Institute of Molecular Biology and Biotechnology (BIOTECH), was promoted through the years, and was appointed to a supervisory item position in 1995. She ultimately became the supervising administrative officer of BIOTECH.
She moved to the Bids and Awards Committee in 2017, where she is chair to this day. She was named UPLB's outstanding supervisor in 2016 and became the president of the UPLB Supervisors Association in 2012-2014. She earned her AB Economics from Laguna College of Business and Arts, and MM Development Management from UPLB.
Raymundo, a certified public accountant, has been working at the Accounting Office since 2004. She has risen to to ranks and became a section chief from 2014 to 2019. With the transfer to the Internal Control Office of Joan E. Mendoza, UPLB's chief accountant of 20 years, Raymundo became the Accounting Office's officer-in-charge from Nov. 2019 to May 2020.
She finished BS Accountancy from Colegio de San Juan de Letran Calamba and Master of Public Affairs (Strategic Planning and Public Policy) from UPLB. She previously served at the UPLB Credit and Development Cooperative as the vice chair of the committees on audit and credit and collection. (Mark Jayson E. Gloria)