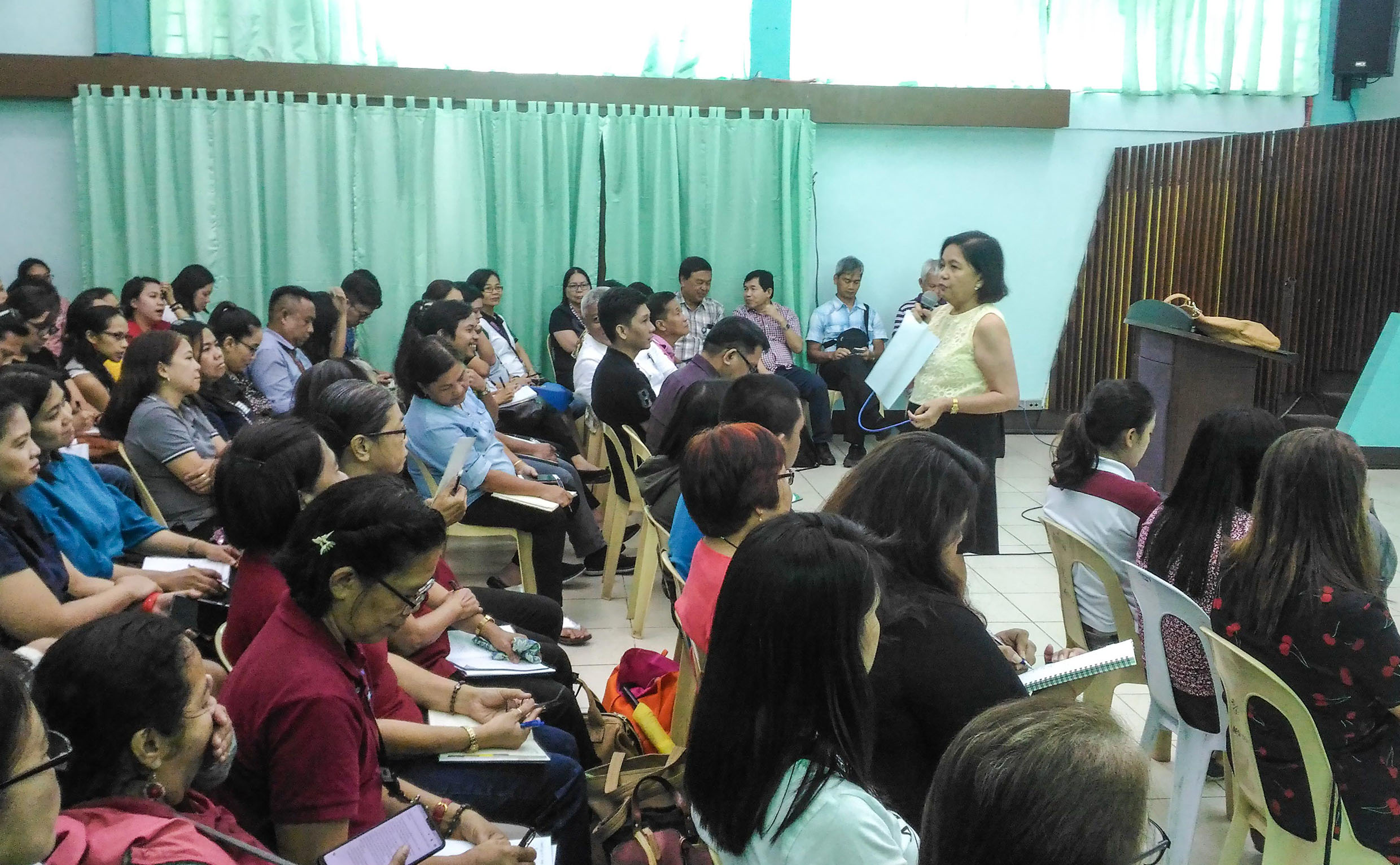 UPLB holds 5th APFC-APC dialogue on faculty matters
One hundred fifty-two UPLB employees participated in the 5th Academic Personnel and Fellowship Committee-Academic Personnel Committee (APFC-APC) Forum on Sept. 2 at the ICOPED Auditorium.
The yearly dialogue that the Office of the Vice Chancellor for Academic Affairs (OVCAA) has been organizing since 2015 is a venue to discuss matters affecting faculty members, particularly appointment, promotion, special detail, and others that require the action of APFC and APC.
During the forum, the two committees discussed ways to help speed up the evaluation and processing of recommendation papers of faculty members.
The participants were UPLB APFC and APC members; and for the first time, the administrative officers and assistants of different teaching units who facilitate the processing of faculty members' documents.
Leading the discussion was Dr. Portia G. Lapitan, vice chancellor for academic affairs, who shared various observations and policies that elicited exchange of opinions among the participants.
In 2016, the OVCAA distributed to all offices of the dean an electronic copy of pertinent rules and guidelines for easy reference for the APFC and APC.
All of the APFC-APC had been held in the campus, except in 2017 when it was organized as a planning seminar-workshop in Malvar, Batangas called the Faculty Development Harmonizing Academic Resources Planning and Seminar-Workshop (HARPS).
HARPS focused on developing programs to increase the number of PhD holders from 30% to 50% in 2025. (Text by Elnora T. Lim; Photo by Rowena Perez)