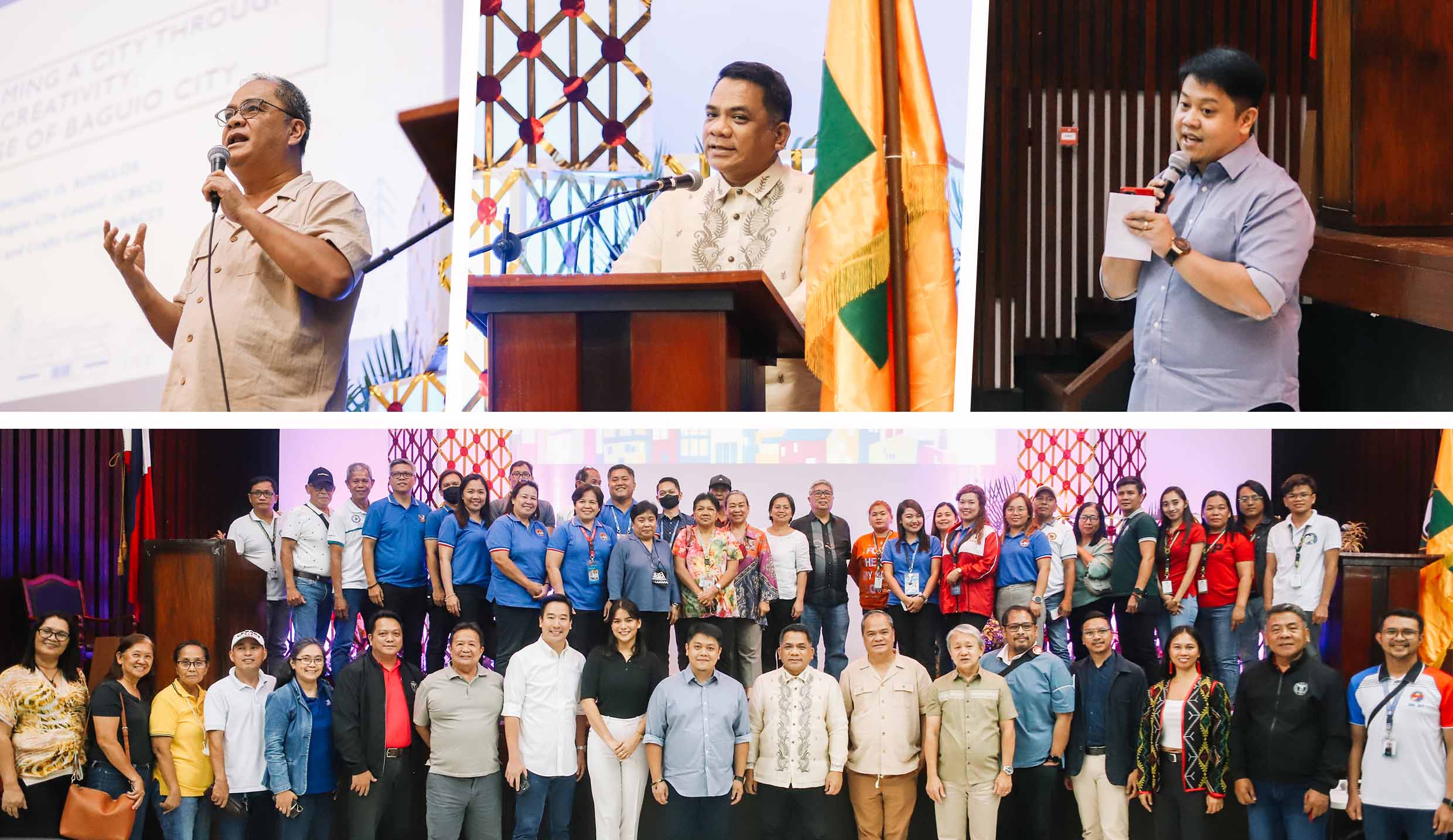 UPLB holds seminar-lecture on creative communities
Officials from the local government units (LGU) of Los Baños and Bay attended UPLB's seminar-lecture on creative communities on April 11 at the Rural Economic Development and Renewable Energy Center Auditorium.
Entitled "The Making of Creative Towns, Cities, and Creative Economies: Some Lessons Learned," the activity sought to inspire the government stakeholders of UPLB's host and neighbor municipalities in fostering innovation and creativity to build a strong local economy and creative industry.
Professor of history and former UP Baguio chancellor Raymundo D. Rovillos shared his experiences on Baguio City's best practices in developing its artistic and cultural sector, forging innovations, and creating a supportive community for entrepreneurs.
Rovillos was one of the key leaders who contributed to the designation of Baguio City as a UNESCO Creative City of Crafts and Folk Arts.
Rovillos discussed the importance of sustainable values, community involvement, and public policy decisions in building a creative industry in his lecture. He underlined the need to create a suitable and sustainable strategy while considering the different cultural situations of various communities.
Rovillos also stressed the benefits of collaboration among civil society, local government, and creatives, especially in strengthening creative showcases and supporting economic growth.
Chancellor Jose V. Camacho, Jr. formally opened the seminar with a message of thanks to the government officials for taking the time to participate in the activity. Aside from promoting Los Baños as a science and nature community, Chancellor Camacho emphasized UPLB's plan of collaborating with the local government in nurturing the town's vibrant culture and arts.
Los Baños Mayor Anthony F. Genuino expressed his gratitude to UPLB for the mutual support and cooperation in projects of the municipality and the university that benefit the Los Baños community. He hoped that with the continued partnership, UPLB and the Los Baños LGU could already formalize a task force to develop the strategic plan for promoting Los Baños as a creative community.
Vice Chancellor for Community Affairs Roberto P. Cereno officially closed the activity with his message expressing that UPLB will be mindful of and committed to enhancing its town-and-gown ties with its host municipalities. (Annikah Marie Cabriole and Roi Mojado)
Aligned with our commitment to: