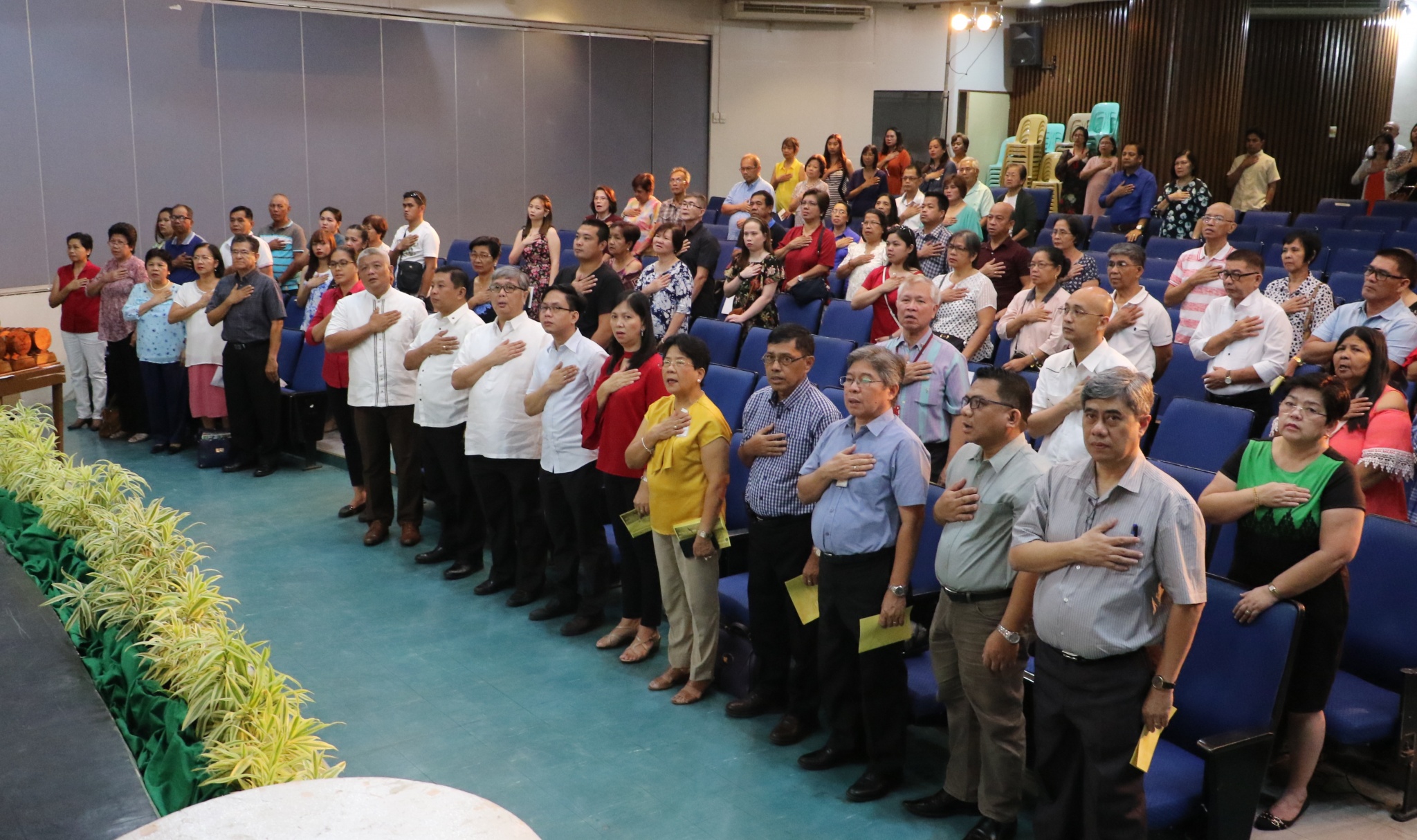 UPLB holds service recognition day
There still remains seven months before the alumni homecoming in October, but UPLB just witnessed a "homecoming" of sorts that is most likely to be duplicated in the years to come.
While not all of those who "came home" are UPLB alumni, each had recently "graduated" from serving the university.
At the first university-wide Service Recognition Ceremony, UPLB honored employees who had served the university for at least 15 years, and had retired or resigned during the period from January to December 2018.
Out of 124, more than 70 faculty members, research, extension, professional, and administrative staff graced the ceremony on March 7 at the CAS Auditorium.
The ceremony aimed to recognize them for their devoted service to the university.
Chancellor Fernando C. Sanchez, Jr., expressed the university's gratitude to them "whose faithfulness had contributed to where UPLB is today."
He also thanked those who remained loyal, dedicated, and passionate in their service to UPLB even when they had more lucrative offers elsewhere.
With the theme "Pagbunyi: Mga Bayaning Kawani ng UPLB," the Service Recognition Ceremony is part of the Civil Service Commission's Program to Institutionalize Meritocracy and Excellence in Human Resource Management (PRIME-HRM).
The Human Resources Development Office (HRDO), headed by Director Nelson Jose Vincent Querijero, spearheaded the activity. Attending the event were UPLB officials and unit heads.
Tributes to past employees are usually held at colleges and units. But beginning this year, HRDO aims to hold a university-wide Service Recognition Day annually and for it to be part of the line-up of activities of the UPLB Foundation Day anniversary celebration. (KEAraguas)