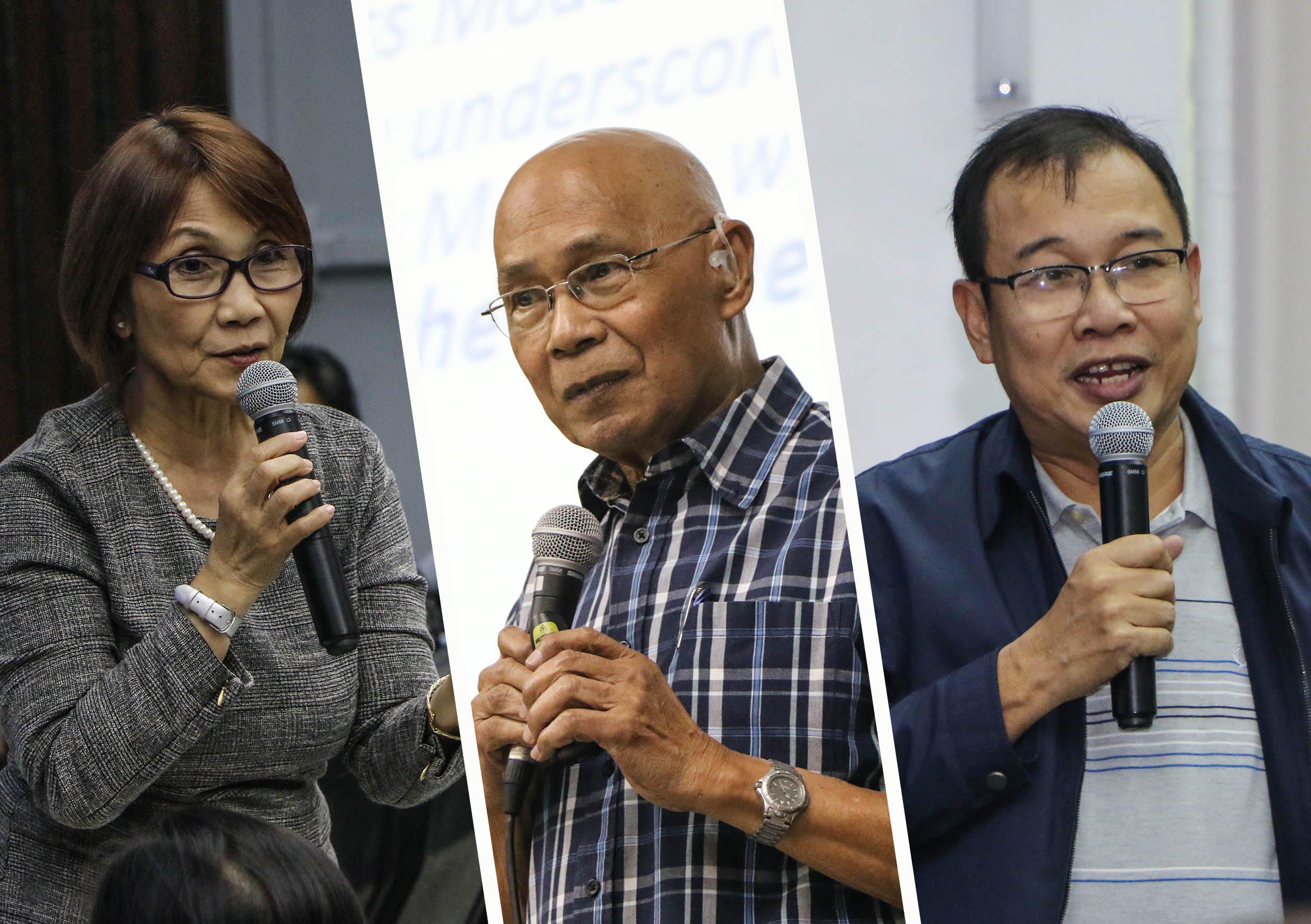 UPLB-hosted forum relates inclusive biz to SDGs
The business sector can contribute to the Sustainable Development Goals (SDGs).
By adapting the Inclusive Business (IB) model, people at the level of poverty can become integrated to the whole value chain as partners of business, as producers, consumers, employees, thereby contributing to the attainment of the seven sustainable development goals (SDG) set by the United Nations.
This is how Dr. Edna Estifania Co, director of the UP Centre International de Formation des Autorités et Leaders (UP CIFAL) Philippines, envisioned inclusive business at the forum on "Inclusive business for agro-industrial development and environmental sustainability" held on Aug. 30 at the REDREC Auditorium. Dr. Co was one of the speakers in the forum.
The SDGs include No Poverty, Zero Hunger, Decent Work and Economic Growth, Reduced Inequalities, Sustainable Cities and Communities, Responsible Consumption and Production, and Partnerships for the Goals.
Fellow speaker Dr. Niceto Poblador, retired professor at the UP School of Economics, said that it is time for businesses and the academe to change their ways for the better.
"We must change the way we do and teach business. The business policy that we pursue today and those we teach are practices that were effective 30 or 40 years ago. Iba na ang panahon," he emphasized.
Dr. Isabelita Pabuayon, dean of the UPLB College of Economics and Management (CEM), affirmed that CEM has carried on the principles of IB.
"We also emphasize business models that promote inclusiveness, environmental sustainability, and the attainment of the SDG," she said.
Dr. Portia Lapitan, vice chancellor for academic affairs, agreed on the relevance of IB to the country.
"It is an advantage to adapt this business model especially in a developing country such as the Philippines," Dr. Lapitan said, who delivered the welcome remarks on behalf of Chancellor Fernando C. Sanchez, Jr.
Other industry leaders shared their best business practices that are relevant to SDGs during the Forum, namely: Dr. Jaime Aristotle Alip, founder and managing director of CARD Mutually Reinforcing Institutions; Engr. Crispin Muytong, Jr., vice president for operations of Sunlight Foods Corporation; and Patch Quilao, corporate planning head of Honda Cars Philippines.
The Forum was organized by the Department of Agribusiness and Entrepreneurship-CEM and UP CIFAL Philippines. (John Glen S. Sarol)