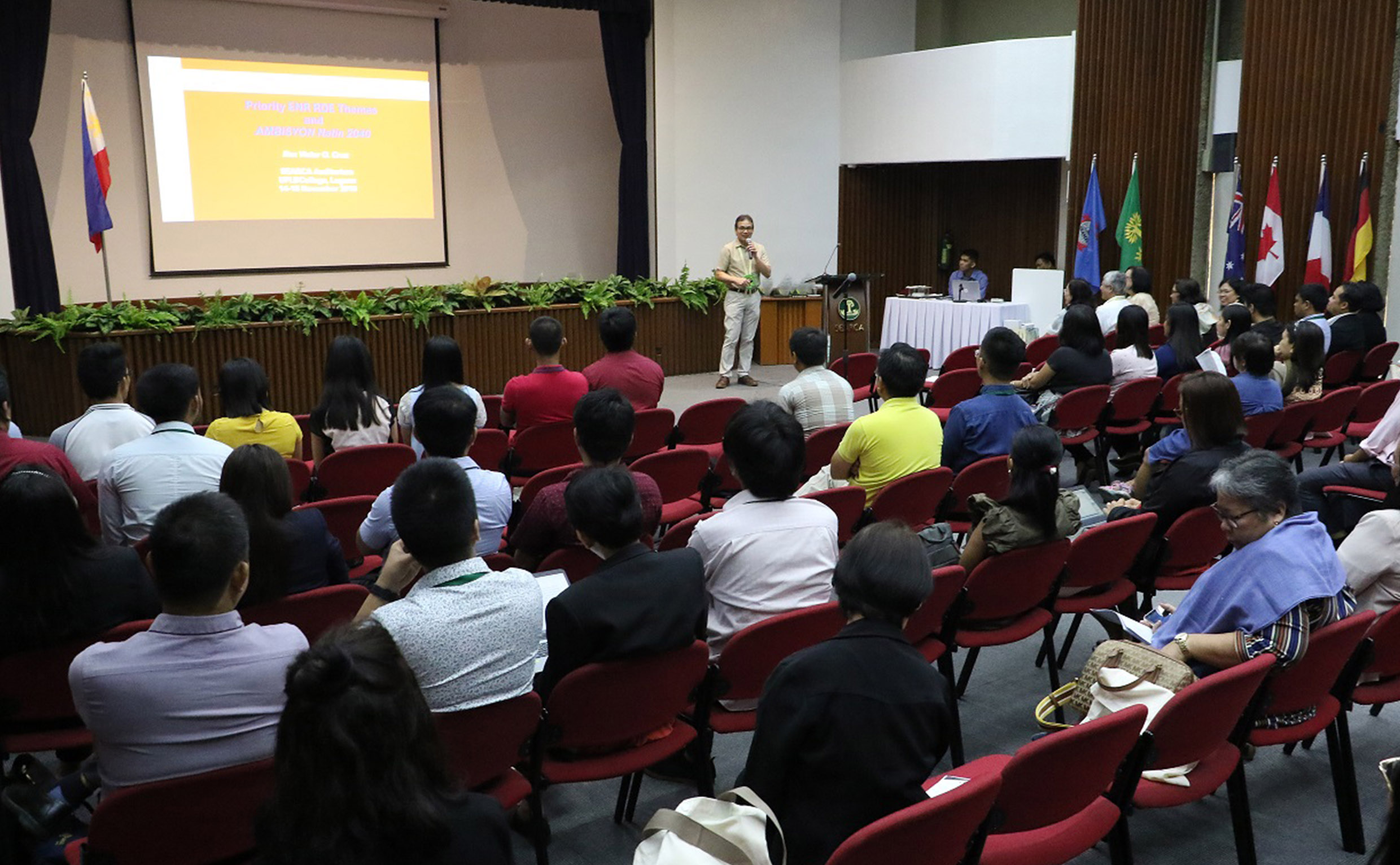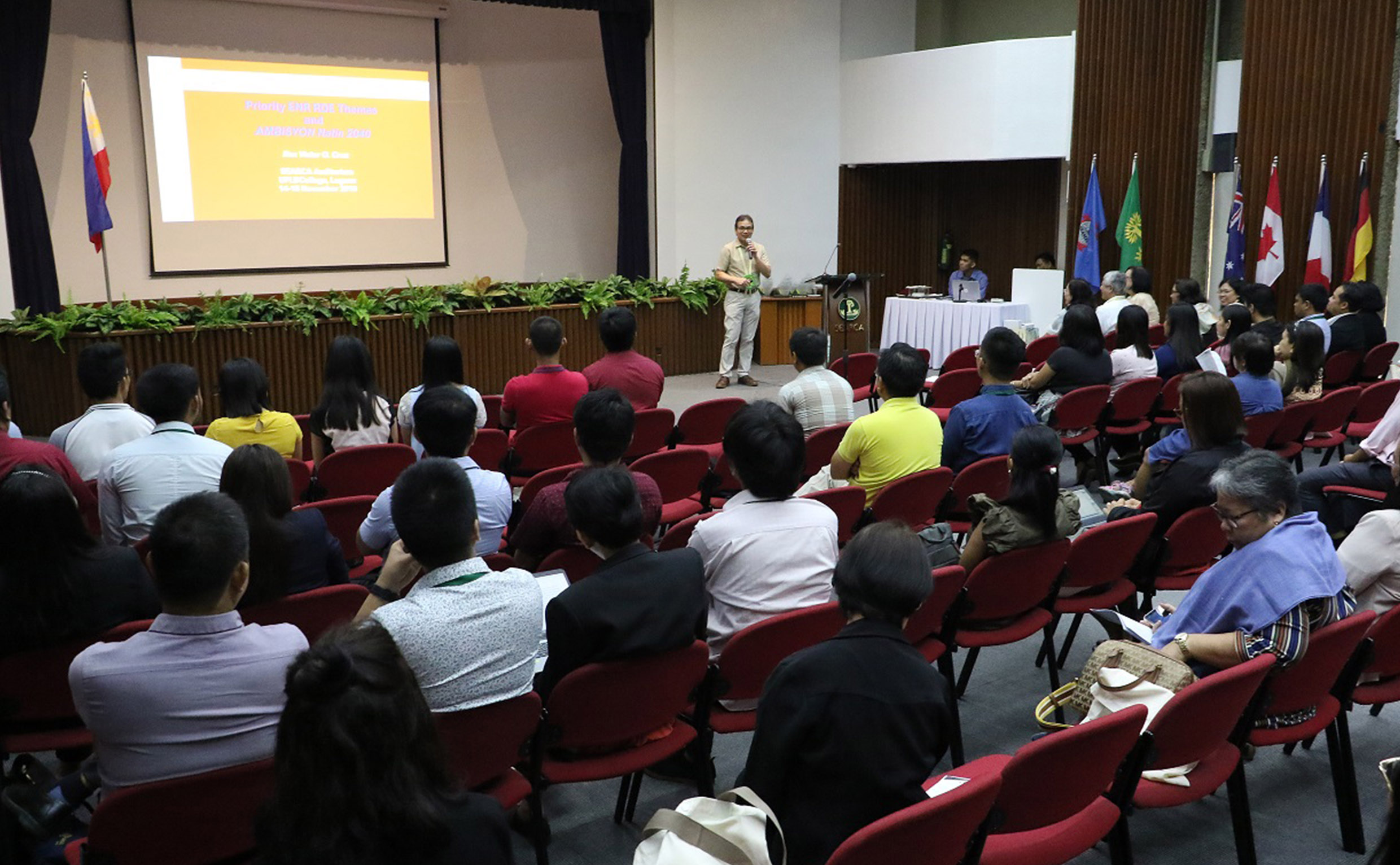 UPLB hosts 15th FORESPI int'l conference
Scientists and researchers must provide a good understanding of how and why the world works if we want to put forward good policies and good management decisions.
This, said Dr. Rex Victor O. Cruz, regarding the importance of scientifically-backed environmental policies during his keynote speech at the opening of the 15th Forest and Natural Resources Research Society of the Philippines, Inc. (FORESPI) International Conference on Nov. 14 at the Umali Auditorium, SEARCA headquarters, UPLB.
Dr. Cruz, a professor at the College of Forestry and Natural Resources (CFNR) and Academician of the National Academy of Science and Technology,, detailed a study that stated that environmental policies fail to curb environmental problems due to a lack of scientific basis.
He then went on to discuss themes he deemed a priority to environment and natural resource research, development, and extension, especially in relation to AmBisyon Natin 2040, the country's long-term development goals.
These themes focus on aiding upland communities dependent on forests and agriculture, including the development of competitive forest-based enterprises, promotion of inclusive growth, enhancement of health and security of forest-dependent communities, enhancement of forestry education, and inclusive environment and natural resources governance.
This focus on upland communities and resources is an echo of the statement of Dr. Glenn B. Gregorio, director of SEARCA, during his welcome remarks.
He said that there should be a focus on preserving the uplands' resources and biodiversity as the lowlands are affected by everything that happens in the uplands.
The theme for FORESPI's 15th International Conference was "Research and innovations for sustainable environment, natural resources management and rural development."
Aside from Dr. Cruz' keynote speech, the conference also featured two plenary speakers that approached the theme differently.
Dr. Marian S. Delos Angeles, board member emeritus of the Resources, Environment, and Economics Center for Studies, Inc., discussed the use of economic instruments in increasing the value of ecosystem services in the country.
She said that economic instruments will help address failure of the market, reduce harmful practices such as over-extraction and land conversion, generate income for the government to fund public goods and services, and accelerate the scaling up of successful conservation initiatives.
Marlo D. Mendoza, assistant professor at CFNR and technical advisor of the Tan Yan Kee Foundation, discussed the results so far of the Dr. Lucio Tan Legacy Forest Program.
The reforestation program, he said, is supportive of sustaining natural resources management and rural development. He identified the issues and concerns that they encountered in the program, such as inconducive environment, degraded soils, and several devastating El Niño seasons.
After the opening ceremony, four parallel sessions were held at SEARCA's Umali Auditorium, SAS Room, GFS Room, and Drilon Hall.
A total of 38 papers from local and international organizations were presented during the conference, divided among four categories, namely: forest and environment (biological and physical); products, education, and policy; and people. There were also 17 poster presentations in the SEARCA Auditorium Lobby.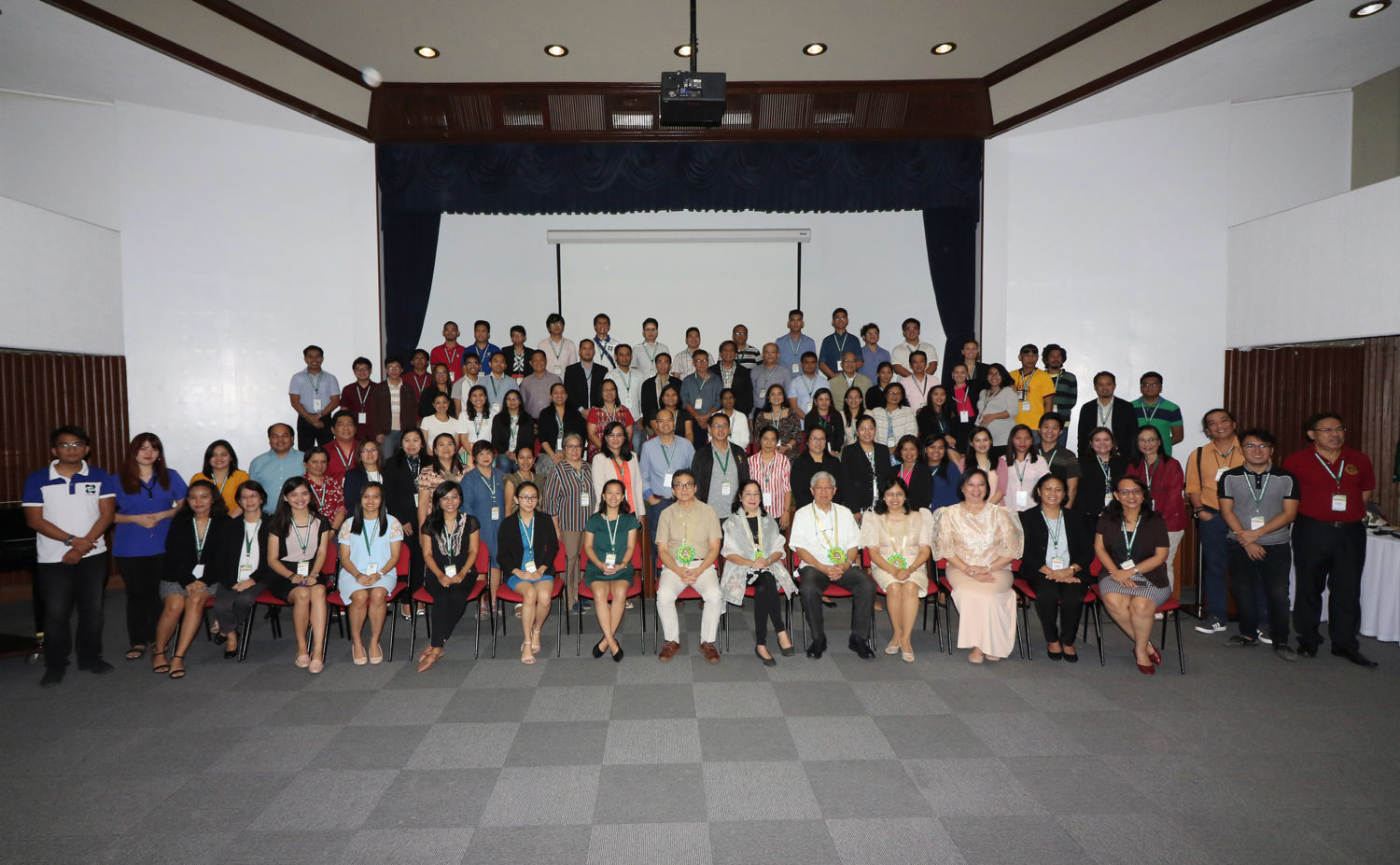 The 15th FORESPI International Conference was held in partnership with the Department of Science and Technology's Forest Products Research and Development Institute and Philippine Council for Agriculture, Aquatic and Natural Resources Research and Development; Department of Environment and Natural Resources-Ecosystems Research and Development Bureau; Tan Yan Kee Foundation, SEARCA, and CFNR. (Janine Michaela B. Caayao)