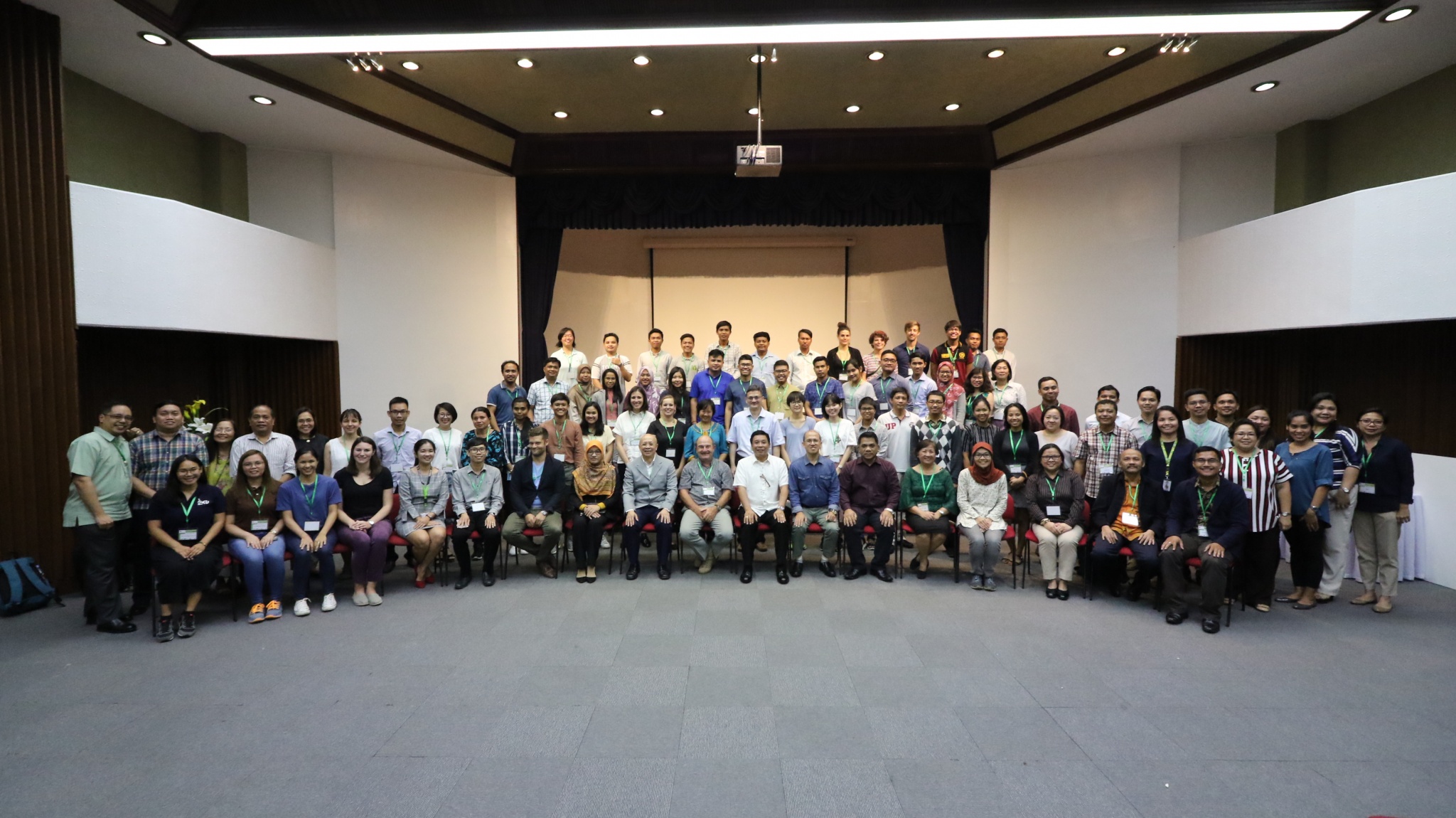 UPLB hosts 2019 MSFSCC summer school, training
With a projected global population of 9.7 billion come 2050, the most pressing question that must be answered in the coming decades is this: how will such a population be assured of food security, especially in the light of the aftereffects of climate change?
In an effort to contribute to answering this question, the Southeast Asian University Consortium for Graduate Education in Agriculture and Natural Resources (UC) of which UPLB is a member, launched the Master of Science in Food Security and Climate Change (MSFSCC) program in 2017.
For this year, UPLB is playing host to 46 local and international students who are enrolled in the program under the 3rd SEARCA-UC MSFSCC Summer School and Training of Trainers from July 14 to 31.
The participants were officially welcomed on July 15 through a fellowship dinner at the SEARCA headquarters.
During the short program, Dr. Edna Aguilar, training course coordinator and director of the UPLB Institute of Crop Science, gave a brief overview of what the training would entail.
With the theme "Sustainable and resilient food systems in vulnerable areas," the summer school and training will involve intensive forums and lectures from resource persons from the UC and from France and Austria.
The participants will also have an immersive field work in Camarines Sur from July 18 to 31.
Present during the program to welcome the participants were top officials of UPLB and SEARCA.
UPLB Chancellor Fernando C. Sanchez Jr. in his message, impressed upon the audience the importance of ensuring food security through mitigating the effects of climate change on agriculture.
SEARCA Director Glenn Gregorio, for his part, introduced SEARCA and its programs on food security for the ASEAN.
Joining them were Dr. Jose Camacho, Jr., dean of the UPLB Graduate School, and Dr. Maria Cristeta Cuaresma, program head of SEARCA's Graduate Education and Institutional Development.
Dr. Camacho emphasized the importance of inter-organizational linkages and cooperation in helping find solutions to such issues as food security and the climate crisis, which, according to Dr. Cuaresma, could be attained through institutionalizing the MSFSCC. (Albert Geoffred B. Peralta)