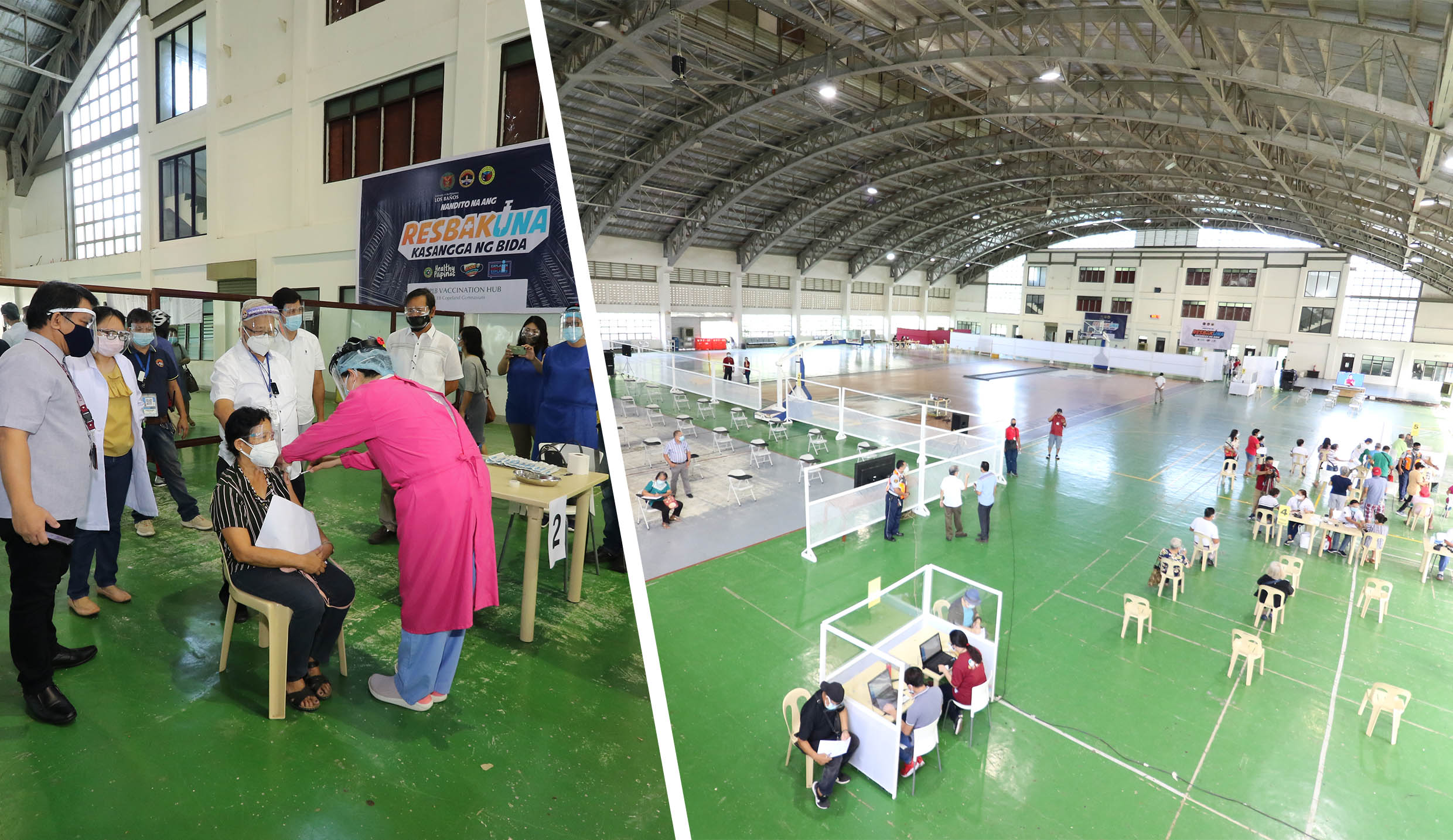 UPLB hosts LB COVID-19 vaccination venue
UPLB opened the Copeland Gymnasium as a venue for the COVID-19 vaccination of some of the residents of Los Baños town.
The vaccination drive, led by the Municipal Health Office, was opened with a brief inauguration program on April 22.
Dr. Myla Lourdes R. Avena, deputy director of the UPLB University Health Service, led a walk-through of the vaccination process.
The program was attended by Chancellor Jose V. Camacho, Jr., Vice Chancellor for Community Affairs Roberto P. Cereno, and Director Genaro Cuaresma of the UP Resilience Institute. Also present were Hon. Antonio Kalaw, mayor of Los Baños, and Dr. Alvin Isidoro, municipal health officer and vice chair of the task force for COVID-19 of Los Baños.
UPLB's collaboration with the Los Baños LGU is in line with the agreement between the Commission on Higher Education (CHED) and the Union of Local Authorities of the Philippines (ULAP), the umbrella organization of all local government units and government officials, to establish vaccination centers inside school properties to expand vaccination efforts in the country.
Through the vaccination program, Los Baños residents can pre-register to get vaccinated against COVID-19 for free. Senior citizens, or those under A2 priority, will be vaccinated at Copeland Gymnasium until April 23. (Jessa Jael S. Arana)