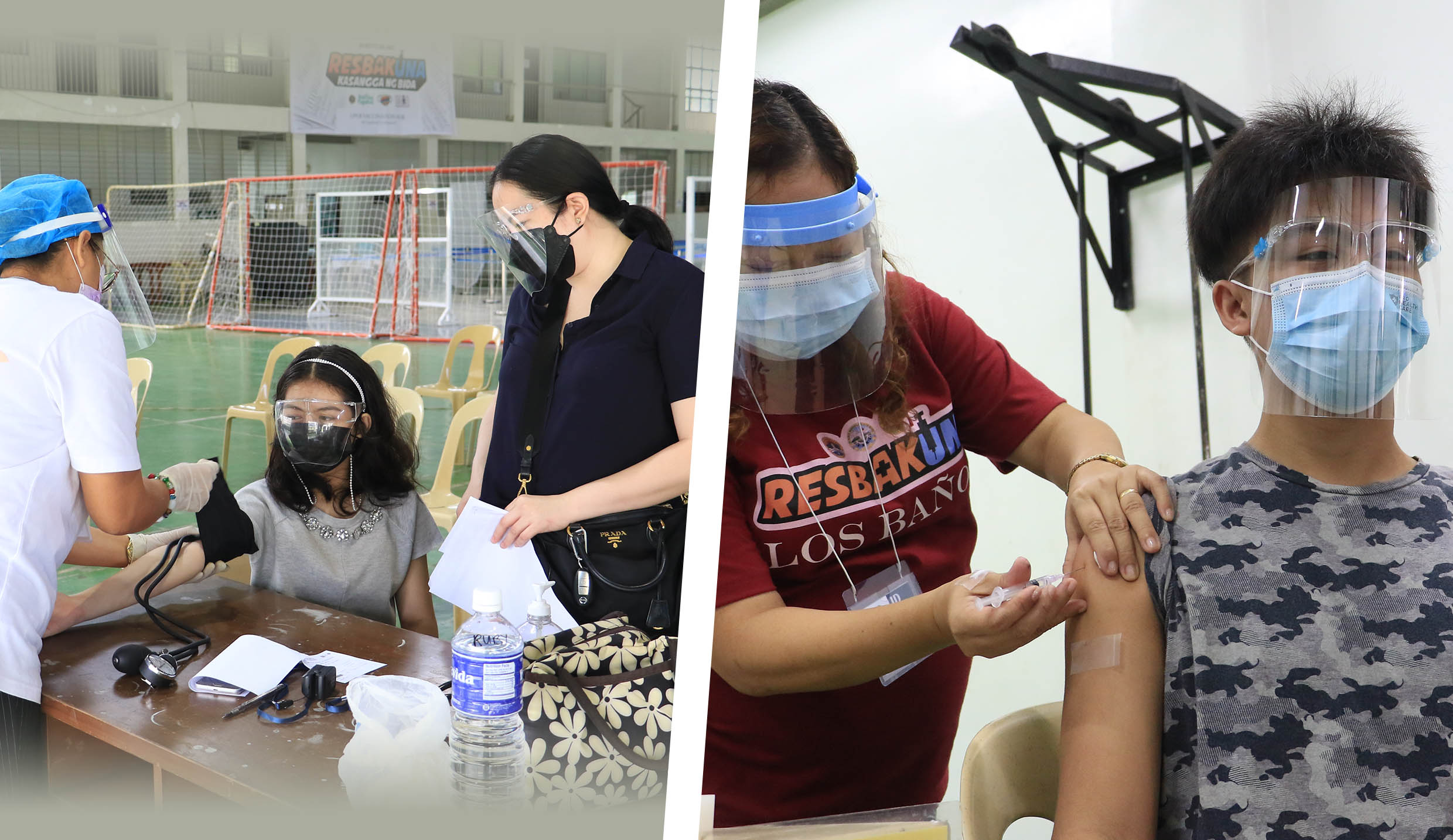 UPLB hosts LB vaccination hub for minors
UPLB continues to assist the Los Baños municipal government after it began the next phase of the national vaccination program – for minor residents, aged 12 to 17 years old – with the first batch of vaccinees on Nov. 4 at the Copeland Gymnasium.
This is in line with the calls from the Department of Health to begin the vaccination of younger age groups, starting with those with comorbidities.
According to Vice Chancellor for Community Affairs Roby Cereno, UPLB undertook special preparations to accommodate this new age group of vaccinees.
The number of vaccinees was limited to 500 per day since minors are required to be accompanied by a parent or guardian.
This is to ensure that proper health protocols on the maximum capacity for enclosed spaces are being followed during the vaccination.
He also said that pediatricians were deployed at all the stations of the vaccination hub so that parents and their children can be given proper counseling regarding the vaccination procedure.
The first batch of pediatric vaccination will continue on Nov. 5. Regular vaccination days for minors will be scheduled in the coming weeks in coordination with the municipal health office.
UPLB's partnership with the Los Baños municipal government is in line with the agreement between the Commission on Higher Education and the Union of Local Authorities of the Philippines to establish vaccination centers inside schools to hasten vaccine distribution in the country. (Jessa Jael S. Arana)