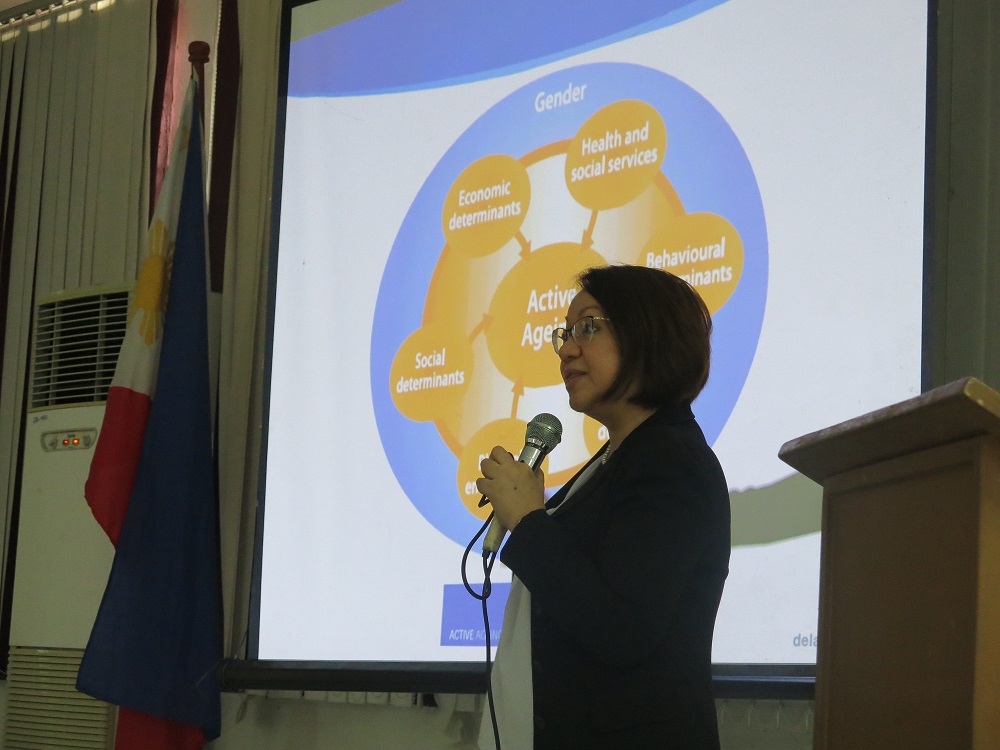 UPLB hosts workshop on the science of aging
Health workers and researchers gathered at a UPLB-hosted workshop on Aug. 23-24 to better understand the needs of the elderly and the fundamentals of geriatrics.
Geriatrics, a branch of medicine that focuses on the health and care of the elderly, is relatively new in the Philippines. But with its growing elderly population, developing geriatric medicine is becoming crucial to the country.
"It is time for us to take a second look at the elderlies' needs and see how we can provide them a quality life in their twilight years," Chancellor Fernando C. Sanchez, Jr. said in his opening remarks at the College of Human Ecology (CHE) Conference Room, the workshop venue. "Majority of the elderly are still functional and could be professionally productive but they have unmet bio-psychosocial needs that a kind and humane society should respond to."
The research workshop discussed healthy aging and the current government policies that support it. It also tackled the current status of geriatric research in the country and gave guidelines on the special ethical considerations in research involving older people. The participants were also taught of research strategies that would help them properly assess the situations and needs of the elderly.
The Institute of Aging at the National Institute of Health-UP Manila (IA-NIH-UPM) organized the workshop, together with the UP System and the Advancing Health through Evidence-Assisted Decisions with Health Policy and Systems Research under the Department of Health (AHEAD-DOH).
A number of resource speakers were from UP Manila, namely: Dr. Shelley Ann F. Dela Vega, director of IA; Dr. Jose Lavin P. Mojica from the Department of Rehabilitation Medicine; Dr. Doris Mariebel Camagay from the Department of Family Medicine; Prof. Nina Castillo-Carandang and Prof. Lourdes Amarillo from the Department of Clinical Epidemiology; and Angely P. Garcia and Hannah Pellejo, researchers from IA.
Completing the line-up of resource persons were Dr. Nimfa Ogena, professor at the Population Institute-UP Diliman; Dr. Minerva Vinluan of the Family Health and Nutrition Office-DOH; and Dr. Robert Cumming, professor of geriatrics and public health at the University of Sydney, Australia.
Present during the opening program to give the welcome remarks was Dr. Raden G. Piadozo, dean of the CHE, a UPLB unit that promotes the health and wellness of the senior citizens through the Elderly Development Program under the Department of Human and Family Development Studies. (Jessa Jael S. Arana)