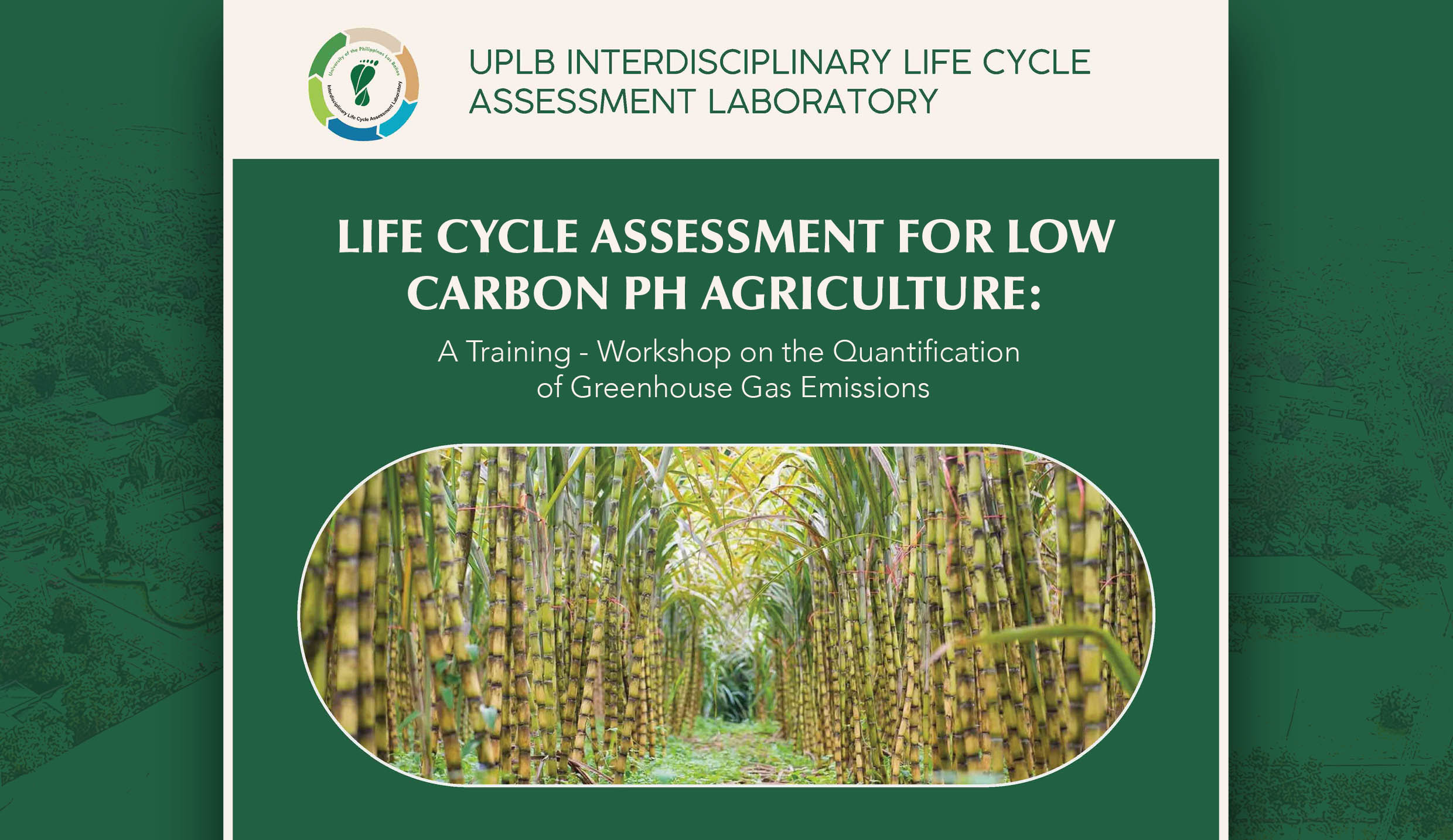 UPLB-ILCAL, DA hold workshop on LCA for low carbon PH agriculture
The UPLB Interdisciplinary Life Cycle Assessment Laboratory (UPLB-ILCAL) and the Department of Agriculture (DA) held an online training-workshop on May 11-13 and 16.
Entitled "Life Cycle Assessment for Low Carbon PH Agriculture: a Training-Workshop on the Quantification of Greenhouse Gas Emissions," the workshop aimed to apply Life Cycle Assessment (LCA) in the agricultural industry.
UPLB-ILCAL is an interdisciplinary research group that studies the environmental footprint of products using LCA.
Chancellor Jose V. Camacho Jr. gave the opening remarks, commending ILCAL for its work.
According to Chancellor Camacho, ILCAL promotes an evaluation of the environmental impact of an item throughout its life, from production until disposal.
Engr. Bernadette T. Magadia began the training workshop proper, by discussing the overview, history, and framework of LCA, and its practical applications in achieving the United Nations' Sustainable Development Goal 13 or Climate Action.
This was followed by a discussion by Dr. Rex B. Demafelis of sample LCA studies and applications conducted by the interdisciplinary research group. ILCAL is a brainchild of Dr. Demafelis who also chairs the group.
Engr. Anna Elaine D. Matanguihan, university researcher and an affiliate associate professor at CEA, presented a case study on the cradle-to-gate Carbon Footprint of Raw Sugar Production.
Data from her case study was gathered from sugarcane cultivation, its transportation to sugar mills, and the process of raw sugar production.
The workshop then proceeded to the holding of exercises, discussions, and forums on goal and scope definition, inventory analysis, impact assessment, case study impact assessment, and writing of the interpretation of the study during the succeeding four days.
The workshop may be viewed at the UPLB Research and Extension Facebook Page. (https://www.facebook.com/UPLBRandE) (Kristel Hope Villafuerte)