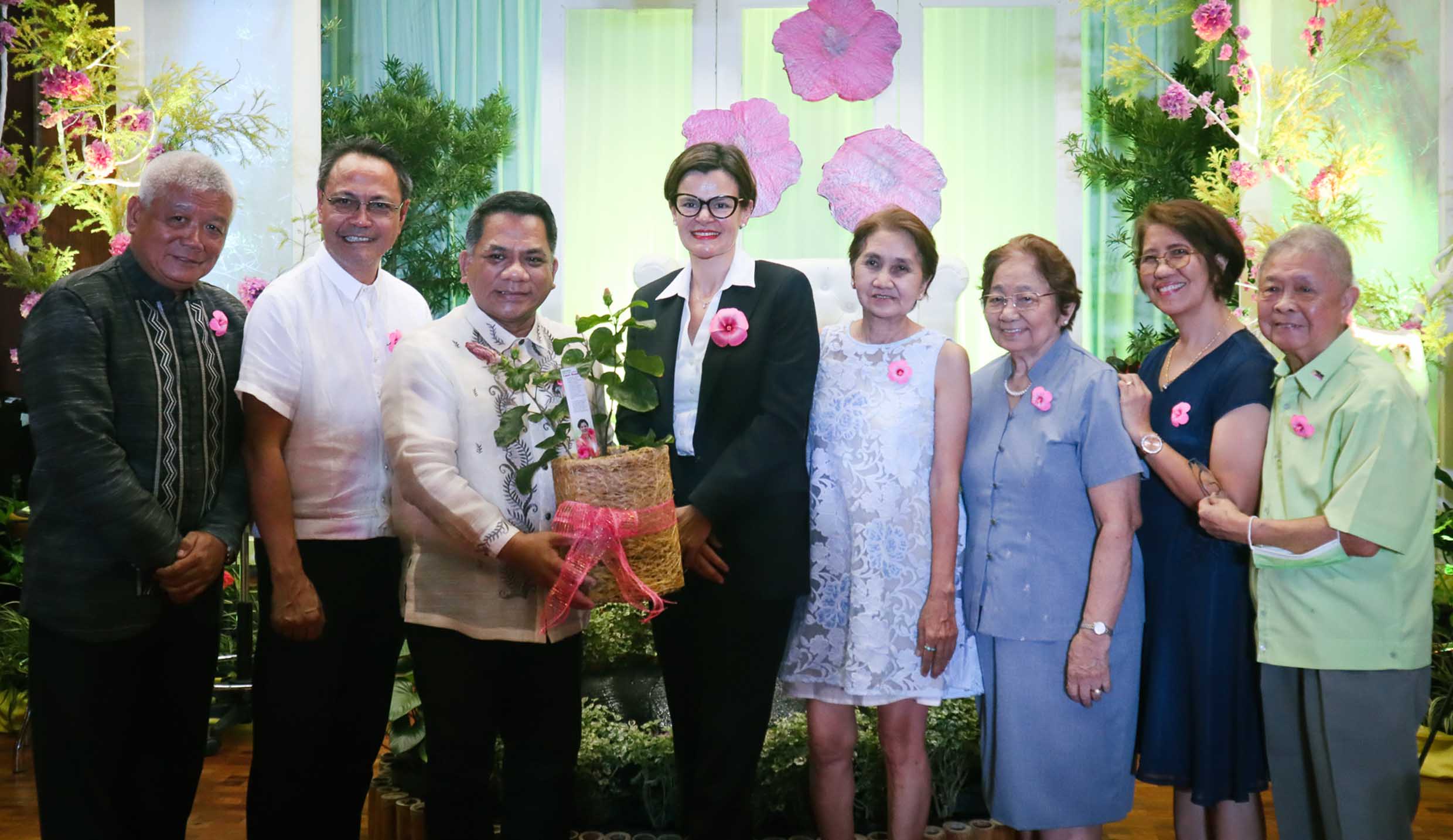 UPLB-IPB names hibiscus hybrid after UK Ambassador Laure Beaufils
UPLB, through the Institute of Plant Breeding (IPB), paid tribute to Her Excellency Laure Beaufils, Ambassador of the United Kingdom to the Philippines and Palau, with a Hibiscus hybrid that was named in her honor.
Hibiscus rosa-sinensis 'Laure Beaufils' was presented to the ambassador at a program on Sept. 7 at the IPB Seminar Room.
In a message during the program, Chancellor Jose V. Camacho, Jr. expressed his gratitude and appreciation to the ambassador, whom he called "an ally in the university's mission to elevate Philippine higher education to international standards."
He also thanked her for her presence and support during the launch of the PhD in Environmental Diplomacy and Negotiations program of the School of Environmental Science and Management.
Ambassador Beaufils has spearheaded various foreign missions on economic development, climate change strategy, and other sustainability initiatives.
Since assuming office in 2021, she has advocated stronger relations between the Philippines and the United Kingdom through environmental, energy, and education collaborations.
The Hibiscus rosa-sinensis 'Laure Beaufils' is distinguishable for its vibrant carmine pink flower. Its petals are enormous, thick, and cartwheel-shaped, accentuated by delicate dark pink lines. Its large, deep red core is adorned with a silver lining and red halo.
Developed by IPB plant breeder Agripina Rasco, the flower belongs to the IPB Hibiscus Breeding Program's "Diplomat Series," which honors women with remarkable contributions to the diplomatic community.
In her acceptance speech, Ambassador Beaufils expressed her excitement about having a flower named after her. She also vowed to continue working hard to promote the joint interests of the British and Filipino people. (Juvelle P. Villanueva)
Aligned with our commitment to: