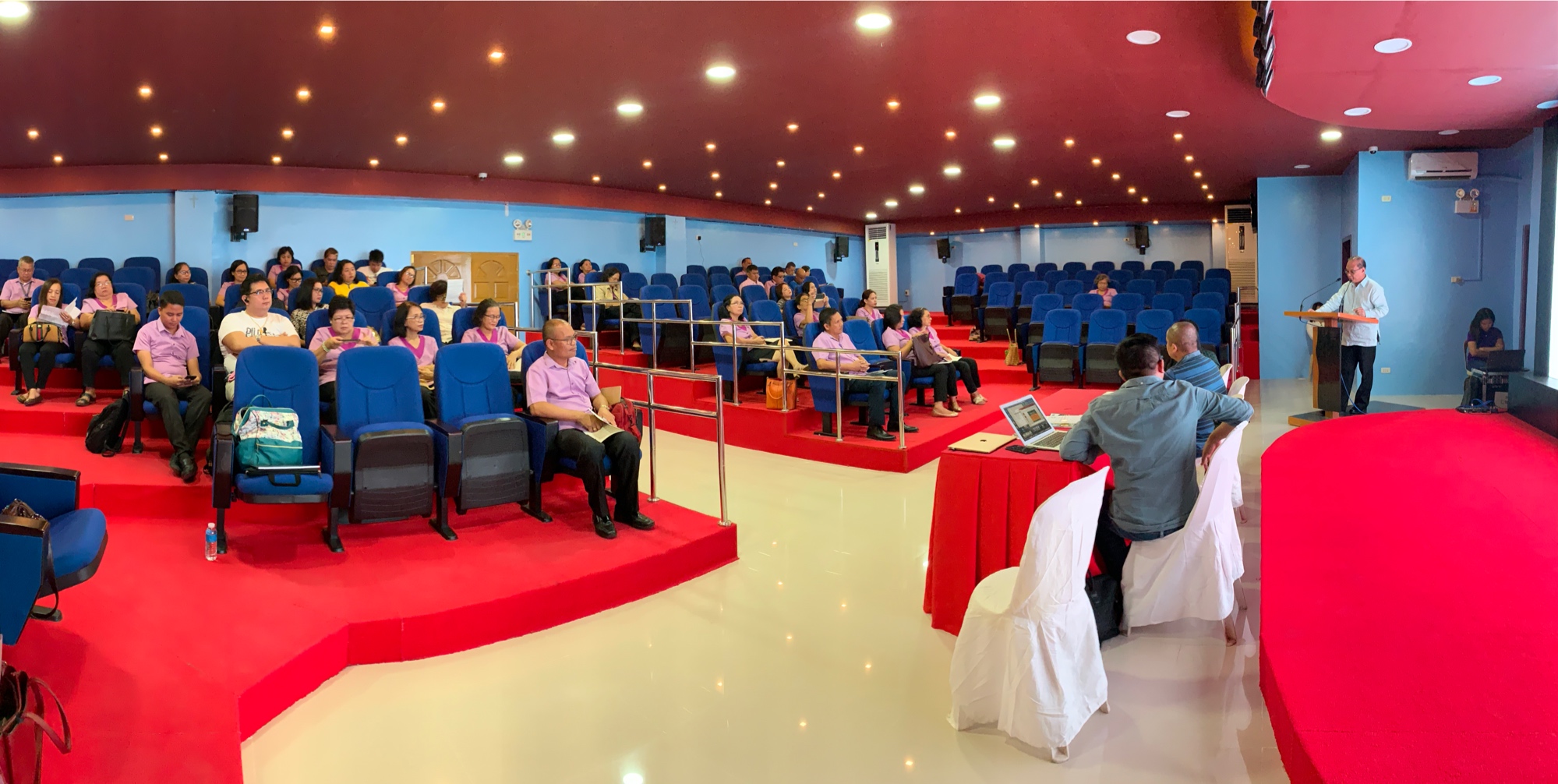 UPLB-JESAM mentors UEP on journal mgt, writing
The editorial team of the Journal of Environmental Science and Management (JESAM) conducted a journal management seminar-workshop at the University of Eastern Philippines (UEP) in Catarman, Northern Samar on July 29-31.
JESAM is a Web of Science-indexed journal of the School of Environmental Science and Management (SESAM).
The said activity is part of JESAM's Journal Management Mentoring Program, which aims to assist universities and colleges in the general aspects of journal management.
This is through training-workshop on peer-review process, database management, journal layouting and formatting, similarity checking, and other support services.
The mentoring program also seeks to assist other journals in applying to indexing systems, such as Web of Science and Scopus, and to train faculty members on how to write scientific articles.
More than 30 faculty members and staff of UEP attended the seminar, representing its nine colleges, including the Catubig and Laoang campuses.
Dr. Rolando A. Delorino, president of UEP, stressed the importance of producing quality journal articles to elevate the status of UEP, the first state university in the Visayas.
"This is our priority now. I want to challenge our faculty members to write and publish their research outputs," he said during the opening program.
For his part, Dr. Tito M. Cabili, UEP's vice president for research, development and extension, said that he is excited about the rebirth of UEP's Pacific Journal of Science and Technology (PJST).
"I am looking forward to the new articles that could be included in the relaunch of the PJST after this seminar," Dr. Cabili said. "The revival of the journal is my first goal as vice president and I want it to be sustainable and indexed soon."
Dr. Delorino and Dr. Cabili are both SESAM alumni.
The JESAM team, composed of Dr. Rico C. Ancog, assistant professor and managing editor; Dr. Thaddeus P. Lawas, university extension specialist and production editor; and editorial assistants Dr. Loucel E. Cui, university researcher, and Cherry C. Padilla, university research associate, talked about various topics on journal management and writing.
Dr. Ancog lectured on writing technical articles for scientific journals and publication ethics.
Dr. Lawas presented a practical guide to getting published, the role of journals, the importance of peer review process, and the Clarivate analytics-Web of Science.
Dr. Cui discussed the elements of a publishable journal article content, structure and form, review of related literature, materials and methods of a scientific article, and the similarity checking on journal articles.
For her part, Padilla taught the participants on how to manage a journal database.
After the lectures, the participants conducted a workshop on the application of the elements of publishable article. They were grouped based on their respective disciplines, as authors worked on how to improve their articles for the future issue of PJST.
The workshop resulted in more than five articles that are ready for peer review for PJST. (Text by Dr. Thaddeus P. Lawas; Photo by Dr. Loucel E. Cui)