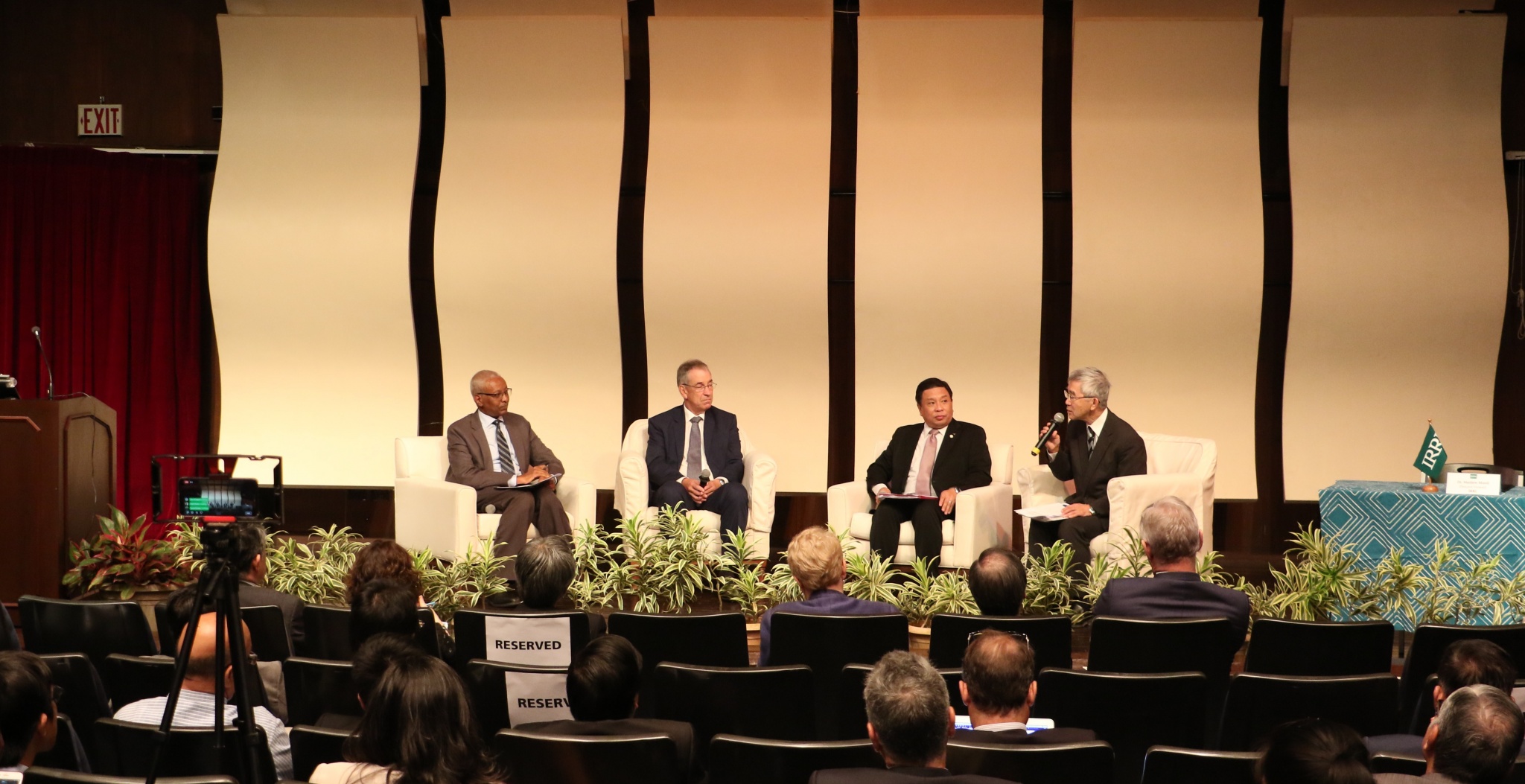 UPLB joins forum on food security partnerships
Collaboration among research and academic institutions is necessary to solve the multifaceted problem of food security.
This, according to Chancellor Fernando C. Sanchez, Jr., one of the panelists in the forum "Catalyzing partnerships in research excellence and internationalization of education towards food security in the Asian and African Regions" on Feb. 11 at the International Rice Research Institute (IRRI).
In such partnerships, he emphasized the importance of establishing common goals at the onset to avoid disagreements and misconceptions in the long run.
Together with Prof. Fumio Isoda, director of the Nagoya University (NU) Asian Satellite Campuses Institute and Dr. Peter Brothers, chief of staff and head of IRRI Education, Chancellor Sanchez answered questions on the importance of food security partnerships.
At the end of the program, Chancellor Sanchez expressed gratitude to IRRI and NU for collaborating with UPLB.
"UP, specifically UPLB, will proactively pursue these partnerships to succeed in order to advance innovation and development of science and technology," he said.
The event also hosted the official turnover of equipment from the "Wonder Rice Initiative for Food Security and Health" (WISH) Project of IRRI to the NU Asian Satellite Campus in UPLB. The donated equipment consisted of an automated tissue homogenizer, a centrifuge, a gel documentation unit, and 3 thermal cyclers, all of which can be used to enhance analysis for research. (Jessa Jael S. Arana)