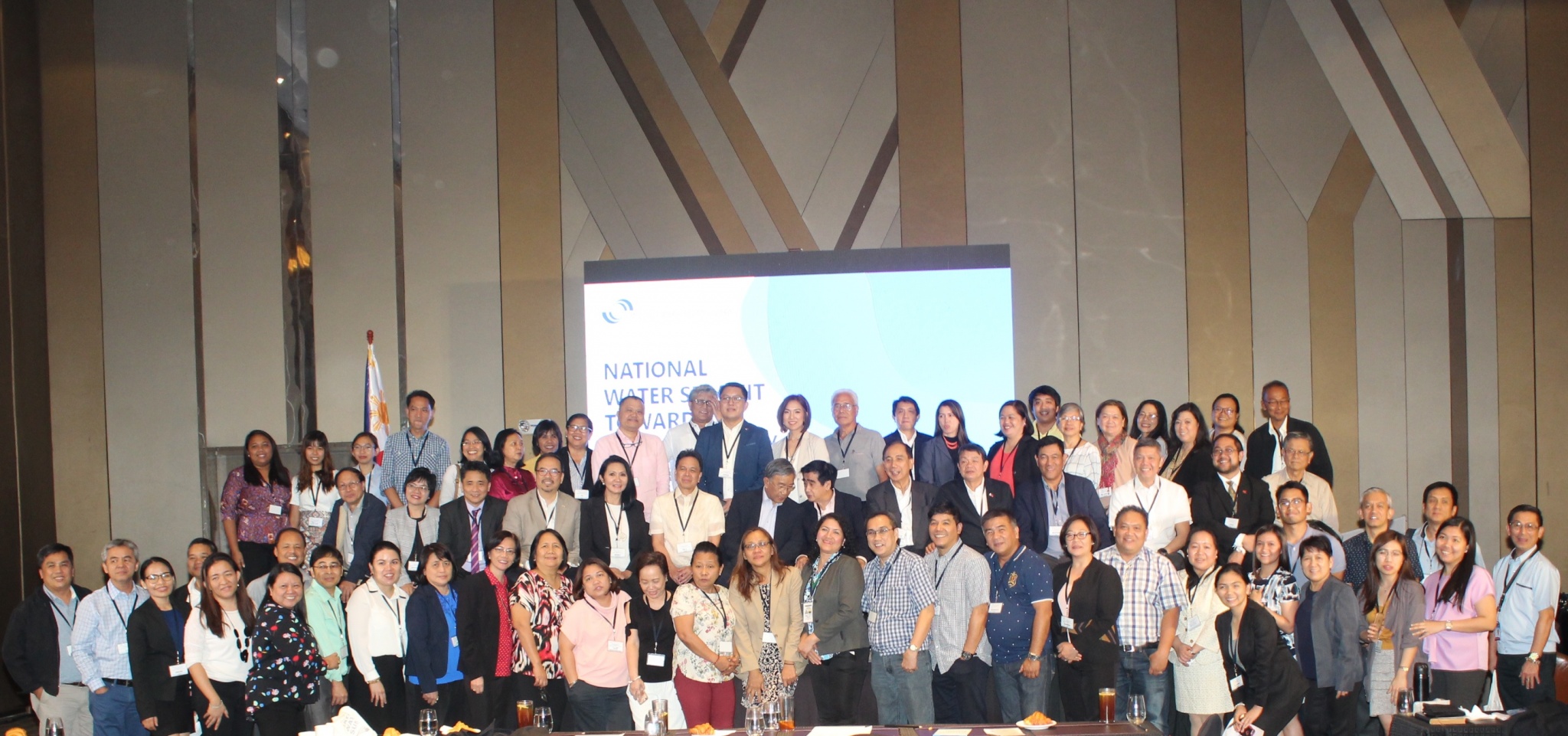 UPLB joins Nat'l Water Summit
UPLB participated in the "National Water Summit Towards Water Security" at Novotel Hotel, Cubao, Quezon, City on Mar. 21.
The National Water Resources Board (NWRB) of the Department of Environment and Natural Resources (DENR) spearheaded the said nationwide summit.
The event was a culmination of the previous national water pre-summits conducted in 2017.
These pre-summits are part of the Memorandum of Agreement signed between NWRB and UPLB for the project "Towards a Comprehensive National Plan for Water Security (Roadmap Preparations) and Summit."
Leading the project are Dr. Rex Demafelis, vice chancellor for research and extension, and Dr. Patricia Ann J. Sanchez, chair of the UPLB Interdisciplinary Studies Center for Water (Water Center).
Dr. Sanchez also led the UPLB contingent in the national summit, together with Water Center's members Dr. Virgilio Villancio, Dr. Helen Dayo, Dr. Mona Liza Delos Reyes, Dulce Elazegui, and Therese Olviga, and staff Jessa Aquino and Catherine Gigantone.
UPLB served as the technical arm of the said project to craft technical reports on different water key dimensions and sectors such as environment, economic, domestic, urban, governance, agriculture and resilience.
Officials from the National Economic and Development Authority (NEDA) graced the event.
Usec. Rosemarie Edillon discussed the importance of water and its underlying concerns.
She identified the demand in urban centers, flood management, and climate change impacts as some of the timely issues concerning water.
Meanwhile, Asec. Roderick Planta talked about the state of water in the country. He emphasized that water should be managed using the Integrated Water Resources Management (IWRM) Framework.
During the summit, participants presented their respective cluster output generated from the prior focus group discussions and committee meetings, and their parallel recommendations and strategies.
Each cluster tackled the following water dimensions and sectors: governance, resilience and environment, urban and domestic, and agriculture and economics. (Text by Jessa O. Aquino; Photo courtesy of NWRB)