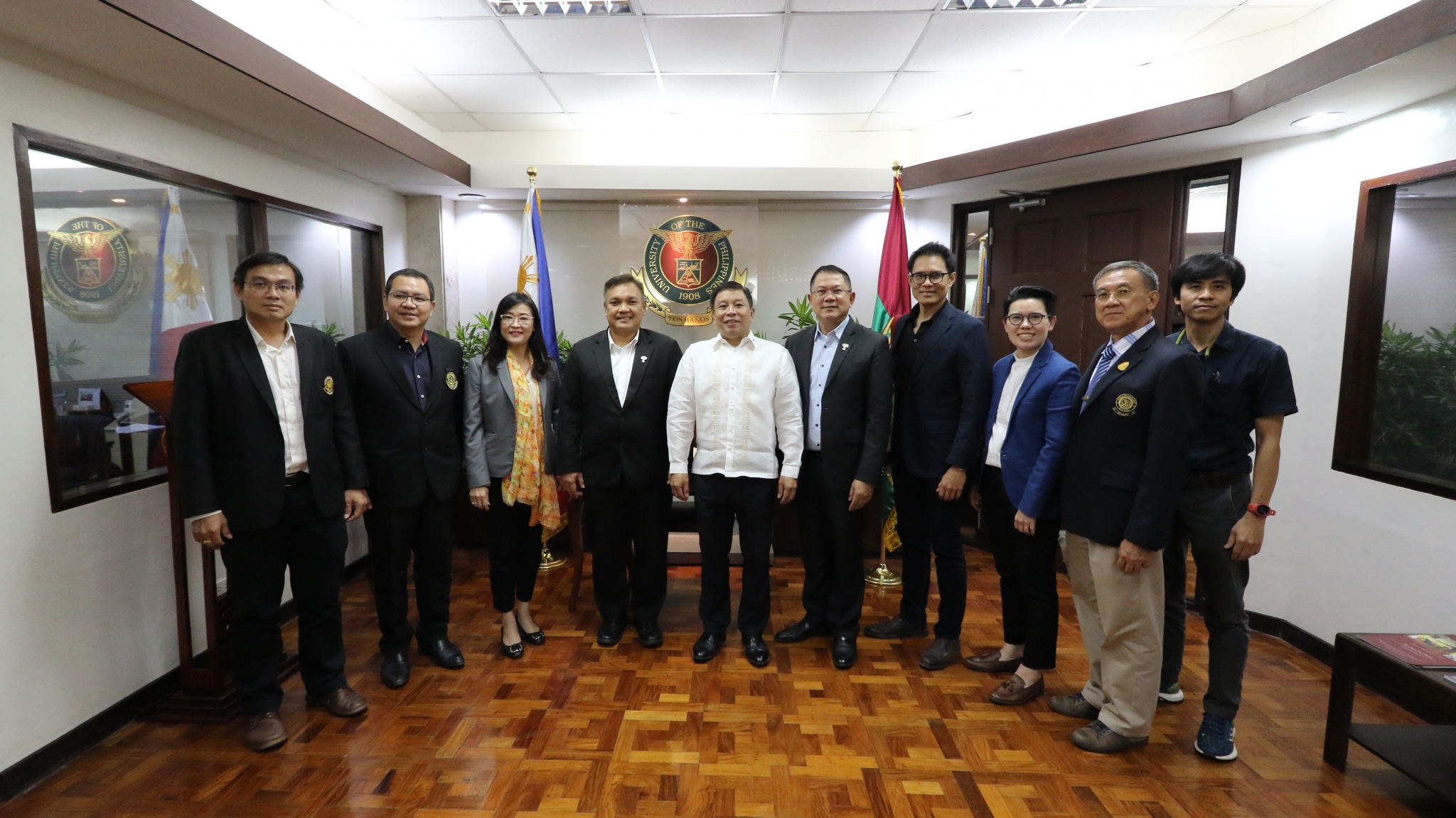 UPLB, Kasetsart U explore upcoming collabs
Kasetsart University (KU) Acting President Dr. Chongrak Wachrinrat met with UPLB Chancellor Fernando C. Sanchez Jr. on Apr. 26 at the BM Gonzalez Hall for a dialogue on academic cooperation between the two universities.
The two discussed the upcoming visit of UPLB and UP Diliman to KU in Thailand to benchmark on its veterinary teaching hospital. This is in line with plans to develop UPLB's large animal veterinary hospital and UPD's small animal veterinary hospital.
They also explored future collaborative programs in the form of student exchanges and joint projects on Industry 4.0, Big Data, agricultural forecasting and monitoring, and international agriculture development.
According to Chancellor Sanchez, the visit and dialogue were part of a "natural tendency to renew partnership" between the two universities, owing to their shared history.
Some of KU's institution builders are alumni of UPLB, while a number of UPLB faculty members recently started their graduate studies at the Thai university.
Joining the meeting were other officials from KU: Dr. Sutkhet Nakasathien and Dr. Donludee Jaisut, dean and vice dean for international relations of the Faculty of Agriculture, respectively.
Dr. Vijitsri Sanguanwongse, dean of the Faculty of Economics; Dr. Krit Won-in, vice dean for academic services of the Faculty of Science; and Dr. Kobsak Wanchongthai, associate dean for research and human resources of the Faculty of Forestry were also part of the KU delegation.
For the part of UPLB, Dr. Dr. Portia Lapitan and Dr. Rex Demafelis, vice chancellors for academic affairs and research and extension, respectively, joined Chancellor Sanchez.
UPLB deans also participated, namely: Dr. Felino Lansigan (arts and sciences); Dr. Raden Piadozo (human ecology); Dr. Ma. Stella Tirol (development communication); Dr. Eduardo Torres (veterinary medicine); Dr. Decibel Eslava (environmental science and management); and Dr. Jose Camacho Jr. (Graduate School).
Also present were Dr. Simplicio Medina and Blanquita Pantoja, directors of the Office of international Linkages and Community Innovations Studies Center, respectively. (AGBPeralta)