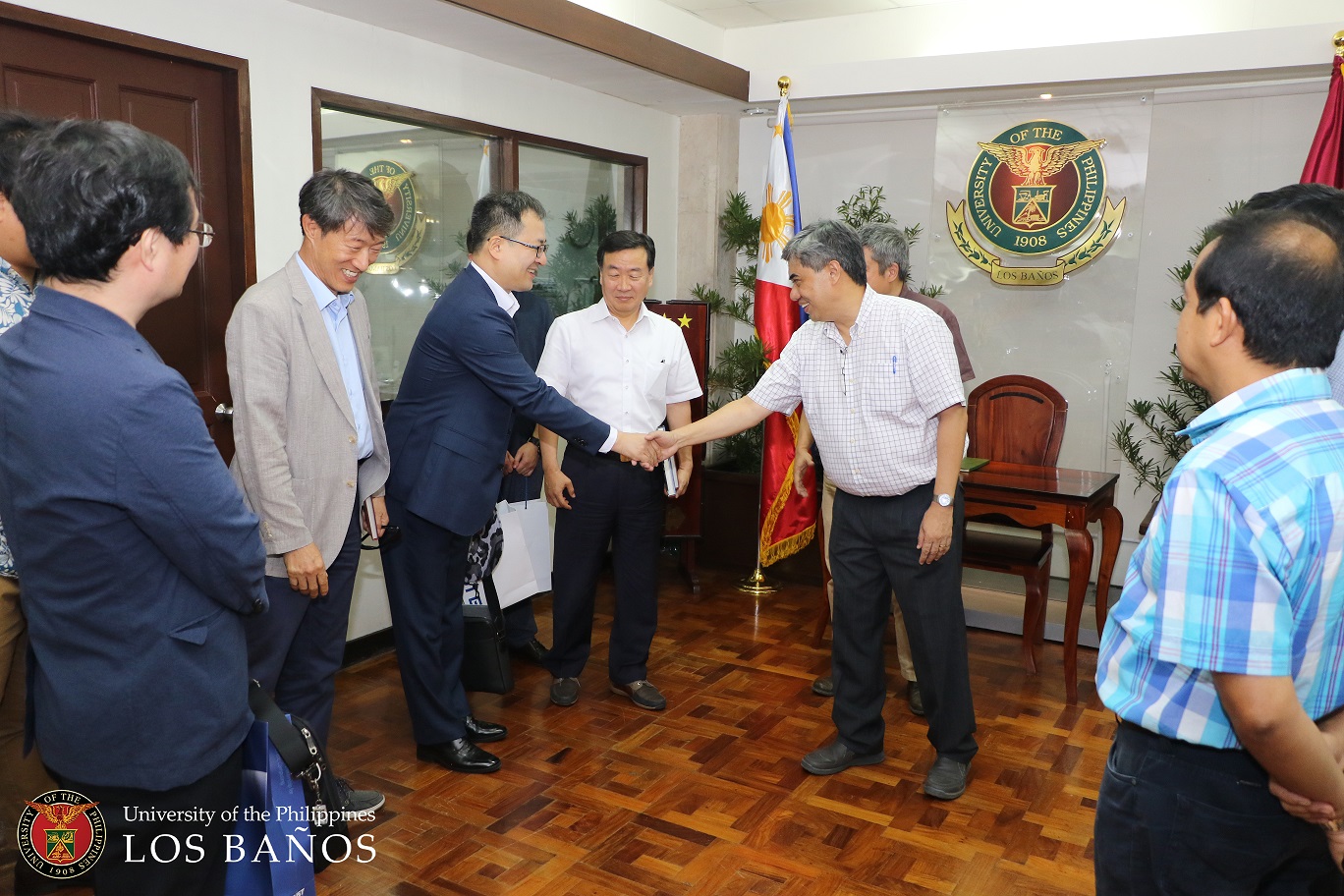 UPLB, Korean uni explore academic partnership
UPLB officials and faculty members and professors from the School of Computing and the School of Electrical Engineering of the Korea Advanced Institute of Science and Technology held exploratory talks regarding academic partnership at UPLB on Oct. 18 and 19.
Dr. Crisanto Dorado, vice chancellor for administration, led the UPLB team that received the delegation from KAIST. The KAIST delegation was composed of Professors Sang-Gug Lee, Dong Eui Chang, Minkyu Je, Sung Ju Hwang, Soon Joo Hyun, and Geehyuk Lee.
Joining Dr. Dorado were Dr. Arnold Elepaño and Dr. Myra Borines, dean and associate dean, respectively, of the College of Engineering and Agro-industrial Technology (CEAT); Dr. Felino Lansigan, dean of the College of Arts and Sciences (CAS); Dr. Simplicio Medina, director of the Office of International Linakges; and selected faculty members from CEAT-Department of Electrical Engineering and CAS-Institute of Computer Science.
The KAIST professors also met UPLB's electrical engineering and computer science students to discuss common academic interests. (KEAraguas)