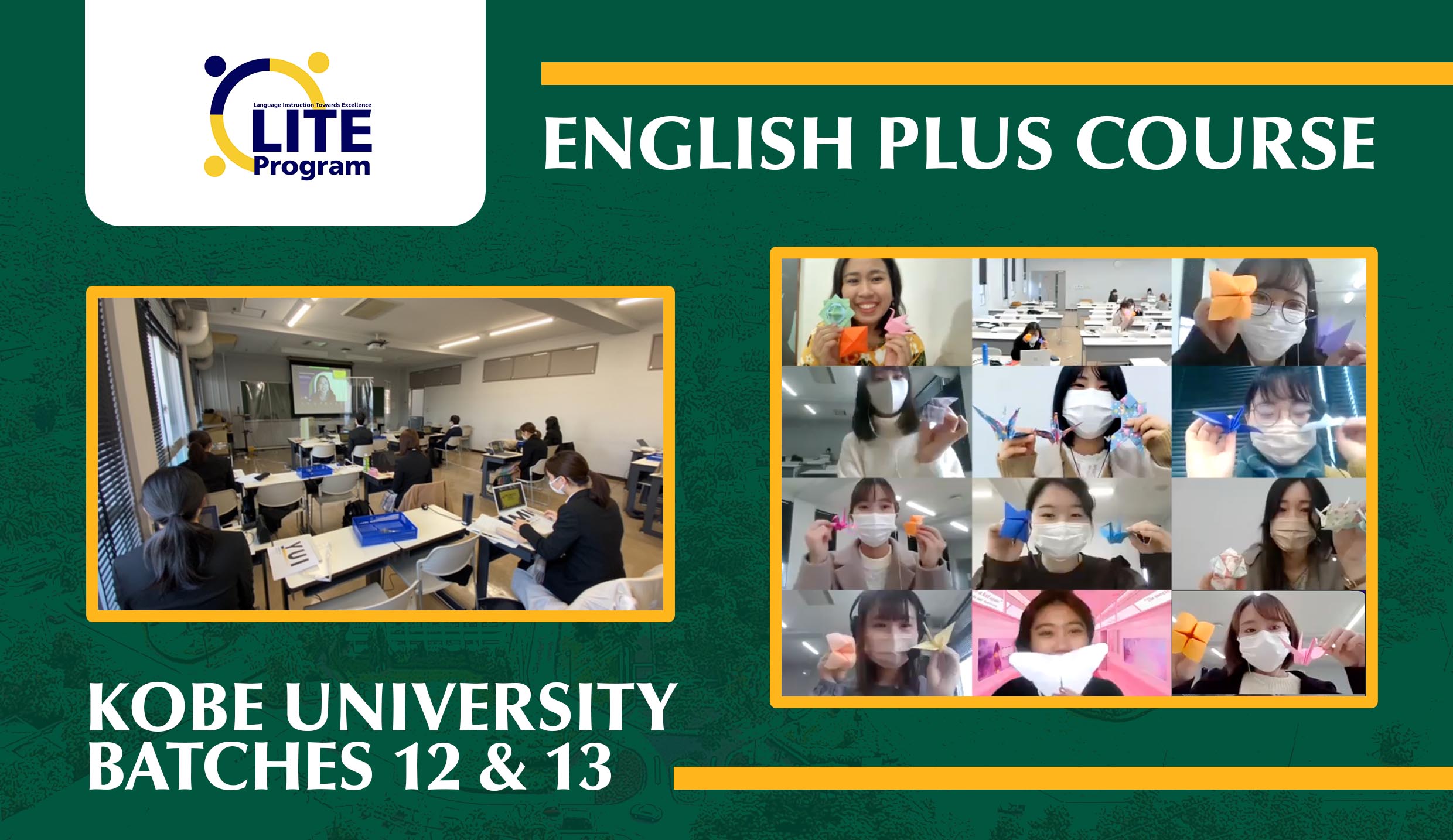 UPLB LITE Program concludes English Plus Course in the new normal
Heeding the call of the UPLB administration to contribute to future-proofing the university and its partners, the Language Instruction Towards Excellence (LITE) Program of the College of Arts and Sciences (CAS) capped off another of its English Plus Course on March 15.
LITE Program aims to train international students in the English language and to expose them to Philippine heritage and culture before they embark on their studies in the university.
The course, held virtually from Feb. 28 to March 11, had 22 students comprising Batches 12 and 13 from Kobe University (KU) in Hyogo, Japan.
In her opening message, Dr. Maribel L. Dionisio-Sese, CAS dean and LITE program manager, highlighted the essence of English language training and congratulated the graduates for reaching an important milestone in improving their language skills.
"Enhanced English language proficiency broadens horizons and diversifies opportunities beyond the limits of one's own language," Dr. Dionisio-Sese said.
She congratulated the KU students for displaying diligence and good-spirited perseverance in completing the course.

Dean Dionisio-Sese enjoined the students from KU to share their experiences with their fellow students and friends. "Encourage them to go global by enhancing their English language proficiency skills the LITE way," she added.
Echoing the words of Dr. Dionisio-Sese, Dr. Kengo Kanamaru, associate professor at the KU Graduate School of Agricultural Sciences (GSAS), expressed his gratitude to everyone behind the success of the training.
"This order is a big challenge both for KU and UPLB because we conducted this training under the limitations imposed by COVID-19," he said.
"Regardless, we were able to finish as scheduled and all the students improved their English language proficiency," Dr. Kanamaru added.
The English Plus Course project between the LITE Program and KU-GSAS has been in the pipeline since 2020 before the health crisis happened.
"It took a village and more than a year of planning to make this happen. As the pandemic began to ease in 2021, I and Dr. Kanamaru both agreed that an online learning setup can bridge the two-year gap, and so we did just that," said Kristine K. Adalla, faculty member and LITE program coordinator, said in her closing message.
Tutors and student facilitators implemented the course via virtual conferencing while the Japanese students and their faculty were physically present in their respective classrooms in Japan.
For this course, the LITE Program offered two lessons: "Pronunciation Improvement and Oral Presentation Skills" and "Conversational Fluency and Vocabulary Enrichment," all delivered in virtual and hybrid learning modalities.
The former was developed to enhance comprehension and grasp, and to enable the students to apply clear and appropriate English pronunciation, while the latter was designed to develop vocabulary that is adequate to cope with varied social situations.
The guided interactions of the Japanese students was also revamped to tailor-fit the new modality of learning.
Student facilitators from different colleges of the university served as conversation partners and as student ambassadors who shared to the Japanese students details about the Filipino culture.
During the closing program, the students who garnered the highest rating in each lesson were recognized.
For Batch 12, Haruka Kitagawa was given the Best in Pronunciation Improvement and Oral Presentation Skills Award, while Hina Nagatomo and Moeri Miyahara were both given the Best in Conversational Fluency and Vocabulary Enrichment Award. For Batch 13, both recognitions were awarded to Saki Nakamura.
In her message on behalf of Batch 12, Moeri Miyahara expressed her thanks to the LITE Program for the many learnings she acquired in a short span of time.
"I have learned a lot from this program. I will keep in mind what I learned and continue to study English even more. The LITE program was a very valuable experience for me," said Moeri.
"The English Plus Course may have ended, but let's all keep on talking English even after LITE program training. Our pronunciation may not be perfect, but still let's keep on speaking in English. I think after we graduate someday, we will use English so much when talking with people from other countries," Saki said.
Jerard Ancel D. Eusebio, assistant professor and LITE Program assistant coordinator for special projects, said that he was impressed by the accomplishments of the students as the batch now holds the highest rating in the LITE program since 2017. "In LITE history, Saki's rating of 98% broke the record of 97% way back in 2017. It goes to show that the English language proficiency of Kobe University students are improving and are getting better than ever," he noted.
Gracing the closing program were Dr. Daiki Hayashi and Dr. Eri Chatani of KU-GSAS; Dr. Leonora M. Fajutagana, chair of the Department of Humanities, UPLB; and the LITE team members.
Implemented since 1996, LITE Program is a public service undertaking of CAS that has contributed to UPLB's internationalization initiative. It was redesigned amid the pandemic to adapt the online teaching-learning setup during the pandemic. (Nathan P. Felix)