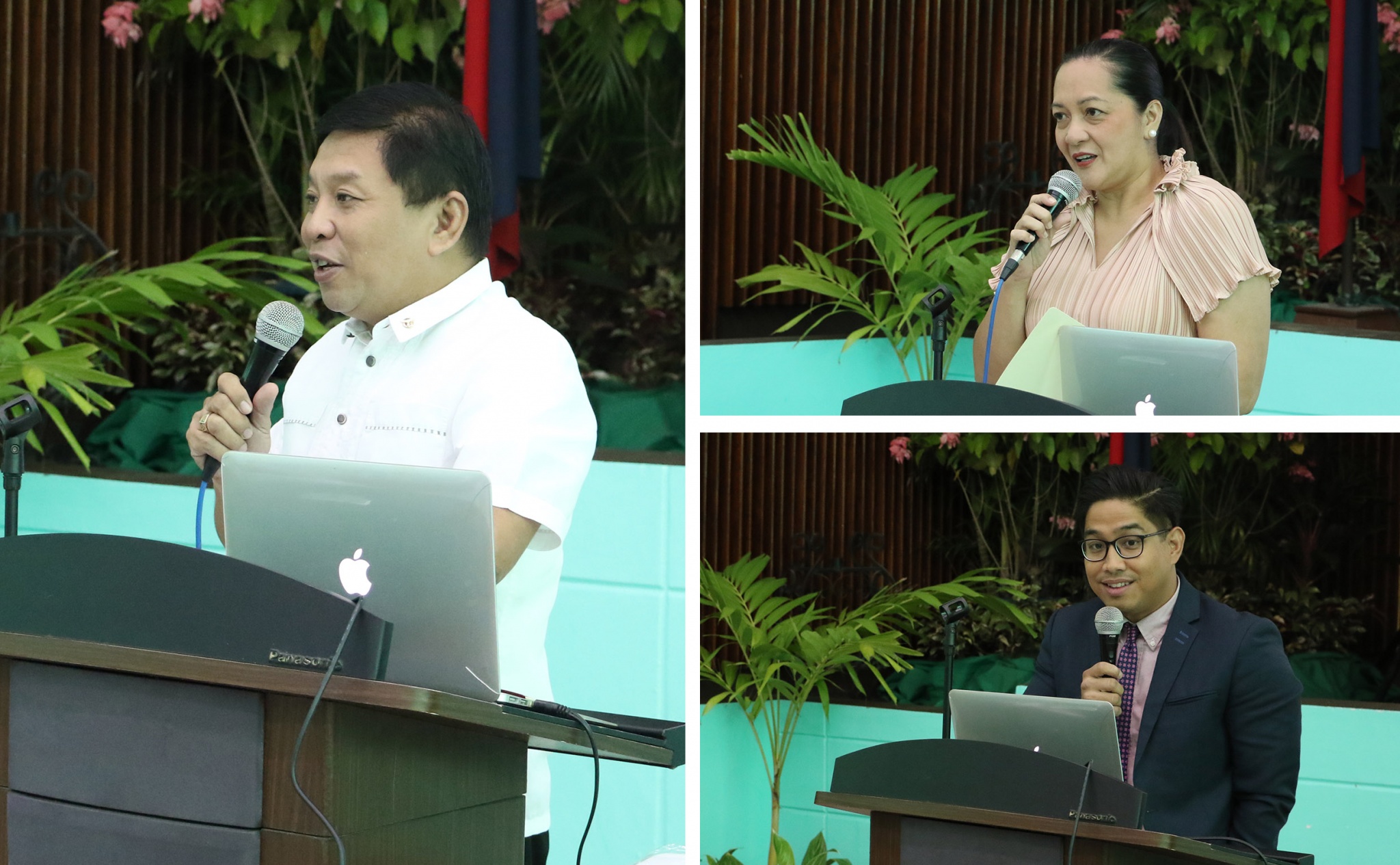 UPLB, Los Baños gov't articulate support for gender diversity
"Being an ally is not just saying 'I support LGBTQ+.' It also means rallying with them in their cause and accepting them for who they are."
This was how Hon. Josephine "Baby" Sumangil-Evangelista, councilor and chair of the Women and Family Committee of the Municipality of Los Baños, affirmed the support of the local government unit to the lesbian, gay, bisexual, transgender, queer, and "plus" community.
Hon. Sumangil-Evangelista served as the keynote speaker during the 11th anniversary program of the UPLB Gender Center (UPLBGC) on Aug. 1 at the ICOPED Auditorium with the theme "An a11y through the years."
In her message, she emphasized the importance of being kind and understanding to LGBTQ+ members, especially to those who are discriminated because of their sexual orientation and gender identity and expression (SOGIE).
"I hope we could reach the point where love wins all the time," Hon. Sumangil-Evangelista concluded.
Chancellor Fernando C. Sanchez, Jr., for his part, enjoined the UPLB community to celebrate gender diversity.
"In the university, as it should be in the whole of society, gender diversity should be celebrated and no one should be discriminated against one's gender or sexual orientation," he said.
During the anniversary program, Atty. Eric Paul D. Peralta, director of the UPLBGC, reported the accomplishments of the center for the past year and presented its plans for its 12th year.
Atty. Peralta cited future activities that would further deepen gender and development (GAD) awareness and practice in the university. Some of these include producing publications and staging events to communicate recent research results on GAD.
The coordinators of UPLBGC – Dr. Evelie P. Serrano of the Gender and Rural Development Office and Dr. Teri-Marie P. Laude of the Reproductive Health Office – also presented the accomplishments of their respective units.
The event also served as a venue for the induction of the officers of the Men Opposed to Violence Against Women Everywhere (MOVE).
MOVE, which counts 35 members from different units, was formed last year to lead the elimination of violence against women and ensure that gender equality is practiced in UPLB.
Its president, Vladimir G. Amatorio, an administrative officer at the Human Resources and Development Office, reported the activities that MOVE has initiated. UPLB's MOVE is the first in the UP System.
Atty. Peralta thanked the staff of the UPLBGC and the members of committees and bodies in support of the center.
"We hope that we will still remain the beacons of light of gender and development in our respective offices," he said. (Mark Jayson E. Gloria)