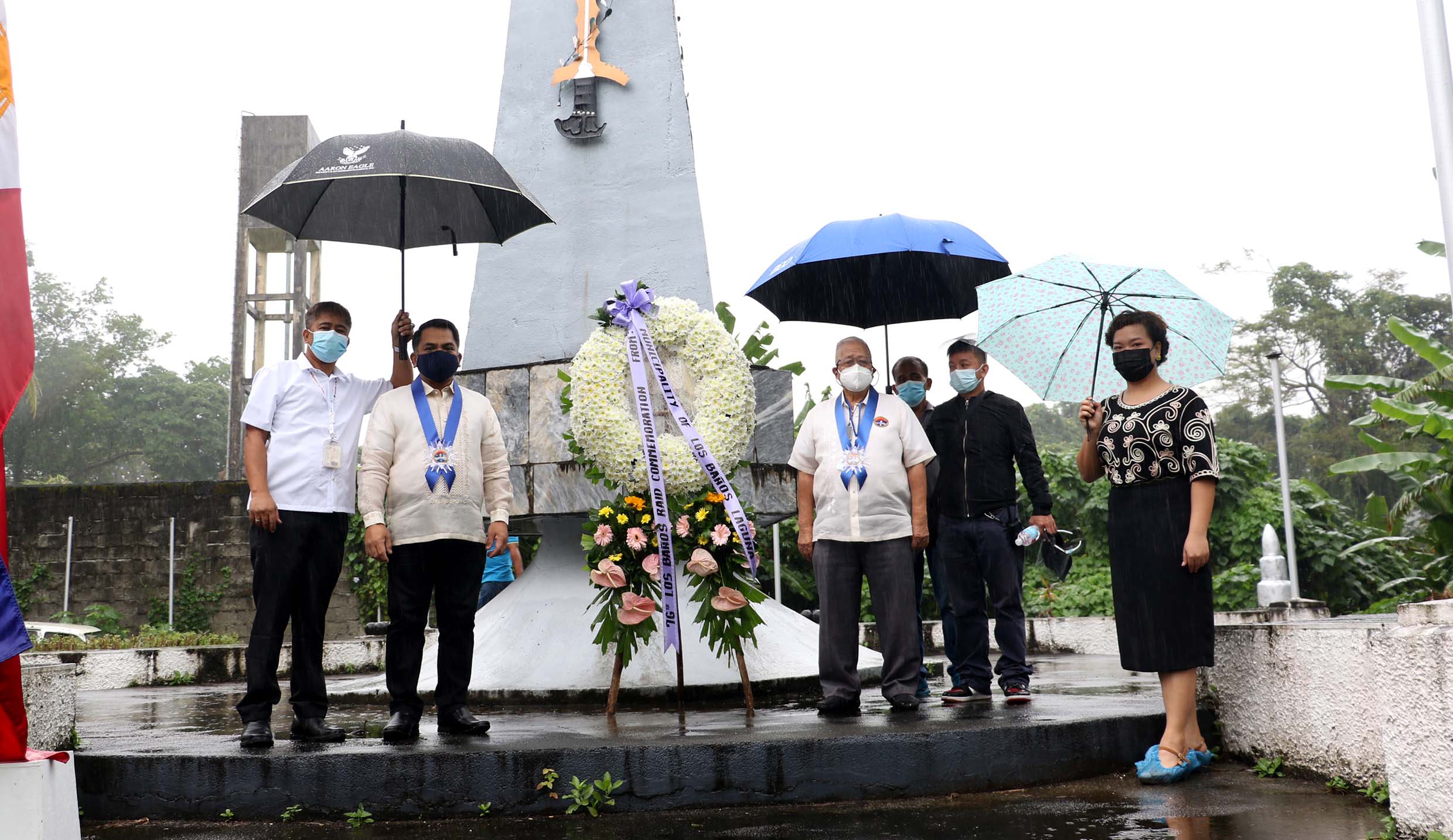 UPLB marks 76th Los Baños Raid anniv with LB
UPLB was one with the Los Baños local government unit in celebrating the 76th anniversary of the Los Baños Raid at the Dambana ng Kagitingan at Baker Hall in the UPLB campus on Feb. 23.
The commemoration program, spearheaded by the Los Baños Tourism Office, was highlighted by a wreath-laying ceremony led by Los Baños Mayor Antonio Kalaw and Chancellor Jose V. Camacho Jr.
Chancellor Camacho paid tribute to the heroes who survived during the Liberation of Los Baños especially the people of Los Baños who strived to rescue those who were incarcerated at the internment camp. He emphasized the courage of our heroes and how they can be an inspiration to everyone especially during this time of pandemic.
Mayor Antonio Kalaw shared to the audience how Baker Hall was used as a garrison and how the old St. Therese chapel witnessed the death of many parishioners and non-parishioners who sought refuge there but became casualties when the Japanese forces went back.
The Los Baños Raid happened on Feb. 23, 1945. It was executed by a combined U.S. Army Airborne Division and Filipino Guerrilla task force which resulted in the liberation of 2,147 Allied civilians and military internees from the agricultural school campus.