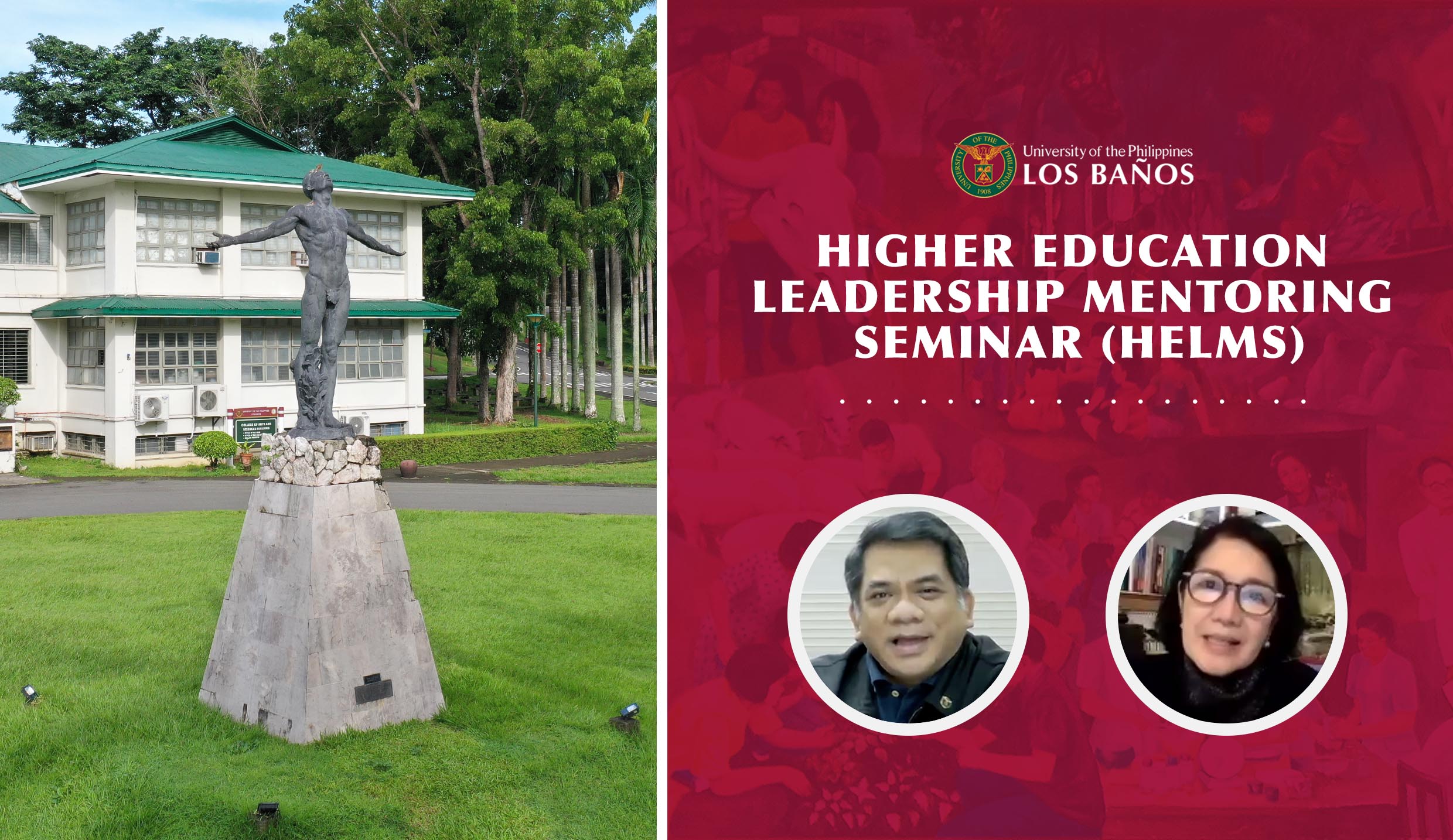 UPLB officials attend seminar on leadership mentoring
More than 170 UPLB officials are being oriented and re-oriented through a series of in-depth discussions regarding current university policies, processes, and guidelines; and to learn from best management practices from former UP leaders.
The virtual event, entitled Higher Education Leadership Mentoring Seminar (HELMS), opened on Aug. 31 and will run until Sept. 3. It is participated in by vice chancellors, deans, directors, administrators, division heads, and department chairs.
With the theme "Future-proofing UPLB Academic Leaders," HELMS, according to Chancellor Jose V. Camacho, Jr. is not only imperative for UPLB officials to be acquainted on important routinary university processes and transactions, but also as a gathering in preparation for and being in the midst of the fourth industrial revolution.
"As an academic and research institution, UPLB must come to grips with the industry 4.0, not only embracing the new ways of conducting instruction, research, extension, and public service, but also deciding which innovations or processes to actually use and to implement," said Chancellor Camacho.
The Chancellor also encouraged the officials to take the responsibility to lead, motivate, and inspire their colleagues and staff members to initiate and see through projects that will contribute to the realization of a future-proof UPLB.
Dr. Maria Cynthia Rose B. Bautista, UP vice president for academic affairs, shared her life lessons and reflections as a leader to her audience from UPLB. She advised the participants to have an "inner room" where they can process their thoughts and emotions, assess their choices, and find their purpose as leaders.
Dr. Bautista also shared insights on the differences of academic and corporate leadership, the hierarchies and responsibilities in the University, and the UP academic plans moving forward.
The four-day seminar features four sessions of orientations and three roundtable discussions on academic leadership. (John Glen S. Sarol)