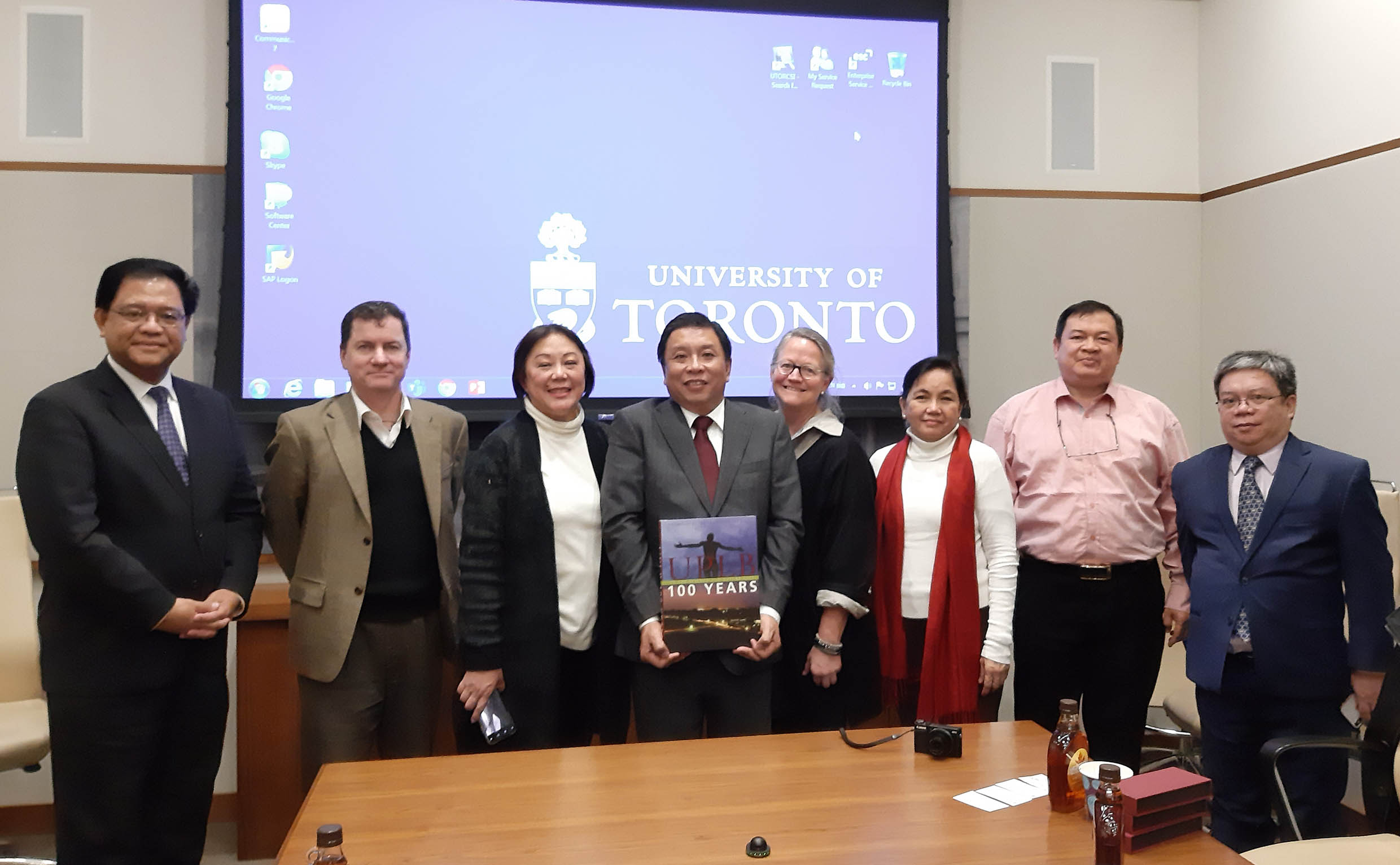 UPLB officials' visit to US, Canada yield academic & research collaborations
Chancellor Fernando C. Sanchez, Jr. and Vice Chancellors Portia G. Lapitan (academic affairs) and Rex B. Demafelis (research and extension) conducted a series of partnership visit to Canada and the US from Nov. 25 to Dec. 16, 2019.
While the visit ramps up UPLB's internationalization initiative, it will also significantly impact on the university's capacity to respond to transnational threats to food production such as African Swine Fever (ASF) and fall armyworm (FAW).
ASF is a fatal disease in pigs and wild boars that began to affect parts of the country in July 2019 resulting in the depopulation of close to 150,000 pigs in the latter part of the year. (FAO ASF Asia update)
FAW is a lepidopteran pest that feeds in large numbers on plant leaves, stems, and reproductive parts of more than 350 plant species, including economically important crops such as maize, rice, sorghum, sugarcane, and wheat, as well as vegetables. (Invasive Species Compendium at cabi.org)
FAW has spread quickly from Central and Western Africa in 2016, India and Yemen in 2018, and to many parts of Asia, including China, Thailand, Myanmar, Indonesia, Laos, Malaysia, and Vietnam in 2019.
Chancellor Sanchez, as cited by Dr. Demafelis, wanted to capacitate UPLB in anticipating, detecting and controlling, and preventing these plant and animal diseases from affecting the country.
Specifically, Dr. Demafelis said, UPLB sought to be equipped in vaccine development and early and quick detection to avert the spread of the diseases.
Collaborative meetings in Canada
Taking a new tack, the UPLB delegation involved the Philippine Embassy and the consular offices of the North Americas in undertaking the series of visit.
The UPLB delegation was joined by Philippine Consul General Orontes V. Castro and Consul Edwin Gil Mendoza in the collaborative meeting at the University of Toronto in Ontario, Canada on Nov. 29.
Dr. Demafelis observed that the participation of the consular representatives resulted in discussions that expanded on and delved deeper into the areas of collaboration.
Discussions were led on the part of the University of Toronto by Dr. Cynthia Goh, academic director and full professor.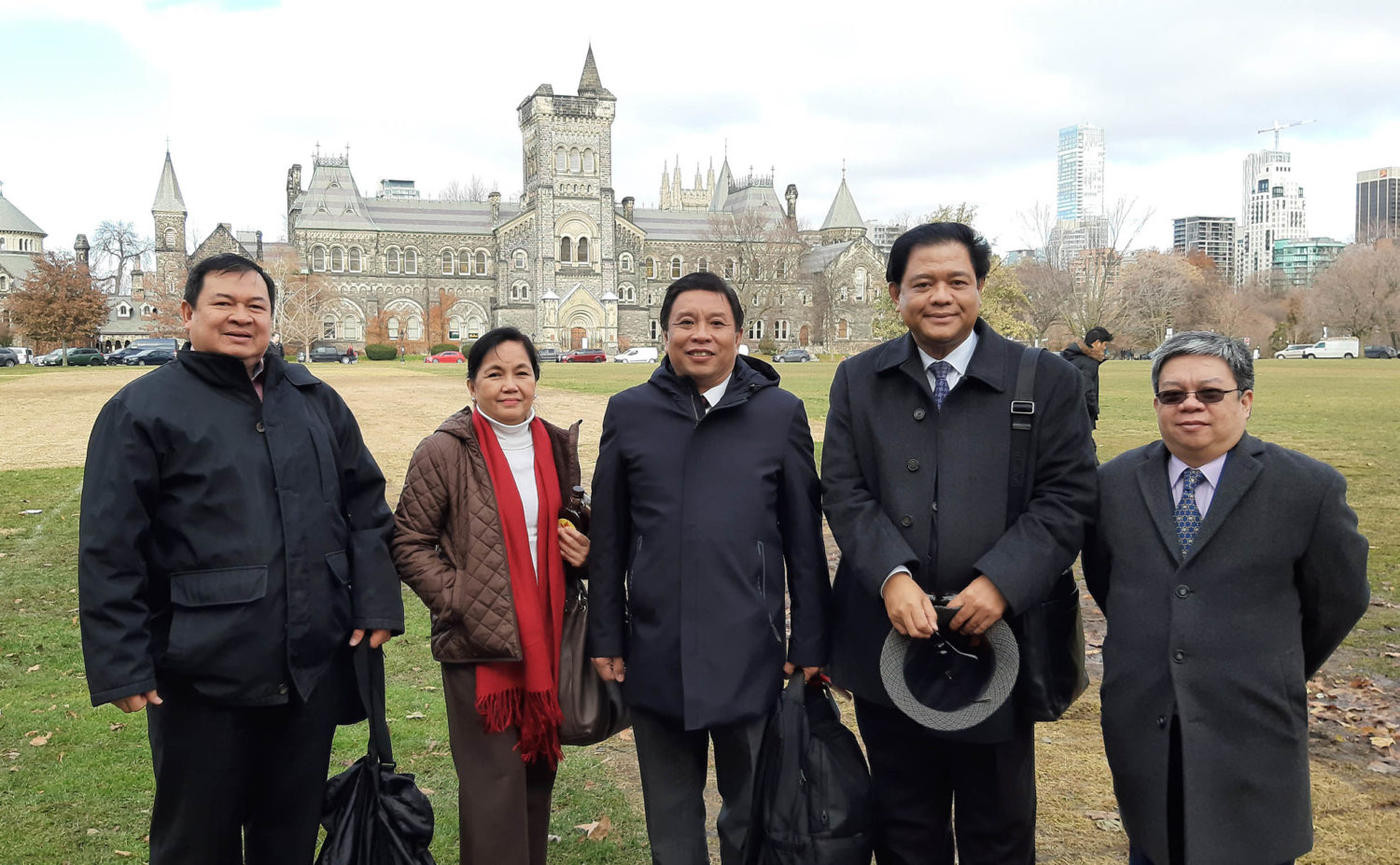 The consular officers also linked the UPLB delegation with Filipino students most of whom were doing their studies in chemistry and molecular biology at the University of Toronto.
They discussed with the students the merits of teaching in the country today, citing how compensation has improved and research creativity enhanced through the availability of research laboratories, especially in genome and molecular biology studies.
A visit to the University of Guelph by the UPLB delegation yielded possible collaborative undertakings, still in the three areas of research collaboration, academic exchange, and capacity development.
The delegation held a discussion meeting with faculty members and officials, namely: Dr. Stuart McCook, professor at the Department of History, College of Arts; Dr. Rene Van Acker, dean of the Ontario Agricultural College and professor at the Department of Plant Agriculture; Dr. Lynne Mitchell, director of the Centre for International Programs; Dr. Beverly Hale, associate vice president for research; and Dr. Cate Dewey, associate vice president (Academic).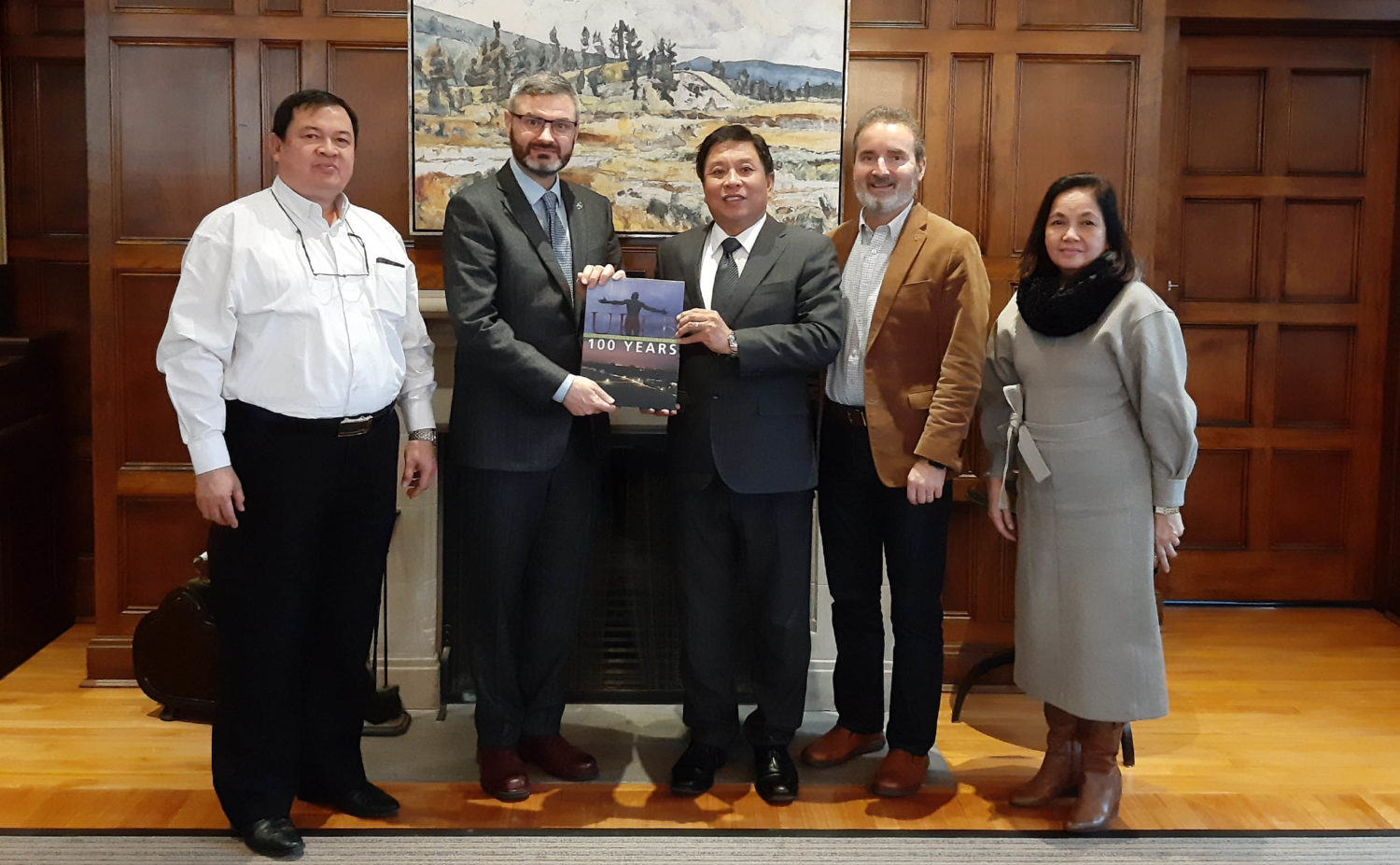 The visit gave the UPLB delegation a chance to tour the Elora Research Station-Dairy Facility, the University of Guelph's cutting edge facilities in dairy research.
The UPLB delegation also visited a farm in Ontario, Canada where breeding of sweet potato for bioethanol is going to be undertaken and to see its advanced technological approach in wastewater treatment.
Dr. Emmanuel Moya heads the company's Alternative Bioethanol and Feedstock Development Program. Dr. Demafelis said that according to Mr. Paul Smith, company owner, they are in the midst of preparing a 2-ha area which will be used to breed sweet potato.
Signing of MOUs and collaborative meetings in the US
Signing of an MOU with the University of Maryland in the United States followed on Dec. 4, witnessed by Philippine Embassy officials, Consul General Rene Villa and Philippine Agriculture Attache, Dr. Joy Javelosa.
The MOU aims for the two universities to conduct strategic academic and research collaboration in agriculture, food and nutrition security agriculture, and in OneHealth.
Signing for and on behalf of the University of Maryland was Dr. Craig Beyrouty, dean and director of the Agricultural Experiment Station. With him was Dr. Nathaniel L. Tablante, a professor in veterinary medicine and expert in poultry diseases at the University of Maryland.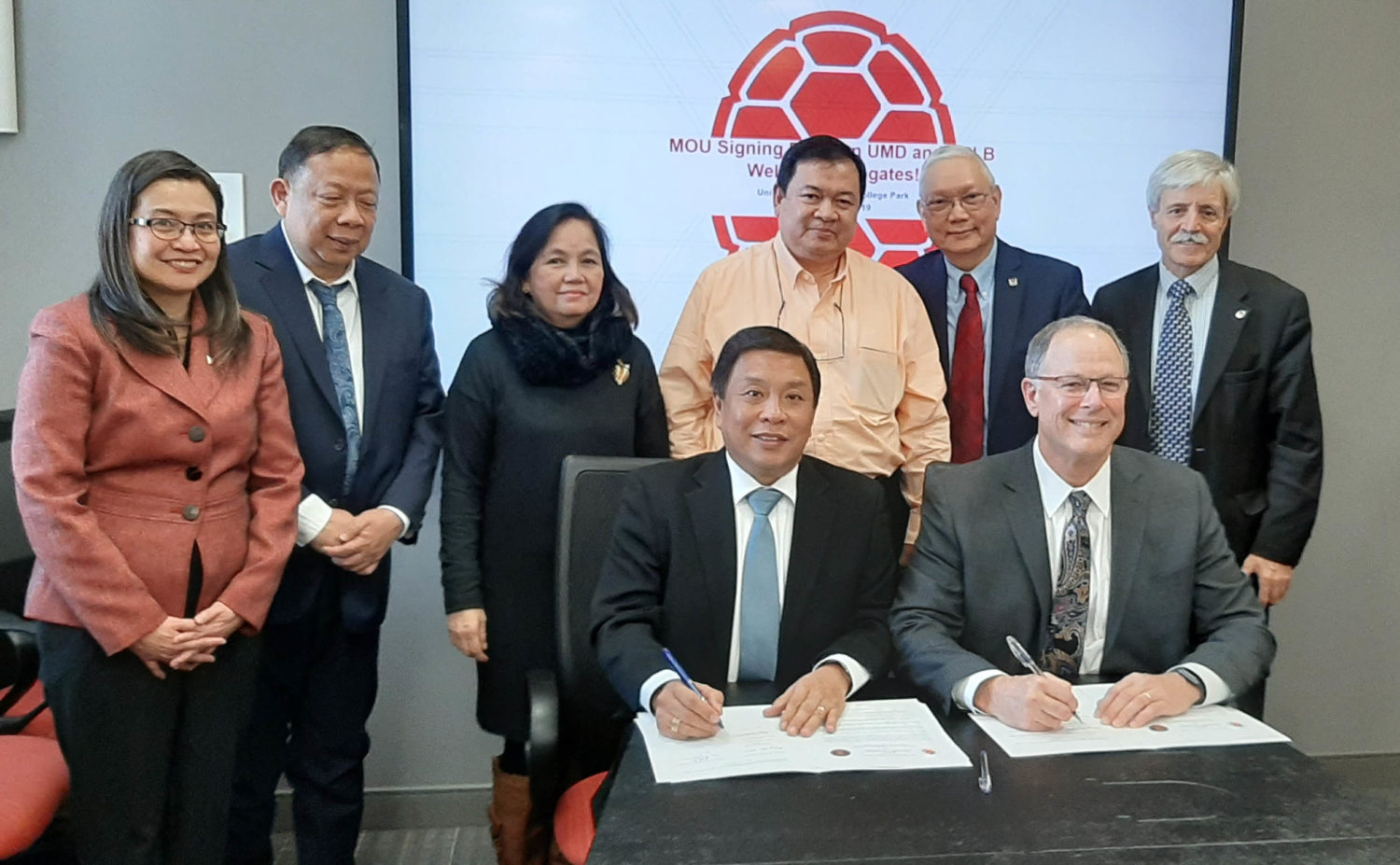 Through the facilitation of the Philippine Embassy, the UPLB delegates met with the US Department of Agriculture (USDA) on Dec. 5, which resulted in what Dr. Demafelis said is a "high probability for UPLB to undertake capacity building in training and control, provision of materials, and research collaboration in ASF."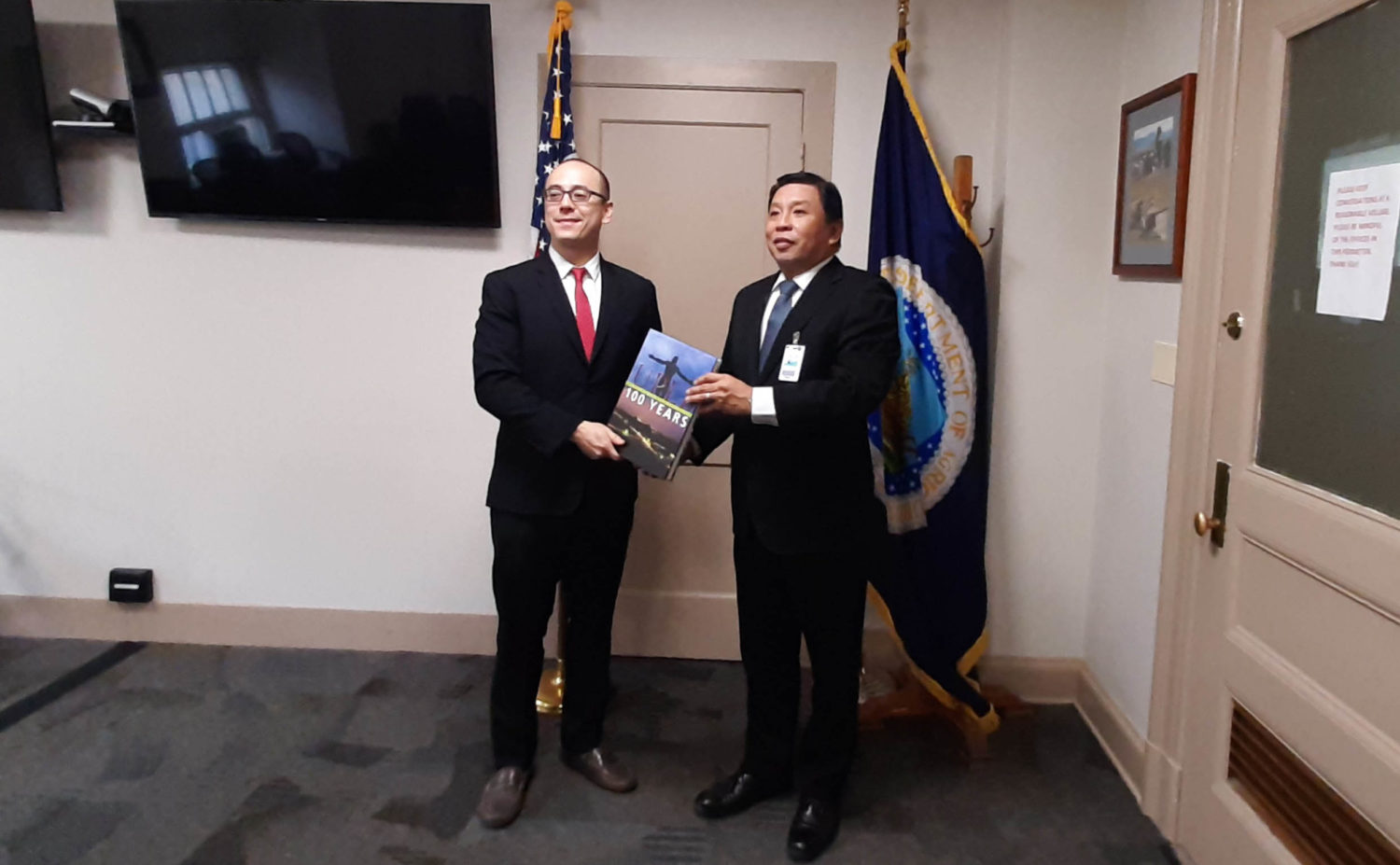 On Dec. 6, the UPLB delegation proceeded to make a courtesy call to Philippine Embassy officials in Washington DC headed by Philippine Ambassador Jose Manuel Romualdez.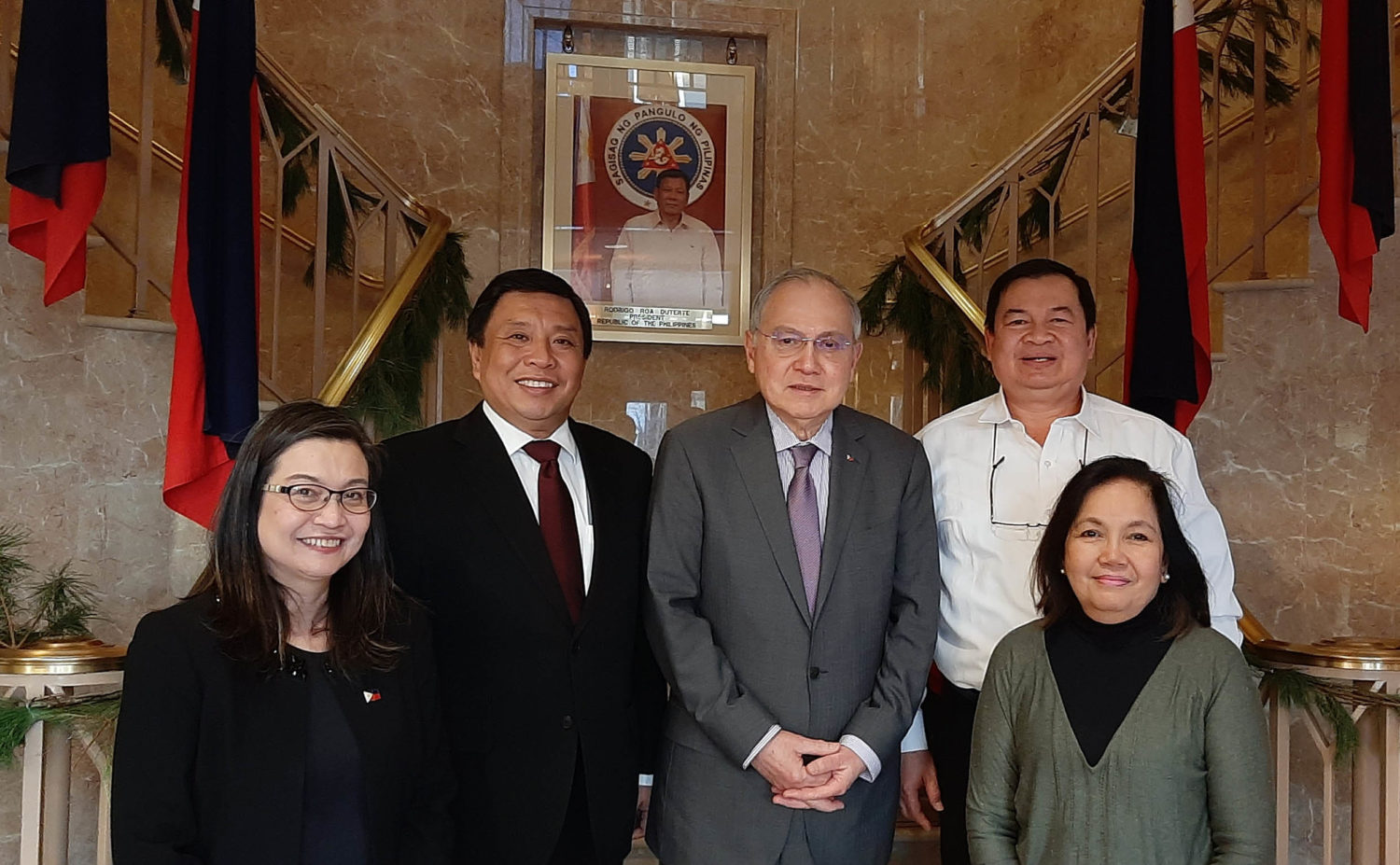 Linkaging with the Philippine Embassy, according to Dr. Demafelis, helped much in enhancing the resources that the university is going to be able to tap from the USDA capacity building program.
Dr. Demafelis disclosed that what was originally focused on swine production in a 2018 visit to the USDA had been expanded to include ASF and FAW detection and control during this visit in 2019.
On Dec. 10-12, the UPLB delegation visited Michigan State University (MSU) in East Lansing in the United States where UPLB and MSU held collaborative meetings and renewed their memorandum of understanding (MOU) for academic and research cooperation.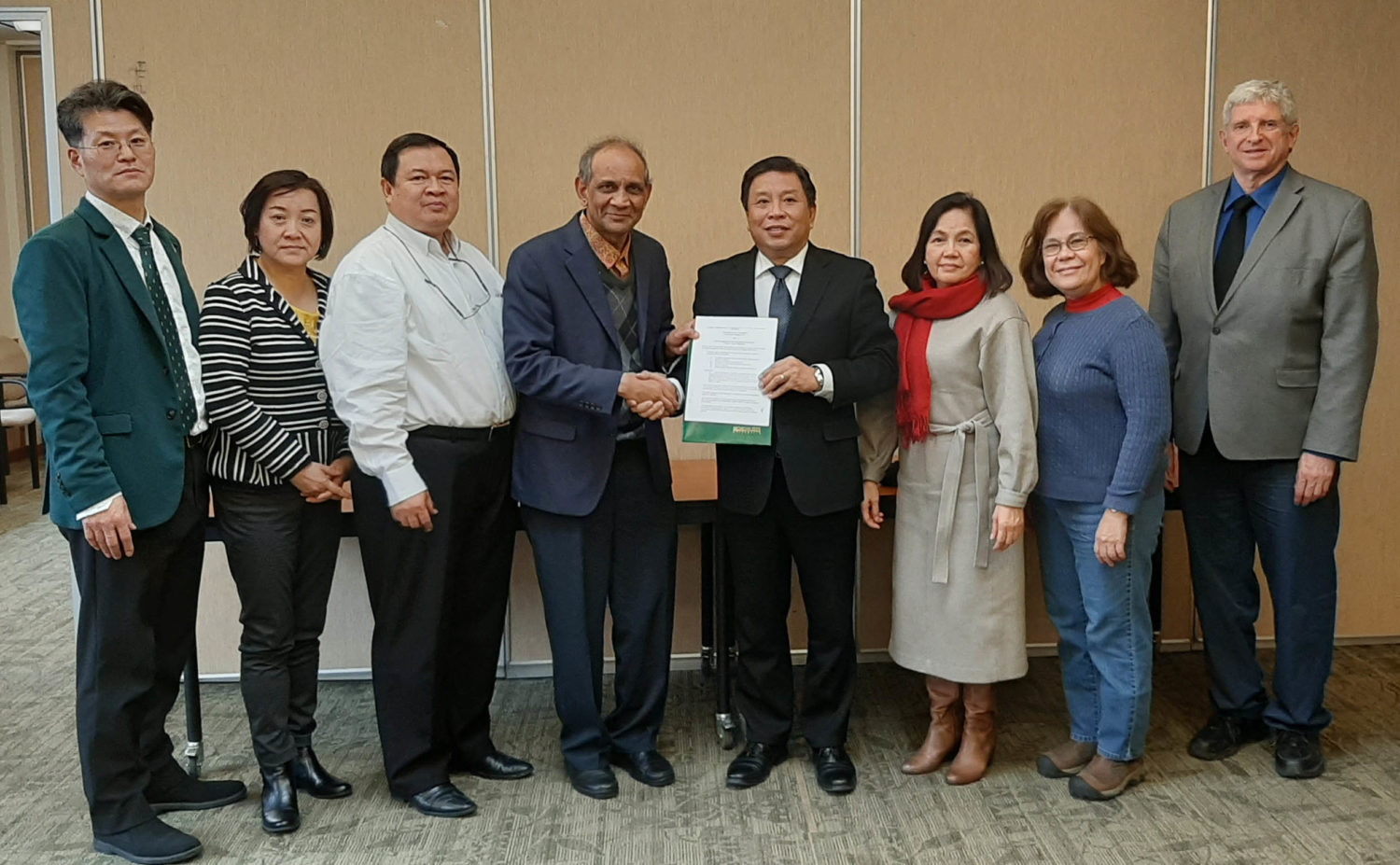 The UPLB delegation met with MSU officials and faculty members led by Steven D. Hanson, associate provost and dean of its International Studies Program.
Discussions at the meetings focused on collaborations on bioenergy, OneHealth, biosensors, natural products, smart agriculture, forestry, ASF detection, and vaccine development.
A major development from the meetings was the commitment of MSU to help UPLB in capacitating and expanding its Interdisciplinary Studies Center (IDSC) on Biosensor for OneHealth Program into IDSC on Biosensor for Food Production Systems.