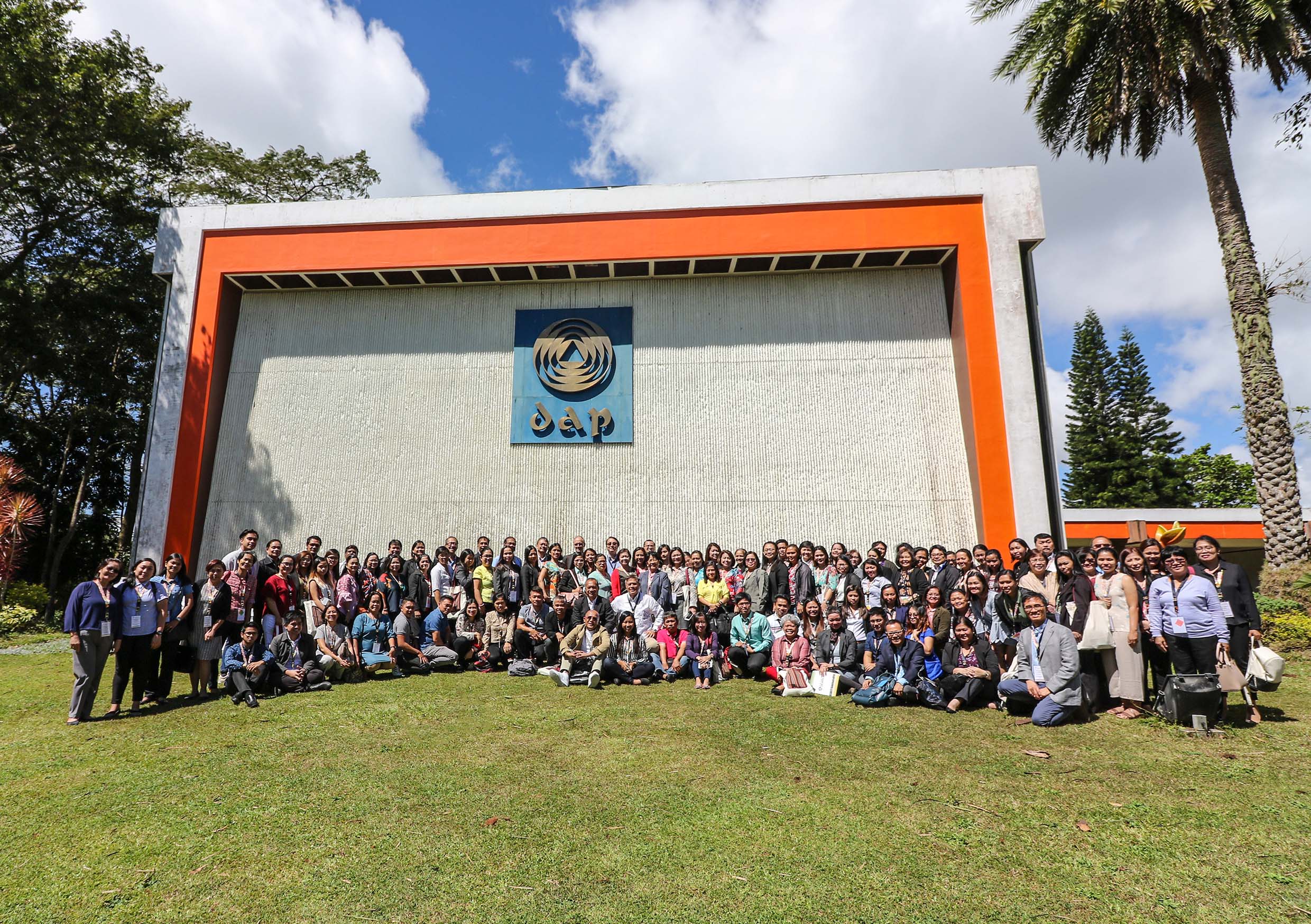 UPLB, partners push forward nutrition-sensitive agri at int'l conference
Malnutrition may be a public health problem, but solving it does not rest in the hands of nutritionists and medical professionals alone. Agriculturists and administrators, too, have specific roles in improving people's health.
This interdisciplinary approach surfaced during the International Conference on Nutrition-Sensitive Agriculture and Food Systems on Nov. 7-10 at the Development Academy of the Philippines in Tagaytay City.
The conference, which the UPLB Interdisciplinary Studies Center on Food and Nutrition Security (UPLB ISC-FaNS) spearheaded, explored the potentials of nutrition-sensitive agriculture (NSA) in finding ways to solve malnutrition.
NSA, according to the Food and Agriculture Organization (FAO), is an approach that maximizes agriculture's contribution to nutrition. It ensures the production of a variety of affordable, nutritious, culturally appropriate, and safe food in adequate quantity and quality to sustainably meet the dietary requirements of populations.
"The high incidence of malnutrition can be attributed to inefficient food production and distribution systems of predominantly small-scale agriculture in most developing countries, and the inability to access food due to low income," said Dr. Domingo Angeles, professor of horticulture and chair of the UPLB ISC-FaNS. "In 2016, 815 million people worldwide were undernourished. In the Philippines, malnutrition range is 15-25%."
With the theme "Strategic approaches to nutrition-sensitive agriculture and food systems in Southeast Asia," the conference gathered experts to share a range of nutrition-sensitive technologies and strategies. A number of them are UPLB professors and researchers.
"We have come to realize that solving the complex interconnected problems of poverty, hunger, and malnutrition requires the combined efforts and expertise of different disciplines. We can no longer afford to remain in our own fields of expertise," said Chancellor Fernando C. Sanchez, Jr.
Keynote speaker Sen. Cynthia Villar, chair of the Senate Committee on Agriculture and Food, identified food gardening in urban areas as one of the solutions to the malnutrition problem.
She cited the efforts in Las Piñas City, her hometown, towards urban aquaculture, organic farming, and vegetable gardening, which made more residents food self-sufficient.
Taking the macro perspective, Sen. Villar vowed to continue providing support and crafting laws that will make a difference in fast-tracking agricultural development in the country.
Similarly, Dr. Leila Africa, director of the Institute of Human Nutrition and Food, pushed for home and school gardening as a strategy toward NSA. She talked about how a project she leads in Laguna addresses the problem of undernutrition among school children.
The role of governance in addressing malnutrition was a common theme in the talks of Prof. Wilfredo Carada of the College of Public Affairs and Development and Dr. Oscar Zamora, a professor emeritus at UPLB.
Prof. Carada discussed governance of nutrition-sensitive food systems as an approach to food security while Dr. Zamora talked about identified interventions from government, private, and non-governmental organizations to attain NSA.
UPLB agricultural scientists Dr. Artemio Salazar, Dr. Edralina Serrano, and Dr. Antonio Laurena discussed how agricultural technologies and innovations could increase food production towards NSA.
Dr. Salazar, adjunct research professor at the Institute of Plant Breeding, advocated the use of rice-corn blend for good health, as well as rice self-sufficiency. "Basic studies and some local feeding efforts have shown that corn can help address nutritional concerns in our poor young malnourished populace and diabetes for adults – poor and not poor," he said.
Dr. Serrano, adjunct professor at the Postharvest Horticulture Training and Research Center, tackled post-production strategies that minimize losses and enhance nutrient levels of fruits, vegetables, cereals, and legumes.
Dr. Laurena, program director of the Philippine Genome Center- Program for Agriculture, Livestock, Forestry, and Fisheries, discussed genome editing as a solution for food security issues in developing countries.
"It is clear that precise crop optimization with regard to yield, nutrition balance, and plant fitness using genome editing would be a necessary strategy to address current and potential agricultural challenges," he said.
FAO representation in the Philippines, Southeast Asian Regional Center for Graduate Study and Research in Agriculture, and Cavite State University co-organized the conference. It is sponsored by the Department of Agriculture – Bureau of Agricultural Research, FAO representation in the Philippines, the Philippine Council for Agriculture, Aquatic and Natural Resources Research and Development, and Jollibee Group Foundation. (John Glen S. Sarol)