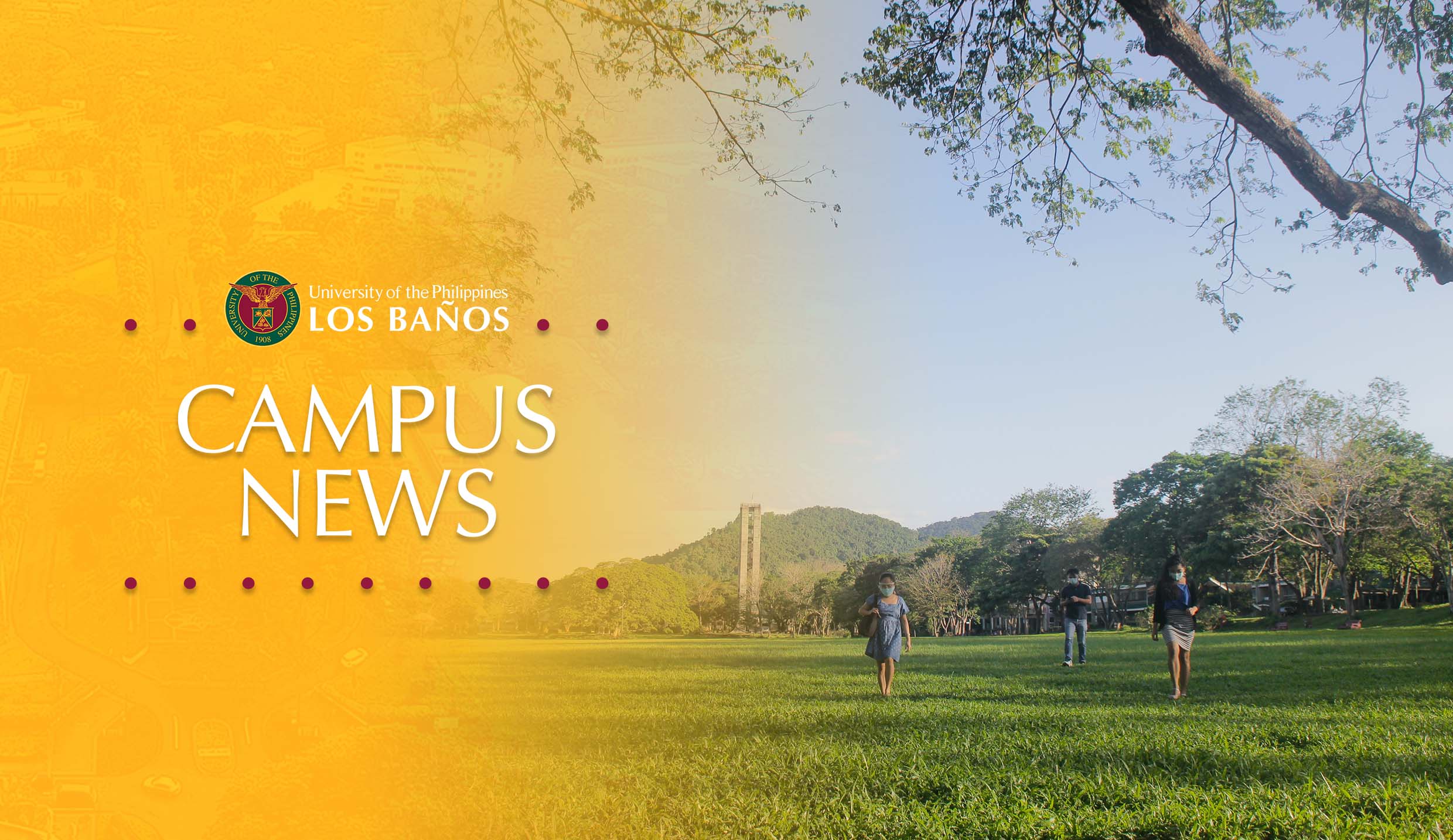 UPLB plots IT transformation roadmap
UPLB has begun plotting its information technology or IT roadmap with the Digital Transformation Team presenting the UPLB Enterprise Architecture Plan (UPLB EAP) on Dec. 16 via video conferencing.
Director Danilo J. Mercado of the Information and Technology Center (ITC) presented the UPLB EAP, an output of a 6-month engagement of the UPLB Digital Transformation Team created by Chancellor Jose V. Camacho Jr. through Administrative Order No. 248 issued on June 18, 2021 to develop the UPLB EAP.
Dir. Mercado presented the UPLB EAP components including its model, core values, principles, and functions covering data or the information needed, applications or the systems, and technology or the framework and how the team will deliver the system architectures of UPLB.
He proceeded to the presentation of the digital transformation roadmap of UPLB including transition plans in four phases of six months of each phase until year 2023.
The EAP, as pointed out by Chancellor Jose V. Camacho, Jr. in his opening remarks during the program, is a strategic and comprehensive framework or blueprint of how UPLB's IT infrastructure will be used across the University to support its values, operations, and activities.
This, he further said, will include IT solutions for teaching and learning, knowledge generation, community engagement, organizational excellence, and the enterprise master data.
In the same message, Chancellor Camacho said, "for EAP to work for the needs of the University, it is critical that all our colleges, institutes, academic departments, research units, and the offices in the university must participate and harmonize data."
"This is to ensure that no college unit or office is left behind in the development and the eventual implementation of the EAP," he added.
Chancellor Jose V. Camacho, Jr., commended the members of the UPLB digital transformation team for their commitment toward a future-proof UPLB by leading the development of the digital transformation system.
The program also addressed the concerns of different units such as internet connectivity and infrastructure, technology recommendations, and resources.
Also discussed were plans to support new work practices with the introduction of flexible working arrangements in the new normal, a practice that began in UPLB since the various quarantine measures were implemented in 2020.
The event also covered the proposal of a Digital Transformation Office which will be the nerve center of the UPLB EAP.
The webinar was attended by representatives from colleges and units. Also in attendance were Vice Chancellor for Academic Affairs Jean O. Loyola, Vice Chancellor for Planning and Development Fernando O. Paras, Jr.; and Dr. Jomar F. Rabajante, dean of the Graduate School (GS), who officially closed the webinar.
The UPLB Digital Transformation team is headed by Dir. Mercado as chair and Leslie G. Bolaños, student records evaluator and quality manager of GS, as vice chair.
Its team members represent various units such as the Office of the Vice Chancellor for Research and Extension, Office of the Vice Chancellor for Administration, College of Engineering and Agro-Industrial Technology, College of Arts and Sciences, Information Technology Center, and the Office of Public Relations. (KEAraguas)