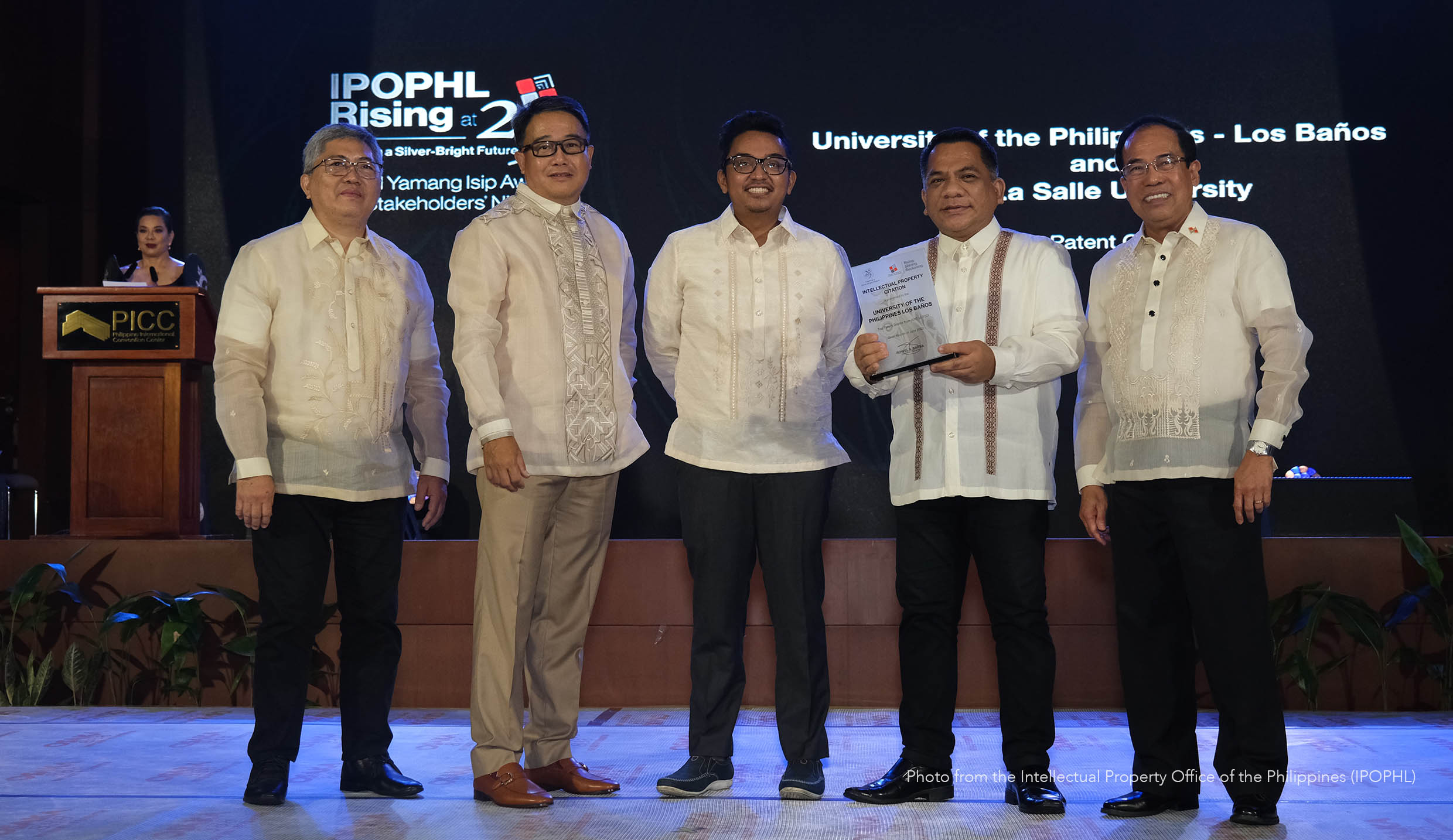 UPLB reaps two top patent awards
UPLB received two Intellectual Property Citation awards from the Intellectual Property Office of the Philippines (IPOPHL) for being a top patent filer and for having the most patent grants.
The awards were given at the 2022 Gawad Yamang Isip Awards during IPOPHL's 25th anniversary celebration on June 6 at the Philippine International Convention Center. The awarding ceremony recognized the stakeholders who have supported the development, promotion, and protection of the nation's IP.
The awards recognized UPLB for recording the most number of requests for patent grants filed from 2017 to 2021, with 43 applications and 6 granted patents.
The university also had the most number of patents filed and patent grants from 1998 to 2017 with 49 patent applications and 14 granted patents.
"These awards are a testimony of how dedicated our office is in managing and prosecuting the IP applications of the UPLB-developed technologies since we were able to successfully obtain the grant of some patents within the lower limit of the patent prosecution timeline," said Technology Transfer and Business Development Office (TTBDO) director Emil John C. Cabrera in an interview.
"These awards are also a reflection of how our University and its researchers continuously foster innovation to face the ever-changing problems in our society. As a research and development institution subsidized by taxpayers' money, it is in our mandate to come up with technologies that will be meaningful for the people," he added.
"Ownership of our IP is the leverage of the University for licensing out the technologies, which is a revenue stream that can be ultimately used for future technology development. Thus, these awards signify a sustainable innovation system in the University," Director Cabrera concluded.
Representing UPLB in the awards ceremony were Director Cabrera and Chancellor Jose V. Camacho, Jr.. (John Glen S. Sarol)