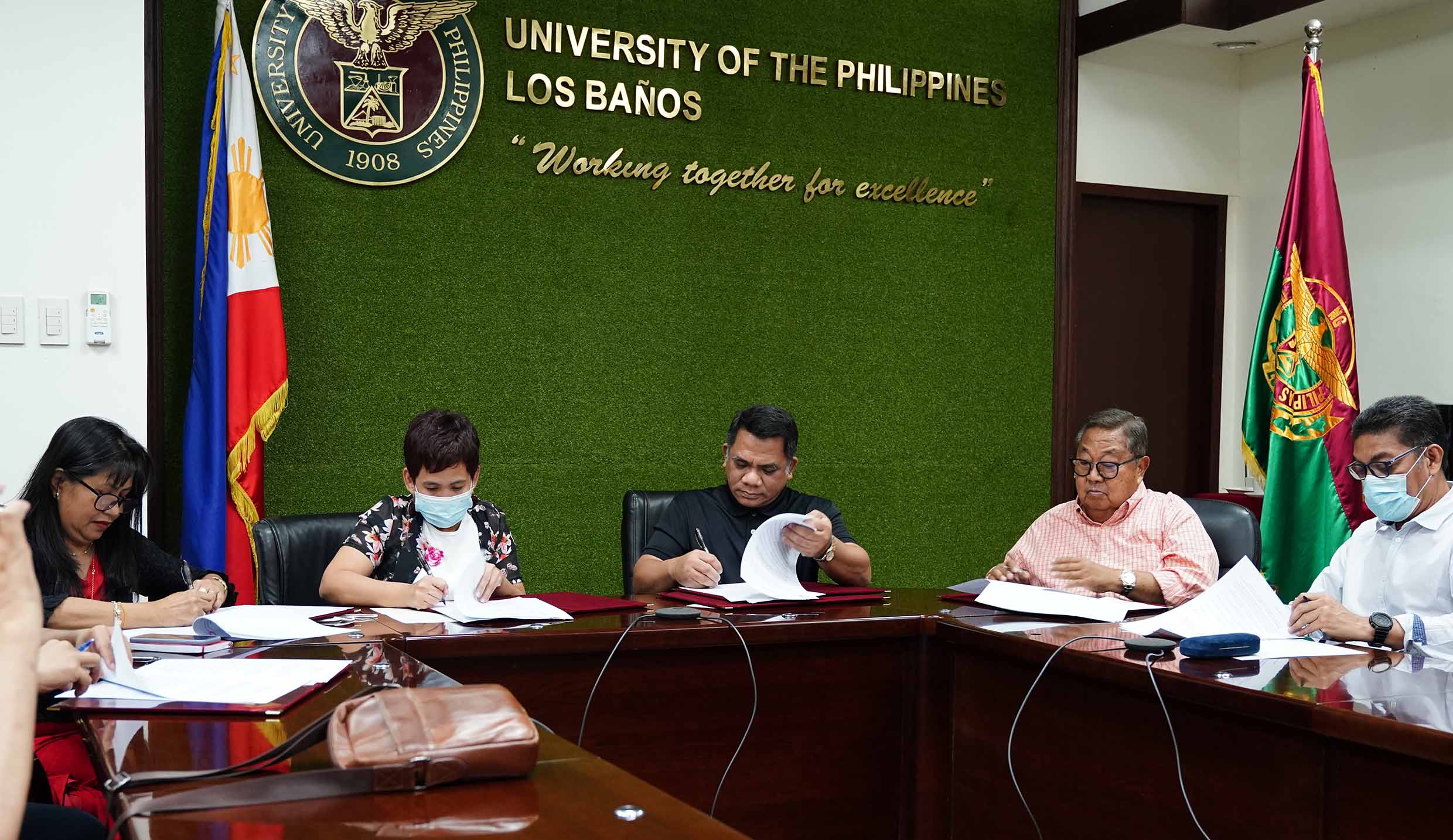 UPLB receives new scholarship fund
More UPLB students will now receive financial support for their studies through a monetary donation from one of UPLB's industry partners.
The donation amounting to more than PhP 1.5 million came from five subsidiaries of the Active Group of Companies. It was formalized with the signing of a memorandum of agreement on May 25 at the Office of the Chancellor.
Known as the Turalba Scholarship Fund, it will be supporting the living allowances, books, and graduation funds of 75 students from the College of Engineering and Agro-industrial Technology (CEAT).
In his message at the signing ceremony, Chancellor Jose V. Camacho, Jr. underscored the importance of providing financial support for students to help them finish their studies, citing the difficulties many students continue to face due to their financial limitations.
"This scholarship grant will be a precious addition to our existing efforts to expand our financial assistance program in the service of our dear students," he said.
Dr. Rosanna Marie C. Amongo, dean of CEAT, likewise expressed her gratitude to the donors and said that the scholarship would greatly benefit students of CEAT, since about 40% of them are from low-income families.
Dr. Janette Malata-Silva, vice chancellor for student affairs, added that financial problems are one of the main causes why students take a leave of absence from their studies.
Antonio A. Turalba, Sr., chair of the Turalba Foundation, Inc., thanked UPLB for the opportunity to give aid to students and expressed his hope that the donation could become a long-term partnership.
The donation was coordinated by the CEAT Alumni Association led by its president Pantaleon Ll. Tabanao through CEAT. The scholarship will be administered by the Office of the Vice Chancellor for Student Affairs through the Office of Scholarships and Grants (OSG).
The event was attended by Vice Chancellors Rolando T. Bello (administration) and Fernando O. Paras, Jr. (planning and development), and Jickerson P. Lado, OSG director. (Jessa Jael S. Arana)