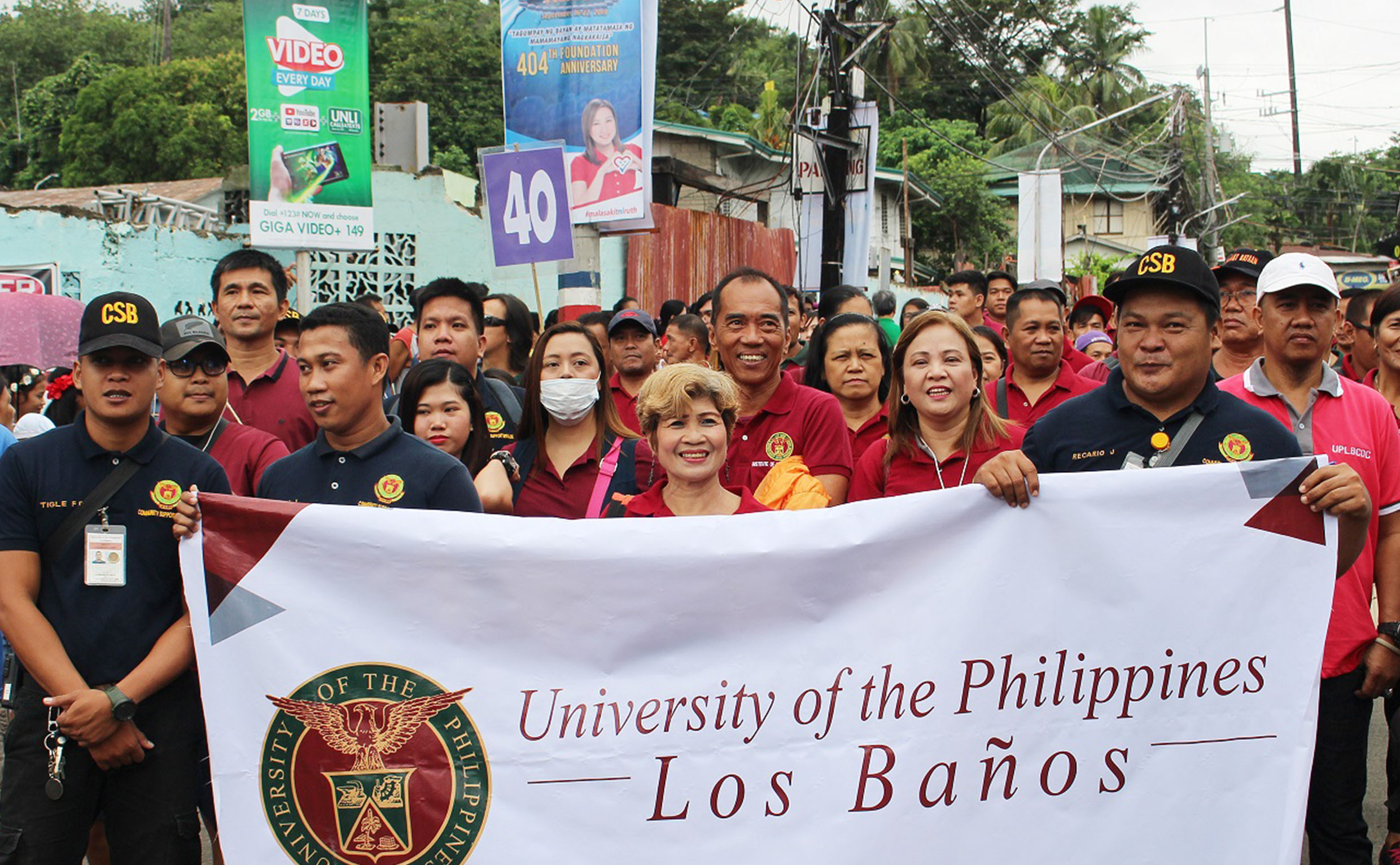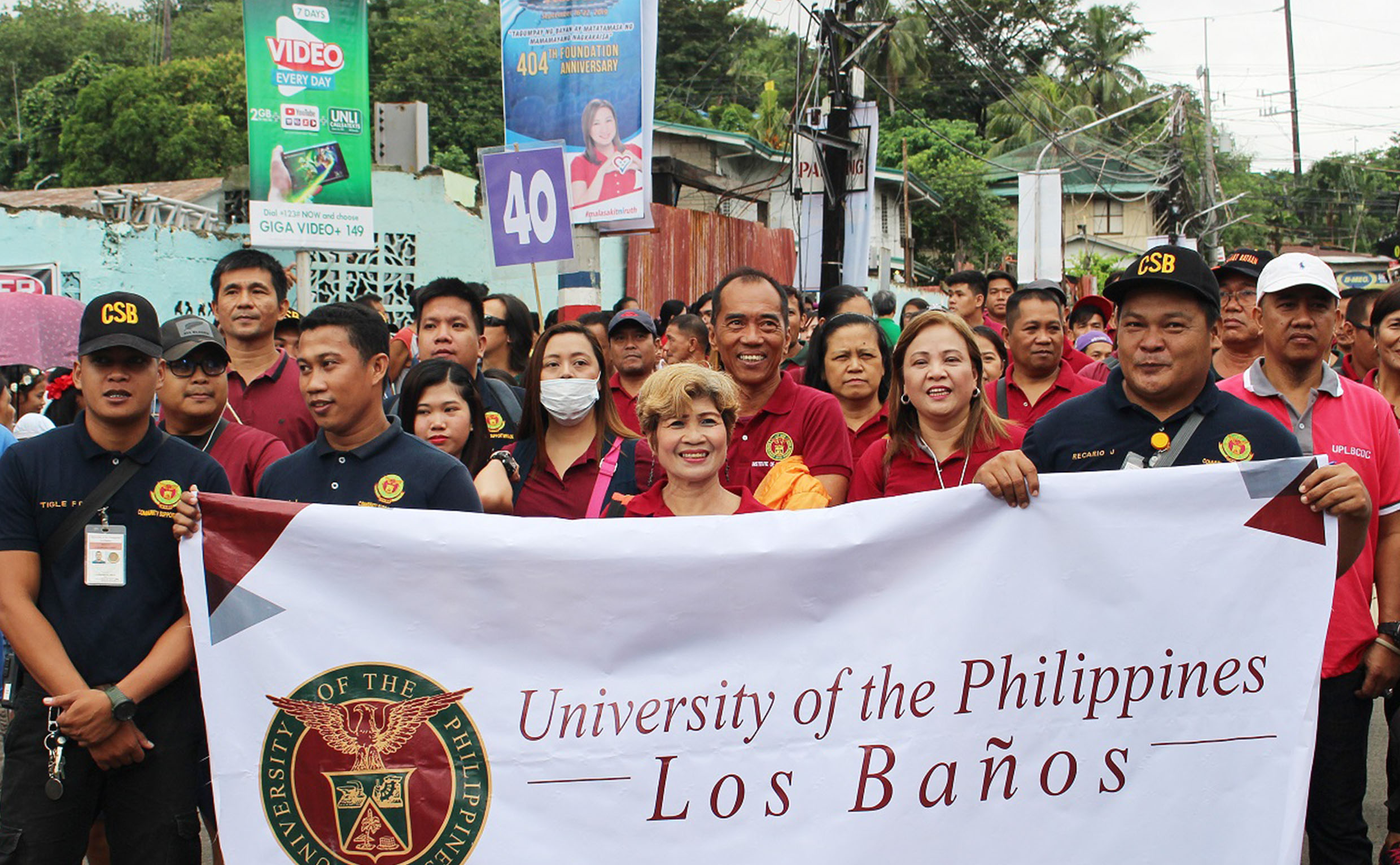 UPLB sends 200 delegates to Bañamos Civic Parade
The dreary morning weather did not dampen the jubilation of almost 200 UPLB delegates who participated in this year's Bañamos Civic Parade on Sept. 17.
The parade was part of the Municipality of Los Banos' 404th Founding Anniversary and the annual Bañamos Festival.
This year, the parade started at the Makiling Subdivision in Brgy. Anos, traversing the national highway, and culminating at Los Baños' renovated evacuation area cum multi-purpose building at General Paciano Rizal Park, near the Old Municipal Building.
Leading the UPLB contingent was Dr. Roberto G. Visco, assistant vice chancellor for community affairs.
Chancellor Fernando C. Sanchez, Jr. encouraged participation in the parade by issuing Memorandum No. 2019-084.
September 17 is a special, non-working holiday  in  Los  Baños  through  the declaration of  Republic Act  No.  11116  by  President  Rodrigo  R.  Duterte in order to commemorate the town's founding anniversary and to celebrate the Bañamos  Festival . (Miguel Victor T. Durian)