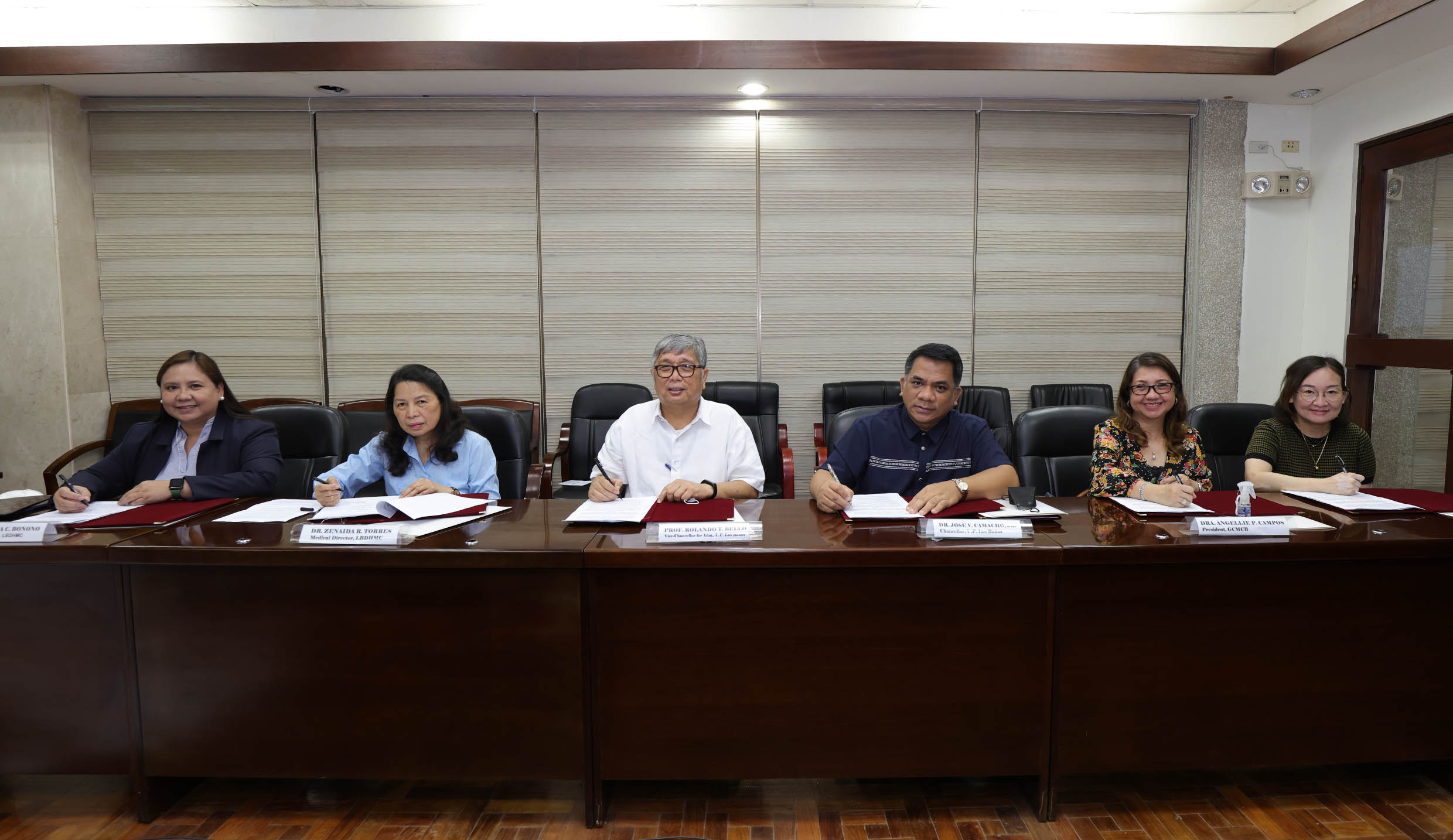 UPLB signs MOA with Los Baños hospitals to implement hospitalization program
UPLB signed Memorandums of Agreement (MOA) with the Los Baños Doctors' Hospital and Medical Center, Inc. (LBDHMCI), and the Global Care Medical Center of Bay (GCMCB), for the two hospitals to become its partners in implementing UP's Enhanced Hospitalization Program (e-HOPE) for UPLB faculty, REPS, and administrative staff.
The MOA signing was held on April 12 at the Executive Conference Room of the Office of the Chancellor.
eHOPE gives UPLB constituents access to financial assistance from UP for hospital expenses incurred during confinement, with an accumulated maximum of Php 80,000 per year.
It covers the following: medical diagnostic procedures such as ultrasound, MRI, X-ray, CT scan, biopsy, mammography, echocardiography, angiogram, blood chemistry, and other laboratory examinations; prescribed drugs and medicines in accordance with the Generics Act of 1988 (RA6675); professional fees of Philhealth-accredited physicians and specialists up to amounts based on the Relative Value Unit (RVU) set by Philhealth for specific medical cases; and expenses for room and board for the duration of the confinement.
In addition, eHOPE will also cover up to Php 10,000 for medicines needed post-confinement.
With the signing of the MOAs, eligible UPLB constituents confined in either LBDHMCI or GCMCB may avail themselves of eHOPE and do so under a "no cash-out policy".
Under this policy, the UPLB employee needs to only present their university ID and Certification on Guarantee of Payment (CGP), and UPLB will cover all fees which fall under the eHOPE coverage up to the yearly maximum.
Chancellor Jose V. Camacho Jr. and Vice Chancellor for Administration Rolando T. Bello represented UPLB for the MOA signing ceremony while Dr. Zenaida R. Torres and Lodivina C. Bonono represented LBDHMCI as its medical director and business manager, respectively. GCMCB was represented by its president Dr. Angellie P. Campos alongside Dr. Julie Pua-Ferraz, one of GCMCB's medical doctors.
Also present during the ceremony were Dr. Jessie F. Walde, director of the University Health Service, and representatives from the All UP Workers Union, All UP Academic Employees Union, and the UPLB finance offices.
Chancellor Camacho noted that these MOAs are critical for the healthcare and peace of mind of UPLB's most important asset—its human resources—and are therefore integral for fulfilling the UPLB future-proofing agenda.
Vice Chancellor Bello also revealed at the ceremony that aside from LBDHMCI and GCMCB, UPLB was also partnering with Healthserv and San Pablo Medical, and were also pursuing similar partnerships with hospitals in Calamba and Sta. Cruz, and Sto. Tomas and Tanauan in Batangas. (Albert Geoffred B. Peralta)