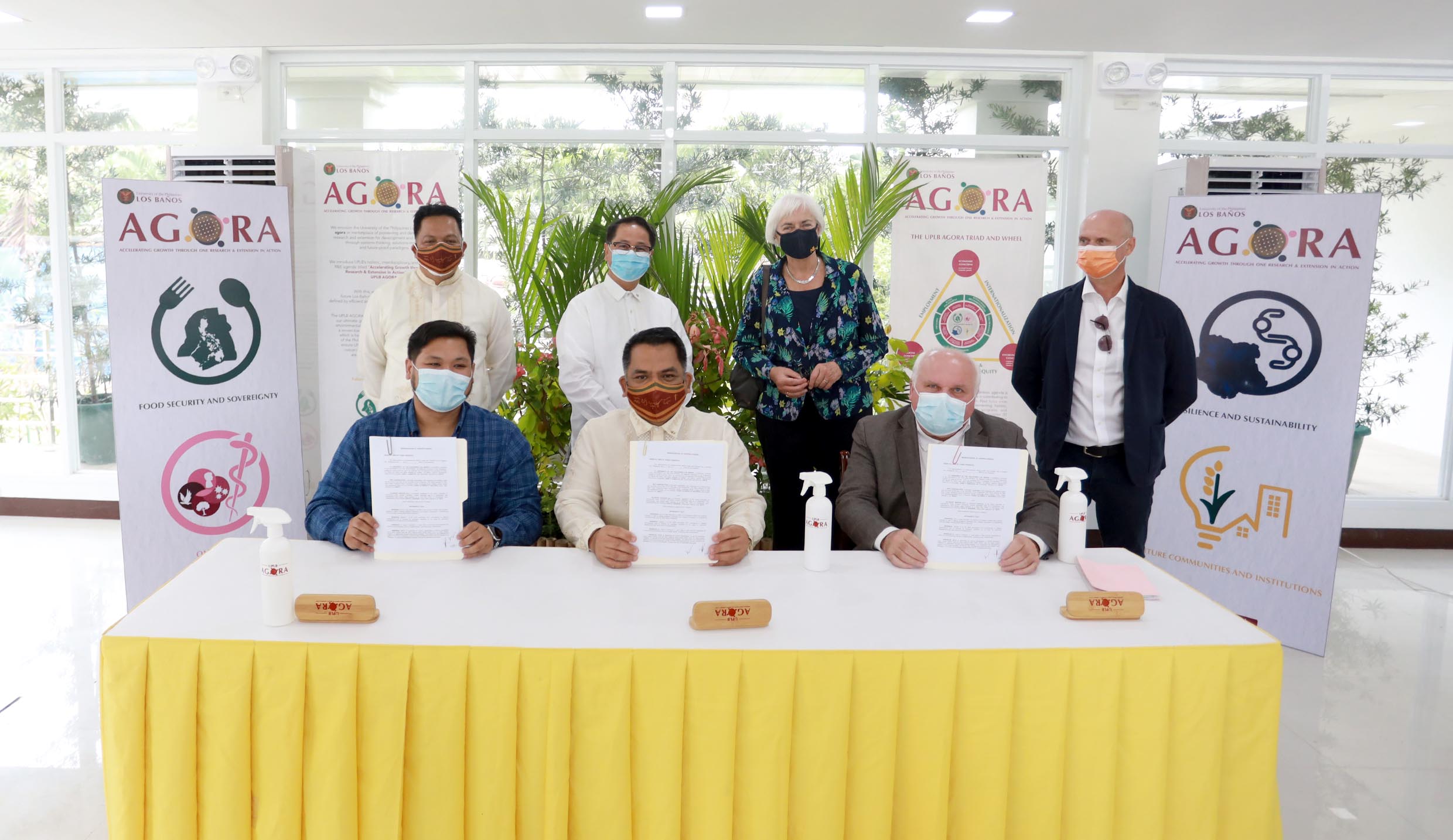 UPLB signs MOU for micro-hydro power plant
UPLB has signed a Memorandum of Understanding with BPE Corporation (BPEC) and Hydro B.V. (BCH) to develop a demonstration model of a micro hydro power plant at the Laguna-Quezon Land Grant (LQLG).
"The projects aims to investigate the effects of using an integrated micro-hydro solution to energize remote agricultural areas around the Philippines. By utilizing BCH's modular turbine solution, UPLB can provide indigenous generation to complement its intention to improve their facility's operations without the need of any major capital expenditures," said BPEC Managing Director Jesus Francisco Gabriel T. Delgado.
The demonstration model also aims to improve value chains such as water supply, irrigation, or agriculture through post-harvest facilities.
"The proprietary hydro turbine of BCH has an efficiency for power generation with very low operational requirements. It can run with a head of 3.25m and a flow rate of 4.38m3 per second, yet possessing a rated capacity of 55 kilowatts. Its plug-and-play design allows for it to be integrated in various ways, even in already existing structures," Delgado added.
The project obtained the support of the Dutch Embassy, the Netherlands Development Finance Company (FMO) Development Bank, and the Climate Fund Managers, to pursue demonstration projects that can be replicated nationwide.
The event was held after the opening of the Accelerating Growth through One Research and Extension in Action (AGORA) Hub Exhibit during the 113th UPLB Foundation Day on March 4 at the TechnoHub/One-Stop Shop.
Present as signatories were Chancellor Jose V. Camacho, Jr., Delgado, and BCH Chairman Duco Wansink. Vice Chancellor for Planning and Development Fernando O. Paras, Jr. was also present as witness to the signing.
Also present were Her Excellency Saskia de Lang, ambassador of the Kingdom of the Netherlands to the Philippines and UP President Danilo L. Concepcion.
BPEC is a leading company in developing renewable energy projects in the Philippines and is one of FMO's accredited developers to integrate BCH's innovative turbines. BCH is a Dutch company that focuses on turbine technology and is aiming to improve water use in the Philippines. (John Glen S. Sarol)