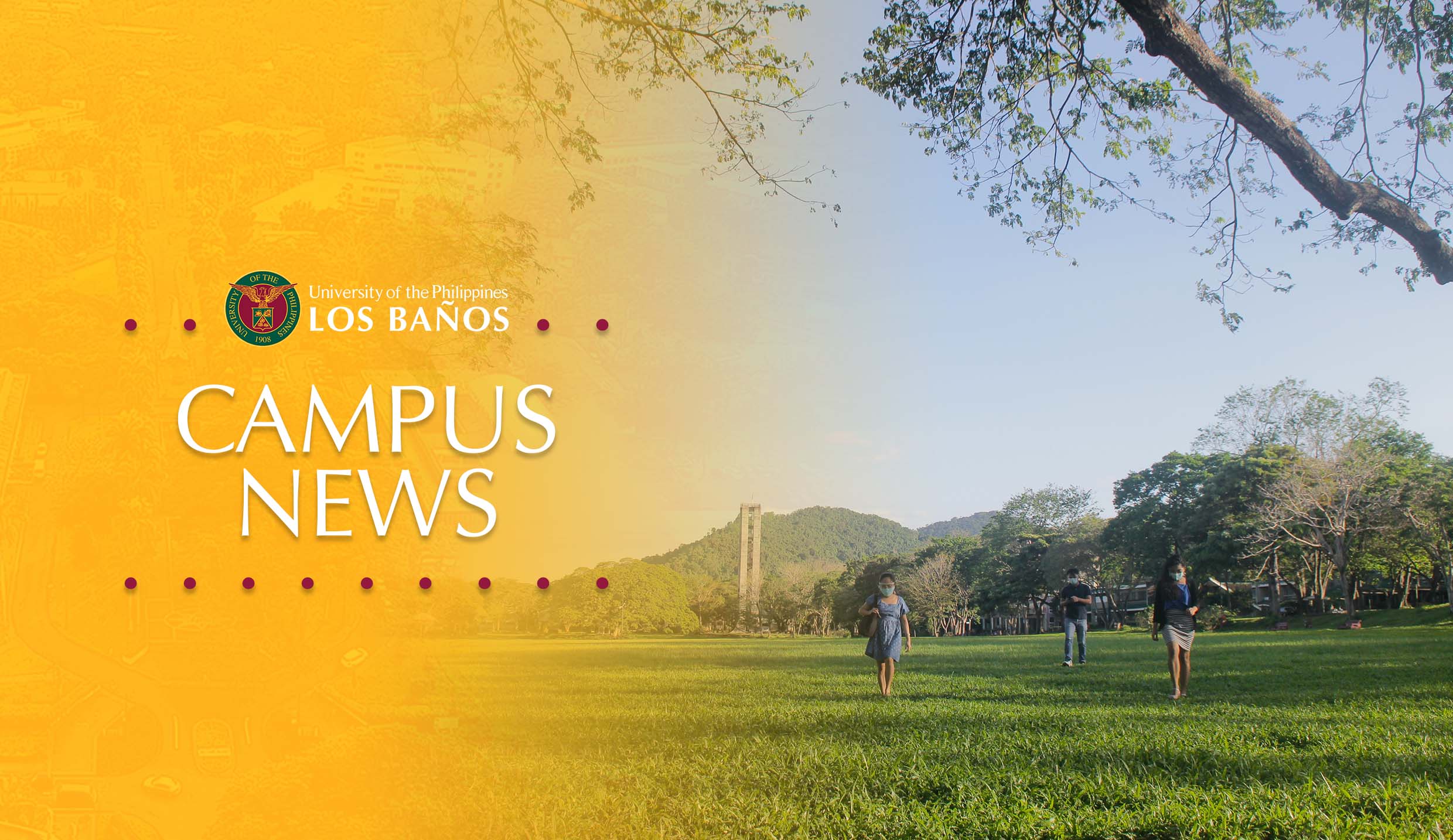 UPLB signs MOUs with five private HEIs
UPLB has a new set of higher education institution (HEI) partners – this time, five private HEIs that are based in Luzon – further expanding its network of partner local universities and colleges.
These five HEIs – St. Scholastica's College (SSC), Manila; Northwestern University (NWU), Laoag City; Saint Tonis College, Inc. (STCI), Tabuk, Kalinga; Wesleyan University-Philippines (WU-P), Cabanatuan City; and Mater Dei Academy of Sta. Maria, Bulacan, Inc. (MDA) – signed their respective Memorandum of Understanding (MOU) with UPLB on Aug. 27 via video conferencing.
This is the first batch of private HEIs that inked a partnership with UPLB since the Office for Institutional Development in Higher Education (OIDHE), the office that coordinates these collaborative engagements, was established in September 2020.
Their respective MOUs with UPLB signify their upcoming academic and educational cooperation with the university in terms of curriculum development, faculty development, and research collaboration, and for some of them, exchange of academic information and materials and public service activities.
"Our new partner HEIs have already started nurturing their plans with UPLB in different fields and activities, such as in agribusiness, sustainable agriculture, social sciences, local history, and graduate education and scholarship," said Chancellor Jose V. Camacho, Jr.
"I look forward to the actual realization of all these plans, and to the unfolding of new ideas that will be mutually beneficial to us," Chancellor Camacho continued.
In their messages, the presidents of the five HEIs expressed their gratitude to UPLB and their eagerness to conduct the activities planned under the new partnership.
"We look forward to the activities that will bear fruit from this MOU, and I'm sure that we will find this partnership two-fold as we continue to discover the new normal," said Atty. Ferdinand Nicolas, president of NWU, who also expressed his interest to forge partnership with fellow HEIs represented in the MOU signing.
For his part, Bishop Elorde Sambat, president of STCI, thanked UPLB for considering them as a partner, despite being "a small college in a far-flung area of indigenous people in the north."
"Despite the gap and the spectrum of academic excellence, STCI can have the same access at par with the bigger colleges and universities in this field of endeavor," Bishop Sambat noted.
Atty. Manuel Huberto Gaite, president of MDA, expressed hopes that their collaboration with UPLB will develop a new breed of agricultural entrepreneurs who will prioritize sustainability and community development.
Sr. M Christine Pinto, president of SSC, identified gender mainstreaming as among their point of collaboration with UPLB; while Judge Benjamin Turgano, president of WU-P, looked said that he looks forward to the establishment of the Center for Nueva Ecija Studies with help from UPLB.
The vice presidents, deans, directors, and other officials of the five HEIs joined the virtual ceremony. Their counterparts in UPLB also took part in the activity, with some of them serving as UPLB's witnesses in the execution of the legal instrument.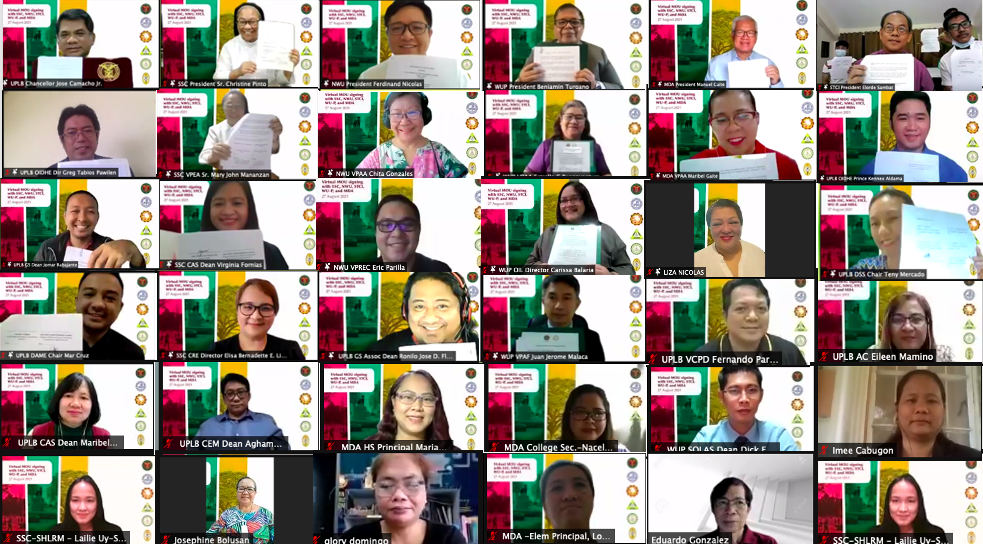 Since January 2021, UPLB has already signed 14 MOUs with public and private HEIs.
Joining these five private HEIs are Polytechnic University of the Philippines, Pampanga State Agricultural University, Visayas State University, Central Mindanao University, Central Bicol State University of Agriculture, Pangasinan State University, University of Eastern Pangasinan, Tarlac Agricultural University, and Sulu State College. (Mark Jayson E. Gloria)