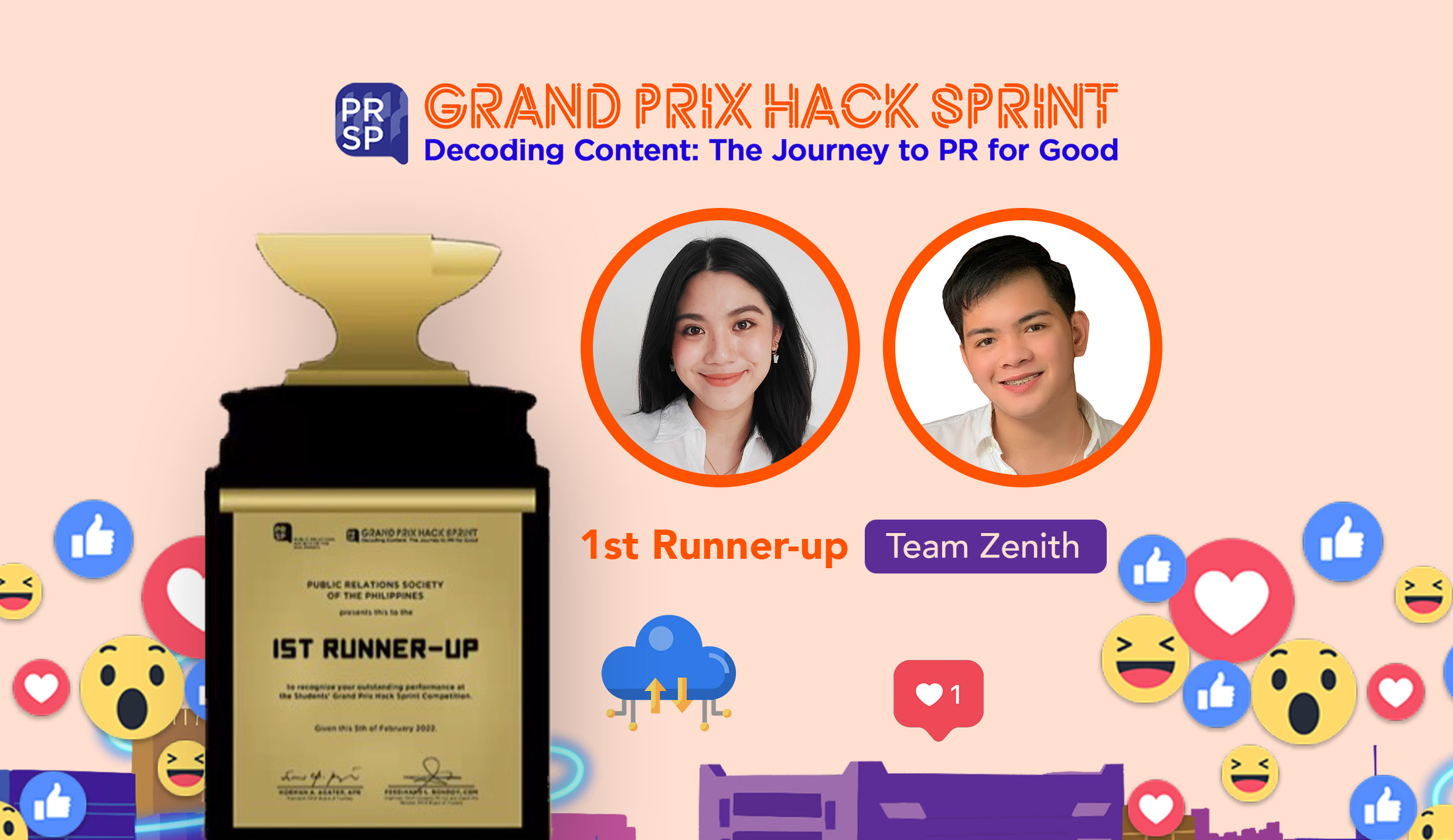 UPLB students win in PR Congress contest
Three students taking the Bachelor of Arts in Communication Arts at UPLB emerged first runner-up in the Students' Grand Prix Hack Sprint at the Students' PR Congress. They are Jamie Nicole Millan, Lydel Louiegee Nocom, and Maria Andrea Melosantos.
The contest winners went through a 3-phase selection process.
Phase 1 was the nationwide selection, where the teams composed of three students each were selected and required to submit a position paper about "The Great Resignation," a topic provided by Jobstreet Philippines, the platinum sponsor for the students' grand prix.
The top 20 finalists moved on to Phase 2, the hack sprint phase, where they were given 24 hours and a maximum of 10 slides to develop and present their public relations plans.
Nocom and Melosantos had to proceed without Millan in Phase 2 because of a medical emergency.
The top five teams proceeded to Phase 3 or the pitch proper, which was the final round of the competition.
The teams presented their plans to a selected jury from the Students' PR Congress platinum sponsor, members of the Public Relations Society of the Philippines (PRSP), and professionals from PR-related industries.
Faculty members from the Department of Humanities at the College of Arts and Sciences served as the team's coaches, with Anna Balmonte-Dolores as head and Elizabeth Segura-Krueger, Cheeno Marlo Sayuno, and Michelle Sto. Tomas as members.
The Students' Grand Prix Hack Sprint was organized by the PRSP, the country's premier organization for public relations professionals. Their members are composed of practitioners who represent business and industry, government, non-profit organizations, hospitals, schools, hotels and professional services, among others.
PRSP is a non-stock, non-profit organization established on Feb. 19, 1957 by leading PR practitioners in the country. (JPA Aquino)