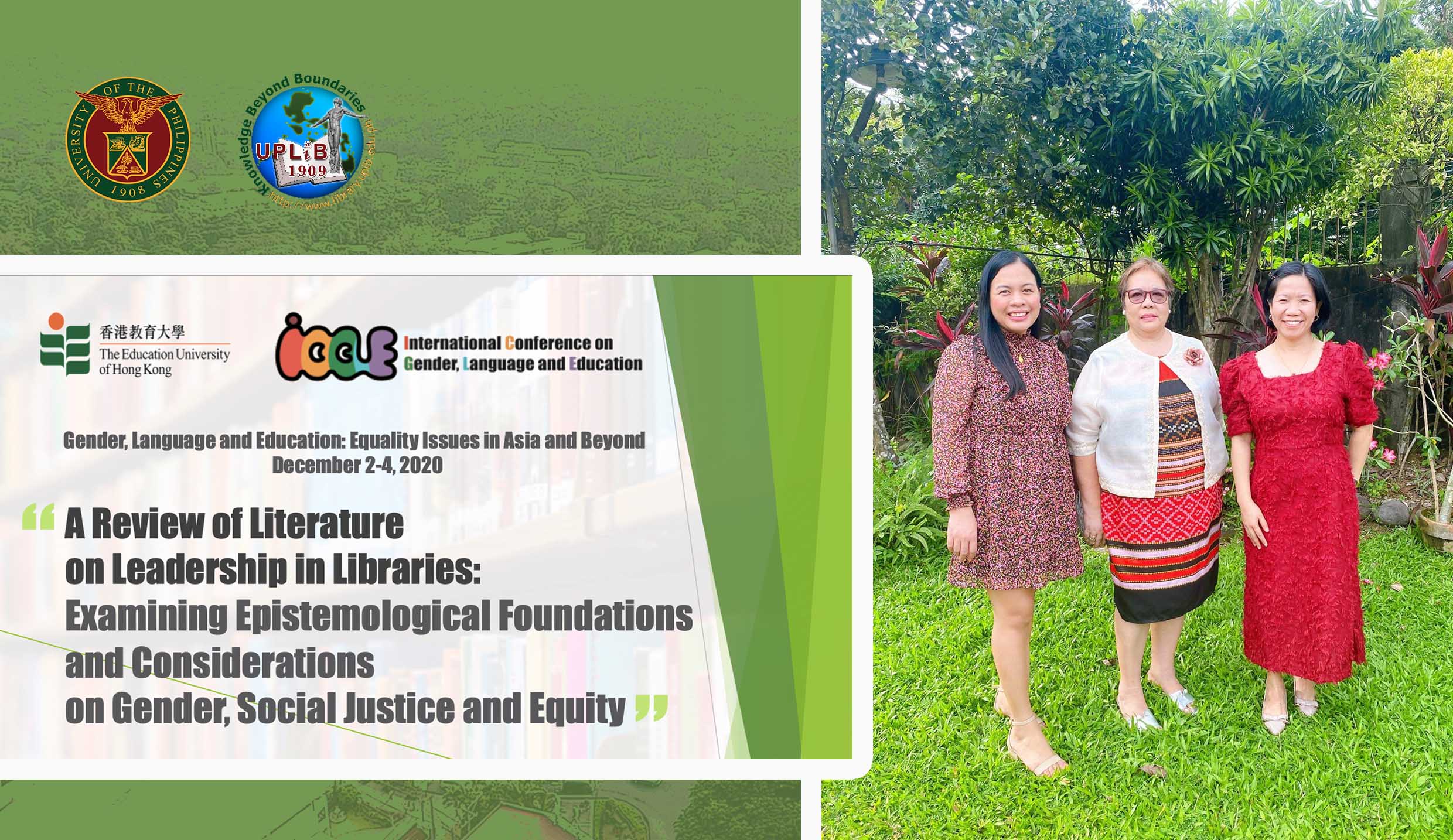 UPLB team takes part in international gender conference
Amidst the COVID-19 pandemic, UPLB delegates took part in activities and presented their paper at the 1st International Conference on Gender, Language and Education (ICGLE) spearheaded by The Education University of Hong Kong on Dec. 2-4, 2020.
With the theme "Gender, Language, and Education: Equality and Diversity Issues in Asia and Beyond," the conference sought to bring together academicians, researchers, leaders, and policymakers worldwide to take a closer look at equality and diversity in language and education "through a gendered lens."
With gender inequalities continuously being the subject of heated argument around the world, the ICGLE endeavored to promote avenues for ongoing communication and collaboration toward addressing the issues, particularly in the Asian context.
Keynote speeches were delivered by the following notable personalities: Ms. Zuriel Oduwole, American education advocate and filmmaker; Dr. Jane Sunderland, honorary reader in Gender and Discourse at the Department of Linguistics and English Language at Lancaster University, United Kingdom; and Theresa Der-Lan Yeh, professor of Foreign Languages and Literatures and research fellow of the Women's and Gender Studies at the National Taiwan University.
The presenters, all active members of the UPLB Gender Center-Gender and Development Technical Working Group, are Dr. Mary Ann Ingua as head, with Emelyn Espiritu and Angeline Bueno as co-presenters.
They presented the paper entitled, "A Review of Literature on Leadership in Libraries: Examining Epistemological Foundations and Considerations on Gender, Social Justice, and Equity."
The study reviewed leadership within the context of an academic library and examined the epistemological assumptions embedded in the literature focusing on gender, social justice, and equity.