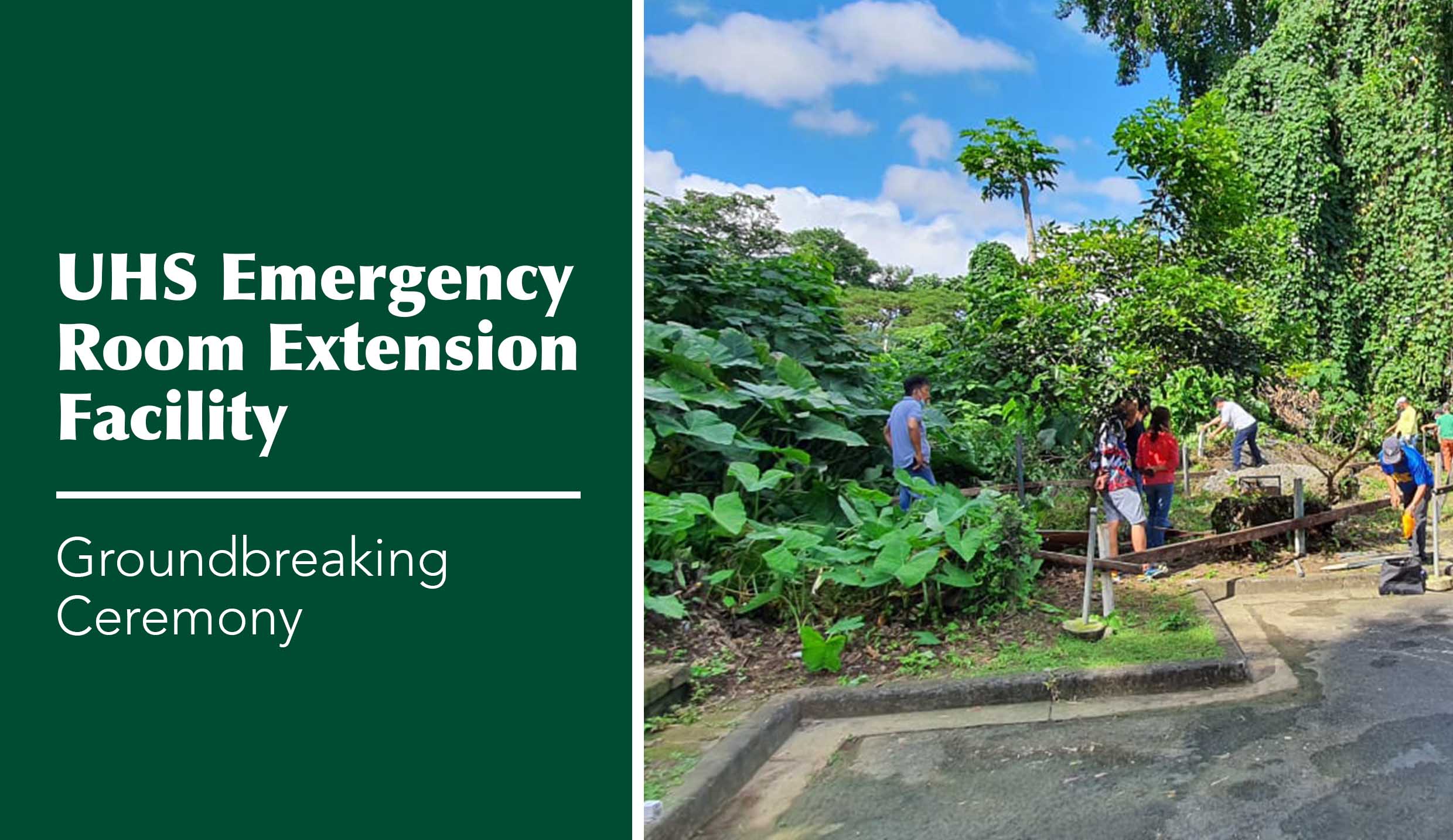 UPLB to break ground for UHS Emergency Room Extension project
UPLB is going to hold a groundbreaking ceremony for the University Health Service -Emergency Room Extension (UHS-ER) Facility at 9 am on Jan. 6.
The project is a product of a collaboration between the UP Medical Alumni Society in America (UPMASA) and the UPLB Class of 1971 Legacy Project with the help of the UPLB Alumni Association (UPLBAA).
It will be recalled that the UPLB Class of 1971, represented by its president, Dr. Rosalina M. Lapitan, and UPMASA, represented by Dr. Arelyne Pacho-Ramos and its treasurer, Dr. Glenn Batillier, signed a deed of donation amounting to Php 870,000 on Oct. 12, 2021.
The donation was made through UPLBAA, represented by its president, Mauro W. Barradas.
The signing of the deed of donation was carried out by virtual conferencing to enable the UP MASA members to attend.
The virtual signing ceremony was witnessed by Chancellor Jose V. Camacho, Jr., Vice Chancellor for Community Affairs Roberto P. Cereno, UHS Medical Director Jessie Imelda Foronda-Walde, and Dr. Cristino M. Collado, UPLBAA vice president.
Members of Class 1971 who are US-based have also been sending equipment and supplies for the UHS in anticipation of progress made on the UHS-ER project.
More resources are being raised by Class of 1971 members to furnish the UHS-ER, as well as to enable the UHS to offer services to indigent townspeople of Los Baños. (Kyle Ramiel Dalangin)