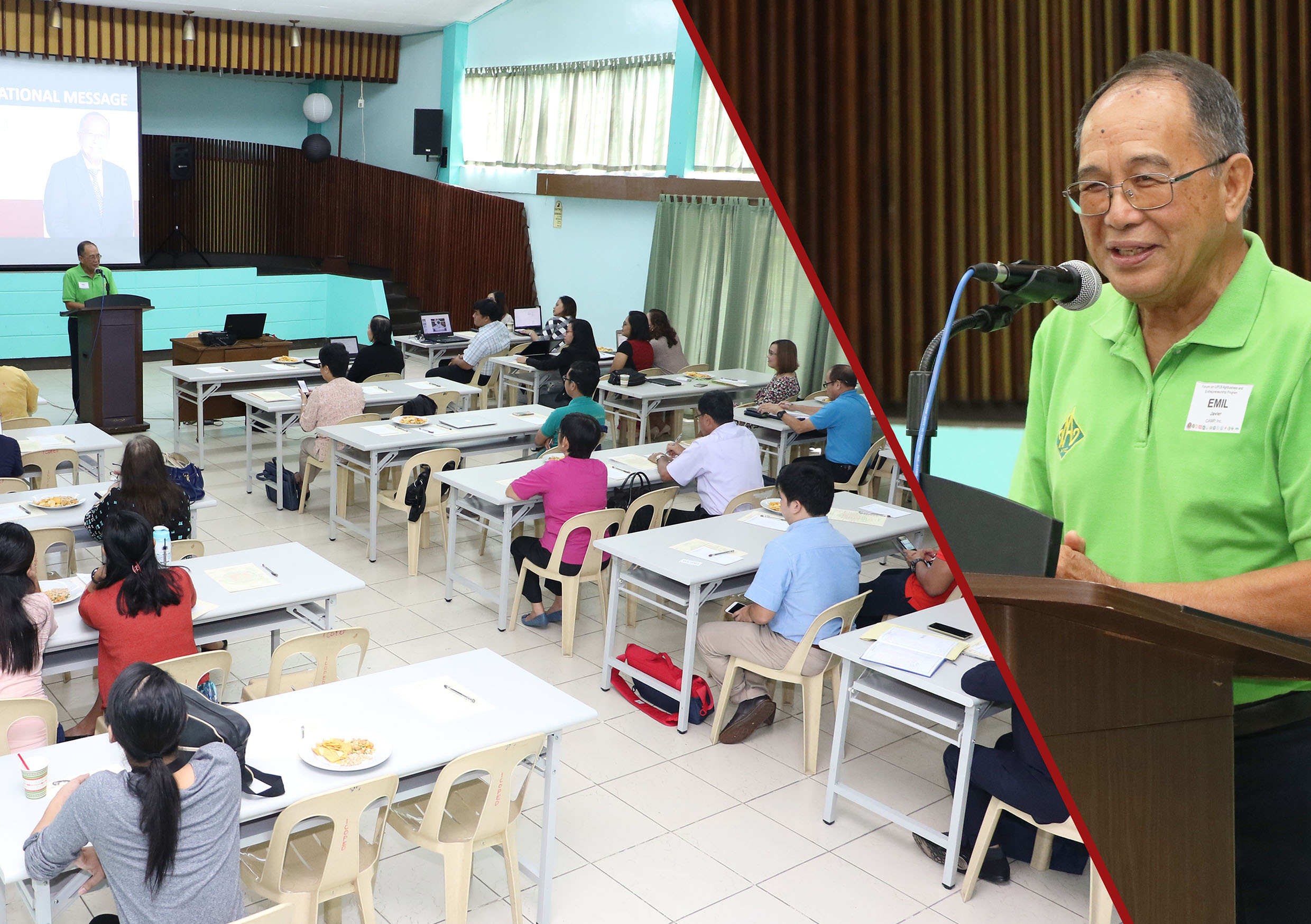 UPLB to integrate agribiz, entrepreneurship in programs
From now on, agribusiness and entrepreneurship shall become everybody's business in UPLB.
As part of UPLB's continuing paradigm shift from primary agriculture to value chain perspective, heads and representatives of colleges and units gathered at the "Forum on UPLB Agribusiness and Entrepreneurship Program" to unify their agribusiness- and entrepreneurship-related initiatives, be it in teaching, research, and public service.
With them was Dr. Emil Q. Javier, chair of the Coalition for Agriculture Modernization in the Philippines, Inc. and former UP president who gave the inspirational message.
"We really have to revisit our mindset of preoccupation with primary agriculture and the sciences," Dr. Javier said.
"I'm not saying that was wrong. We still need to do all that because we have the history, tradition, and the national advantage in those areas. But we have to wake up and realize that the rest of the value chain is where the money is made, and therefore we have to reorient the whole university," he explained.
Dr. Javier noted that the food and beverage industry, including its support services, has a bigger share in the country's Gross Domestic Product at 27%, compared to primary agriculture at 10-11%.
Dr. Serlie Barroga-Jamias, vice chancellor for community affairs, who read the message of Chancellor Fernando C. Sanchez, Jr., called for an inclusive and integrative UPLB-wide agribusiness program.
"It is our responsibility to ensure that agribusiness will continue to flourish in our country, especially that a great majority of our population is heavily reliant on the agriculture industry,"Dr. Barroga-Jamias said.
During the forum, colleges and units presented their top three agribusiness and entrepreneurship-related programs.
Dr. Dinah Pura T. Depositario, professor at the Department of Agribusiness Management and Entrepreneurship of the College of Economics and Management (CEM-DAME), suggested ways to collaborate and tie up related academic, research and extension programs.
These programs focus on agri-biotech products, technology commercialization, urban agriculture, social network analysis, and social enterprises, among others.
Dr. Isabelita M. Pabuayon, dean of CEM, articulated the plan to propose the creation of the Unified UPLB Agribusiness and Entrepreneurship Program.
The Program's five pillars will be: (a) enhancing UPLB's entrepreneurial ecosystems for sustainable income-generating projects; (b) research and development on innovative and inclusive agribusiness; (c) building capacities of farmers and MSMEs towards an inclusive agribusiness value chain; (d) academe-private sector engagement for collaborative learning activities in agribusiness; and (e) trade and policy support for agribusiness.
"Let us think about what our impact would be to the country and to the farmers," Dr. Pabuayon said, as she underscored the role of addressing the value chain in improving the income of the agriculture sector.
Present during the event were Glenn N. Baticados, director of the Technology Transfer and Business Development Office, and Dr. Cesar B. Quicoy, director of the Business Affairs Office.
They presented ways on how their offices can help the colleges in relevant activities, such as managing business start-ups and income-generating projects. (Mark Jayson E. Gloria)