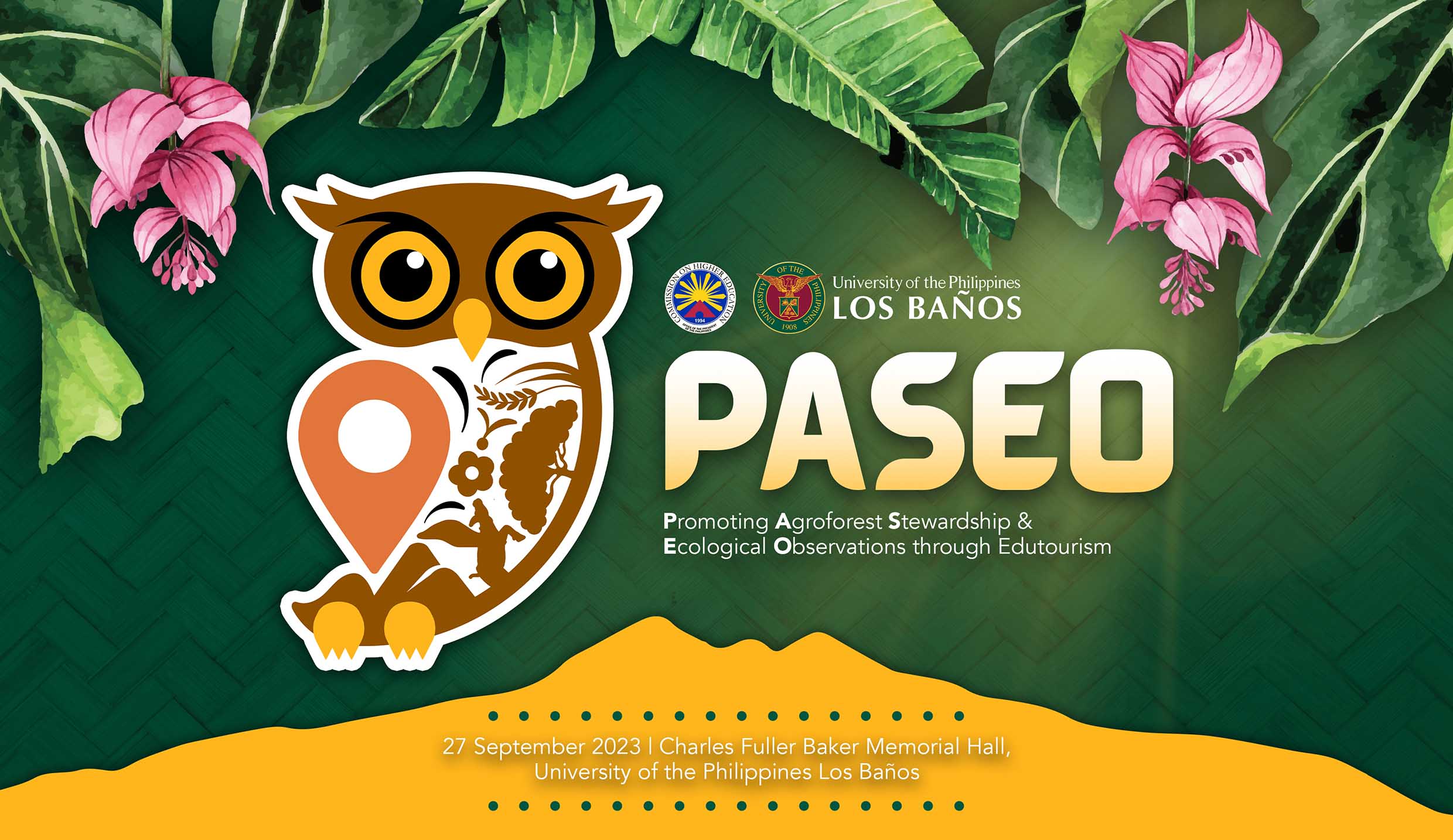 UPLB to launch CHED-funded PASEO edutourism program
UPLB is set to launch the project "Promoting Agroforest Stewardship & Ecological Observations (PASEO) through Edutourism" on Sept. 27 at the Charles Fuller Baker Memorial Hall.
This visionary initiative, funded by the Commission on Higher Education (CHED) through the StudyPH Program, aims to elevate UPLB's status as a premier edutourism destination in the Philippines.
The launch, to be held at 1:30 pm-3:30 pm at the Charles Fuller Baker Hall, UPLB, will have
Hon. J. Prospero De Vera, chairperson of the Commission on Higher Education, as keynote speaker.
It will also be graced by Secretary of Tourism Christina Garcia Frasco and Chief Operating Officer Mark T. Lapid of the DOT-Tourism Infrastructure and Enterprise Zone Authority.
With its foundation in sustainable agroforest stewardship and ecological observations, PASEO is expected to revolutionize the edutourism landscape by seamlessly integrating education and tourism.
PASEO's educational tours showcase four themes, namely: biodiversity and forestry, agriculture and science, technopreneurship, and culture and arts.
The Biodiversity and Forestry PASEO covers experiential tours and nature-based activities aimed at exploring biodiversity at the Mt. Makiling Forest Reserve, which was declared the 33rd ASEAN Heritage Park for its outstanding wilderness and an important conservation area.
The Agriculture and Science PASEO takes one on a tour around UPLB–the seat of the scientific study of agriculture in the Philippines–to institutions and technological innovations that have contributed in great measure to agriculture and food production in the country.
Technopreneurship PASEO showcases technologies and products generated by UPLB through research that are in various stages of technology transfer and commercialization.
Finally, Culture and Arts PASEO takes one around places, spaces, and landmarks that tell of UPLB's storied past as a site of a daring raid to liberate interned Allied prisoners of World War II and as an academic institution for the teaching of agriculture and forestry.
PASEO aims to improve tourism-related products and services and provide high-quality experience, empower local communities through economic opportunities and environmental responsibility, and eventually assist other higher education institutions in developing similar edutourism programs.
UPLB PASEO is one of the core community programs headed by the Office of the Vice Chancellor for Community Affairs.
Aligned with our commitment to: