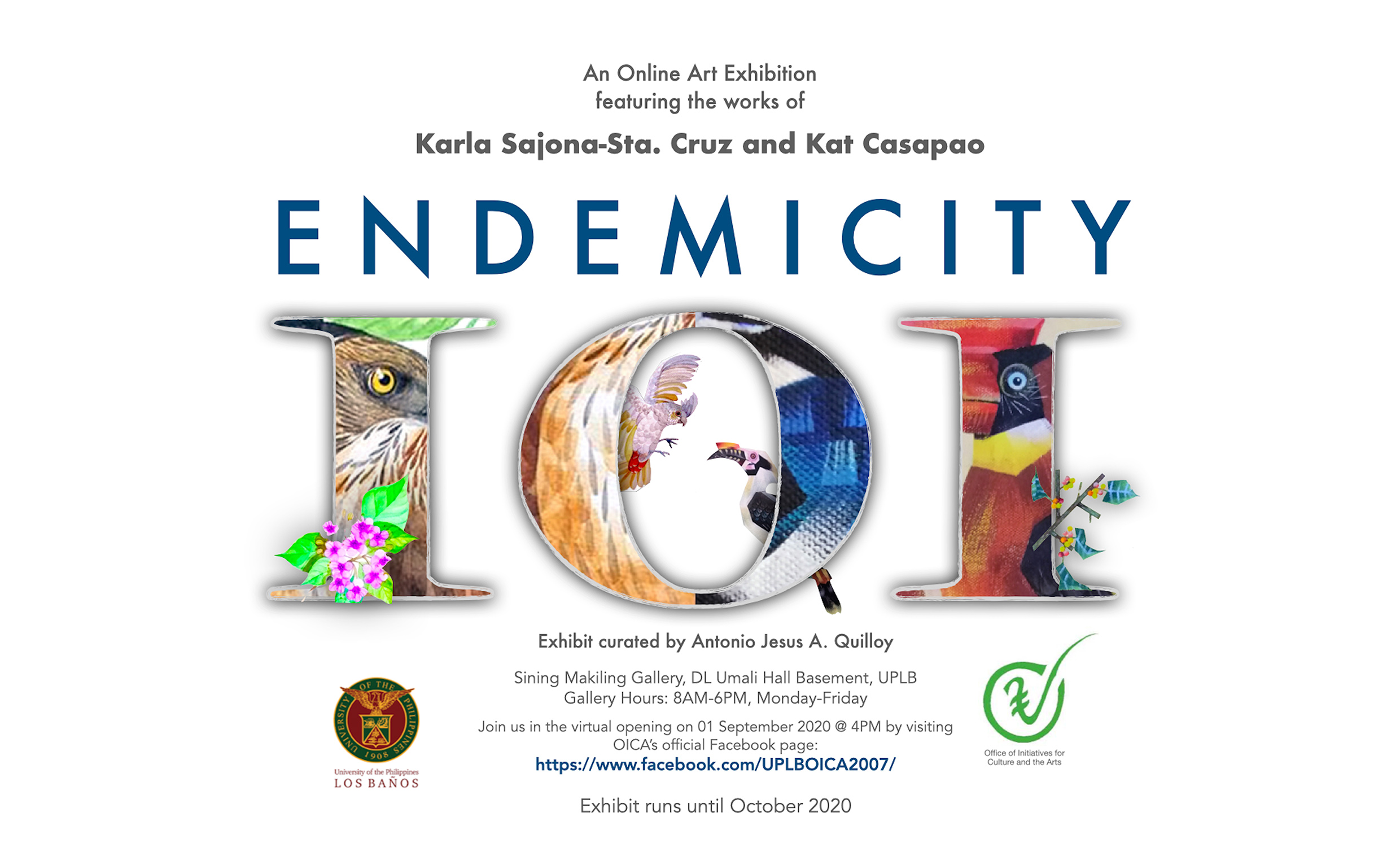 UPLB to mount first online art exhibit
Everything, including the arts scene, is trying to establish presence on virtual space in this time of the new normal.
In UPLB, the Office for Initiatives in Culture and the Arts (OICA) will open its first ever online art exhibit entitled "Endemicity 101" featuring the works of Filipina artists Kat Casapao and Karla Sajona-Sta. Cruz.
This exhibit aims to help increase public awareness and inspire action on the possible risks of natural resources being endangered.
The subjects of the artworks will focus on the hallmarks of biodiversity, such as birds, plants, trees, and flowers that are distinct to various regions in the country.
The works of Casapao and Sajona-Sta. Cruz, rendered in various shades of acrylic and watercolor, will serve as a reminder of the rich diversity of the country's flora and fauna that has been threatened by natural and anthropogenic forces.
Dr. Antonio Jesus A. Quilloy, UPLB's 2019 Outstanding Artist and an associate professor at the College of Economics and Management, curated the art exhibition that may be viewed on the UPLB OICA's Official Facebook Page.
The actual exhibit is housed at the Sining Makiling Gallery at the DL Umali Hall, UPLB. (KEAraguas, with reports from OICA)