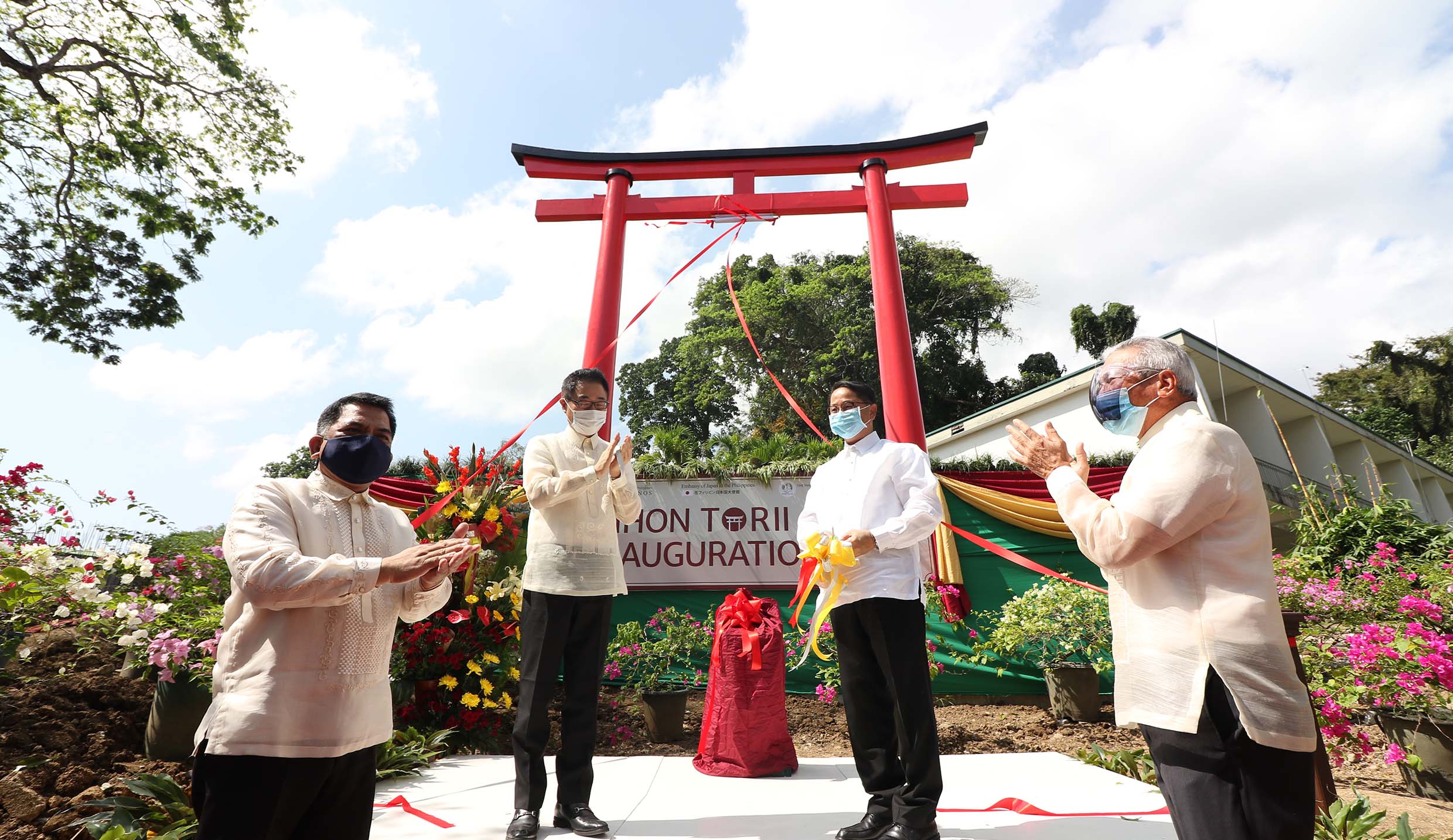 UPLB unveils Nihon Koen and Torii
His Excellency Koshikawa Kazuhiko, ambassador of Japan to the Philippines, unveiled the Nihon Koen and Torii on March 6 in UPLB. In his speech, the ambassador thanked UPLB, Chancellor Jose V. Camacho Jr., and the Philippine Association of Japanese Government Scholars, Inc. (PHILAJAMES) for making the event a reality.
He also mentioned that he is very glad to be with individuals who keep Japan-Philippine relationship strong. He also emphasized that this year, 2021, Japan and the Philippines are celebrating 56 years of friendship and 10 years of strategic partnership.
UP President Danilo L. Concepcion said that the occasion strengthens our solidarity and bayanihan for our shared goal of overcoming the challenges brought about by the COVID-19 pandemic so that we can continue to build a better future for humanity. "I know the meaning of Torii is a gate, but we are not only establishing a gate but we are actually building a bridge, a bridge that will link and unite people of the Philippines, students and scholars of UPLB with the people of Japan and the Japanese scholars and universities." he added.
According to Chancellor Jose V. Camacho Jr., the unveiling of the Torii, is a testimony to the dynamic Philippine-Japan relations. He also shared to the ambassador that UPLB is hosting the Nagoya University Asian Satellite Campus, which is now in its 6th year. This was launched to further the academic relationship between the Philippines and Japan, and to this date it has produced 15 PhD graduates.
The event was attended by UP System and UPLB officials, and members of PHILAJAMES Southern Luzon, Inc. (JAAquino)