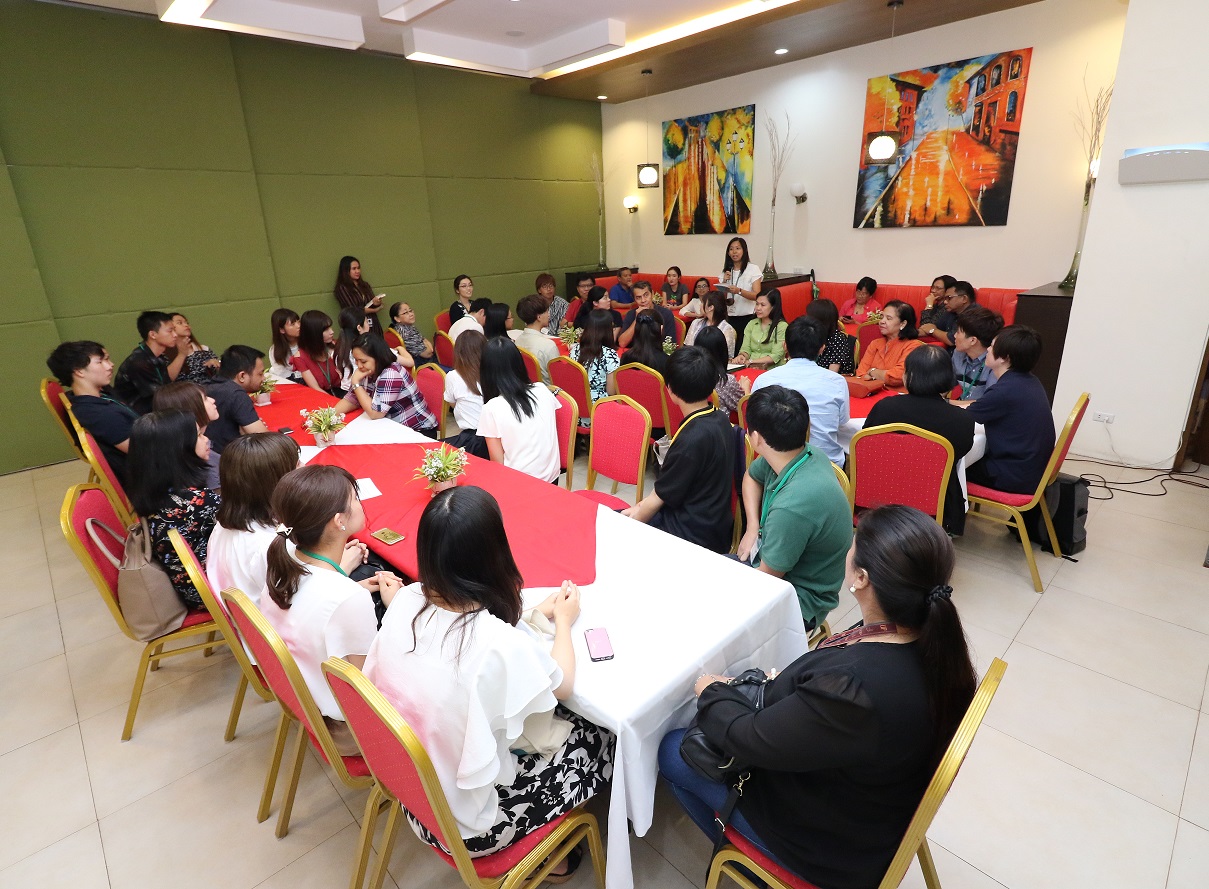 UPLB welcomes bio-biz practice students from Tokyo
Twenty-four students from the Tokyo University of Agriculture (Tokyo NODAI) will be in the country from Aug. 22 to Sept. 3 for their Philippine Field Practice Program.
Held twice a year since 1999, the Department of Agribusiness Management and Entrepreneurship (DAME) has been organizing this activity for Tokyo NODAI's BS International Bio-business sophomore students.
Bio-business is the counterpart of UPLB's agribusiness management program.
Prior to embarking on study tours in an organic farm, ornamental plantation, agro-industrial corporations, and learning institutions in CALABARZON, this year's participants were welcomed to the University at a dinner on Aug. 23 at L'Amore Buffet and Banquets, Los Baños.
Chancellor Fernando C. Sanchez, Jr., in his message read by Dr. Jose V. Camacho, Jr., dean of the Graduate School, emphasized the value of agribusiness as an academic discipline and its role in the domestic economy and international trade.
"After seeing and experiencing how bio-business is actually practiced in the Philippines, I hope that you will also develop an even broader appreciation for your chosen field of specialization — its role and relevance to the Philippines and Japan, in Asia, and in the rest of the world," Dr. Camacho said.
Dr. Camacho also encouraged the participants to consider pursuing graduate studies at UPLB in the future.
Tokyo NODAI faculty members, Dr. Asako Imai and Dr. Nina Nocon-Shimoguchi, accompany the participants under the Program's 29th batch.
Present during the event were Dr. Isabelita Pabuayon, dean of the College of Economics and Management, and DAME faculty members, including Loida Mojica, coordinator of the field practice, and Glenn Baticados, director of the Center for Technology Transfer and Entrepreneurship.
Nohreen Ethel Manipol provided the overview of the activities on behalf of DAME Chair Normito Zapata, Jr.
Also present were Dr. Salvador Catelo, director of the Institute of Cooperatives and Bio-enterprise Development; and Jose Chito Valmayor, resource speaker.
The present batch is also expected to learn more about Filipino food with the help of experts from the UPLB Institute of Human Nutrition and Food.
The past editions of this UPLB-Tokyo NODAI collaboration had brought 576 students and 17 professors from Japan to the Philippines. (KEAraguas with information from CEM)