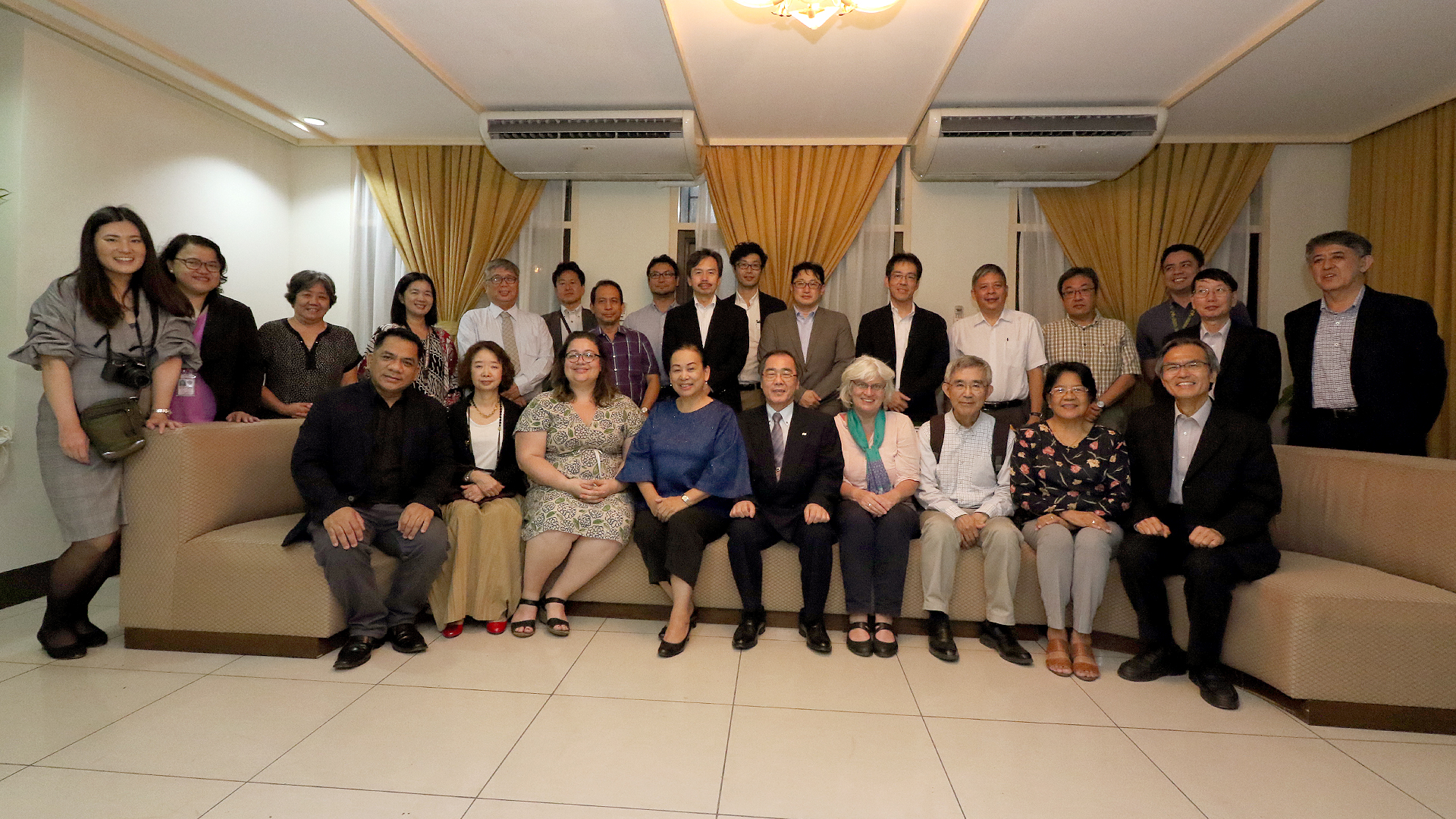 UPLB welcomes Nagoya U leaders
Three years after the Nagoya University Asian Satellite Campus (NUASC)-Philippines was set up in UPLB, the two universities continue to cultivate their ties through the regular interaction between its leaders.
On Feb. 10, UPLB hosted a fellowship dinner in honor of a delegation from NU at the Executive House.
Dr. Serlie Barroga-Jamias, vice chancellor for community affairs, on behalf of Chancellor Fernando C. Sanchez, Jr., led UPLB officials in welcoming the visitors
"You hold a special place in our heart. We will make sure that the partnerships work for the expansion of knowledge, relationships, cooperation, and collaboration," Dr. Jamias said.
Leading the 14-strong delegation from Japan was Dr. Seiichi Matsuo, NU president.
With him were Prof. Fumio Isoda, director of NUASC, Dean Kazuhito Kawakita of the Graduate School of Bioagricultural Sciences (GSBS), Prof. Sanae Ito, former dean of the Graduate School of International Development (GSID), and professors and other officials of NU.
GSBS and GSID are the two NU schools that are represented in NUASC-Philippines, where eight Filipino students are enrolled in the Transnational Doctoral Program for Leading Professionals in Asian Countries.
Visitors from Japan's Ministry of Education, Culture, Sports, Science and Technology, Gifu University and University of Reading also joined the fellowship dinner.
Other UPLB officials who took part in the event were the deans, namely: Dr. Jose Camacho, Jr. (Graduate School or GS); Dr. Isabelita Pabuayon (economics and management); Dr. Arnold Elepaño (engineering and agro-industrial technology); and Rolando Bello (public affairs and development).
Also with them were Dr. Simplicio Medina, director of the Office of International Linkages; and Dr. Aimee Lynn Barrion-Dupo and Dr. Aileen Lapitan, school secretary and assistant school secretary, respectively, of the GS. (Mark Jayson E. Gloria)