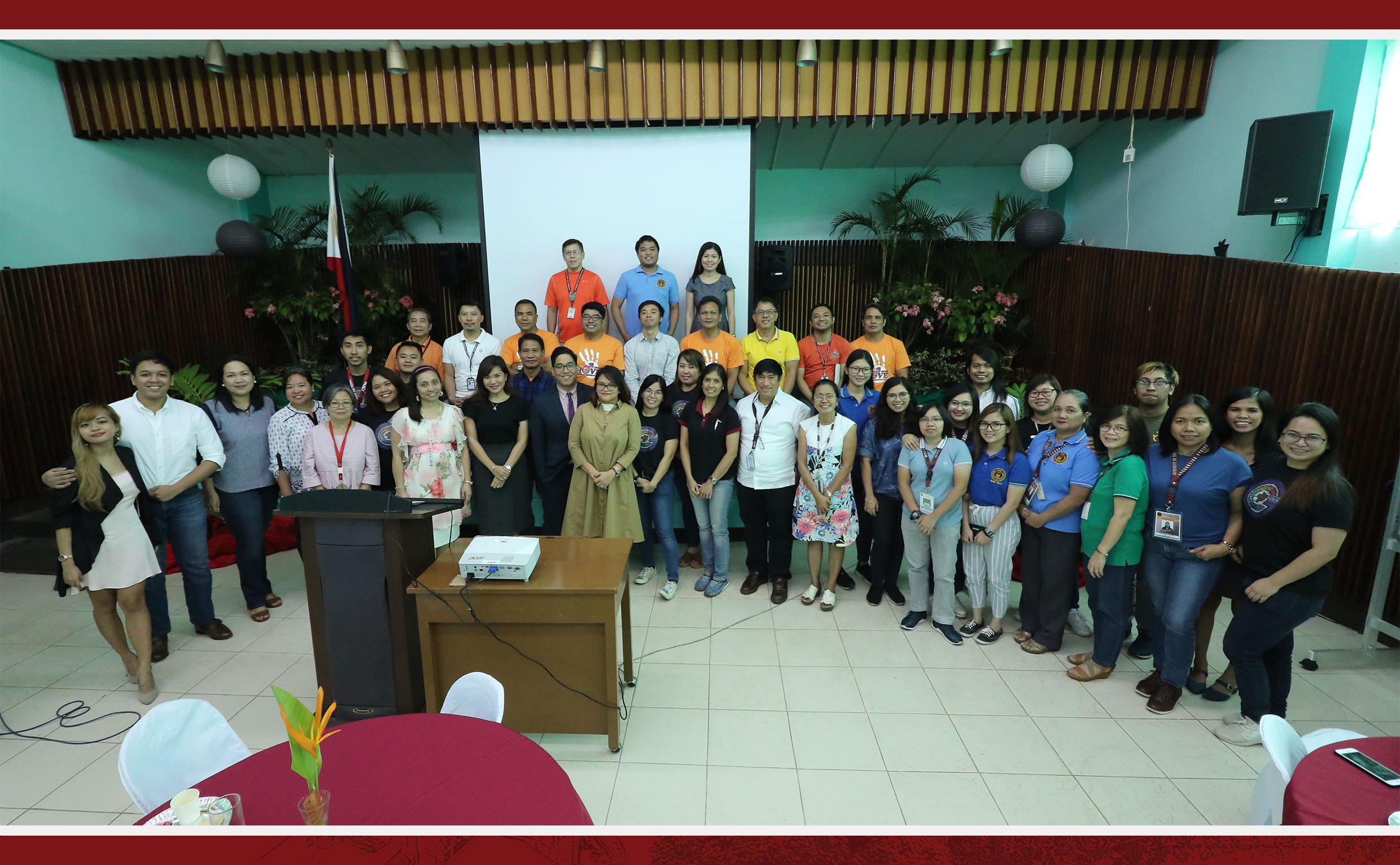 UPLB-wide collabs to mainstream gender and dev't
Twelve years since the UPLB Gender Center (UPLBGC) was formed from three existing units in the university, the center continues to be at the forefront of promoting a gender-friendly UPLB campus.
The office space and manpower of UPLBGC may be limited in size, but it has been able to mobilize and reach university personnel in its various mandates and initiatives that includes policy, knowledge sharing, research, trainings, and public service.
UPLBGC has its gender and development (GAD) advocates all over the campus, and they are expected and honed to become the center's allies in mainstreaming GAD in policies, programs, processes, and procedures in their respective units.
These are the GAD Focal Point System (GFPS), the Special GAD Committee and Technical Working Group (TWG), and the members of the Men Opposed to Violence against Women Everywhere (MOVE).
They have received intensive training-workshop on gender sensitivity, orientation on anti-sexual harassment, gender fair language, and active listening skills, which aim to develop in them the fundamental understanding and skills in issues surrounding gender and development.
UPLBGC's MOVE, an all-male employee member advocacy group that supports anti-violence against women in the workplace since 2018, is the first of its kind in the UP System. It is patterned after the idea of the Philippine Commission on Women.
According to Atty. Eric Paul D. Peralta, director of UPLBGC, members of MOVE are expected to serve as champions and advocates of gender and development, gender equality and empowerment, and of ending violence against women and children.
"MOVE can help the UPLBGC a lot inasmuch as not only the goals of the office, but also the vision, mission, and objectives are enhanced by the projects, activities, and programs of the group."
The Office of Anti-Sexual Harassment (OASH), one of the three pillars in the founding of UPLBGC, continues to remain a partner of the center despite the former's recent transfer to the Office of the Chancellor as a stand-alone unit.
UPLBGC and OASH work together in conducting gender sensitivity programs and seminars in the university. The center also helps OASH in various matters involving policies, rules, regulations, and procedures on sexual harassment, a sensitive matter that is integral to the larger concept of gender. (KEAraguas with reports from the UPLB Gender Center).