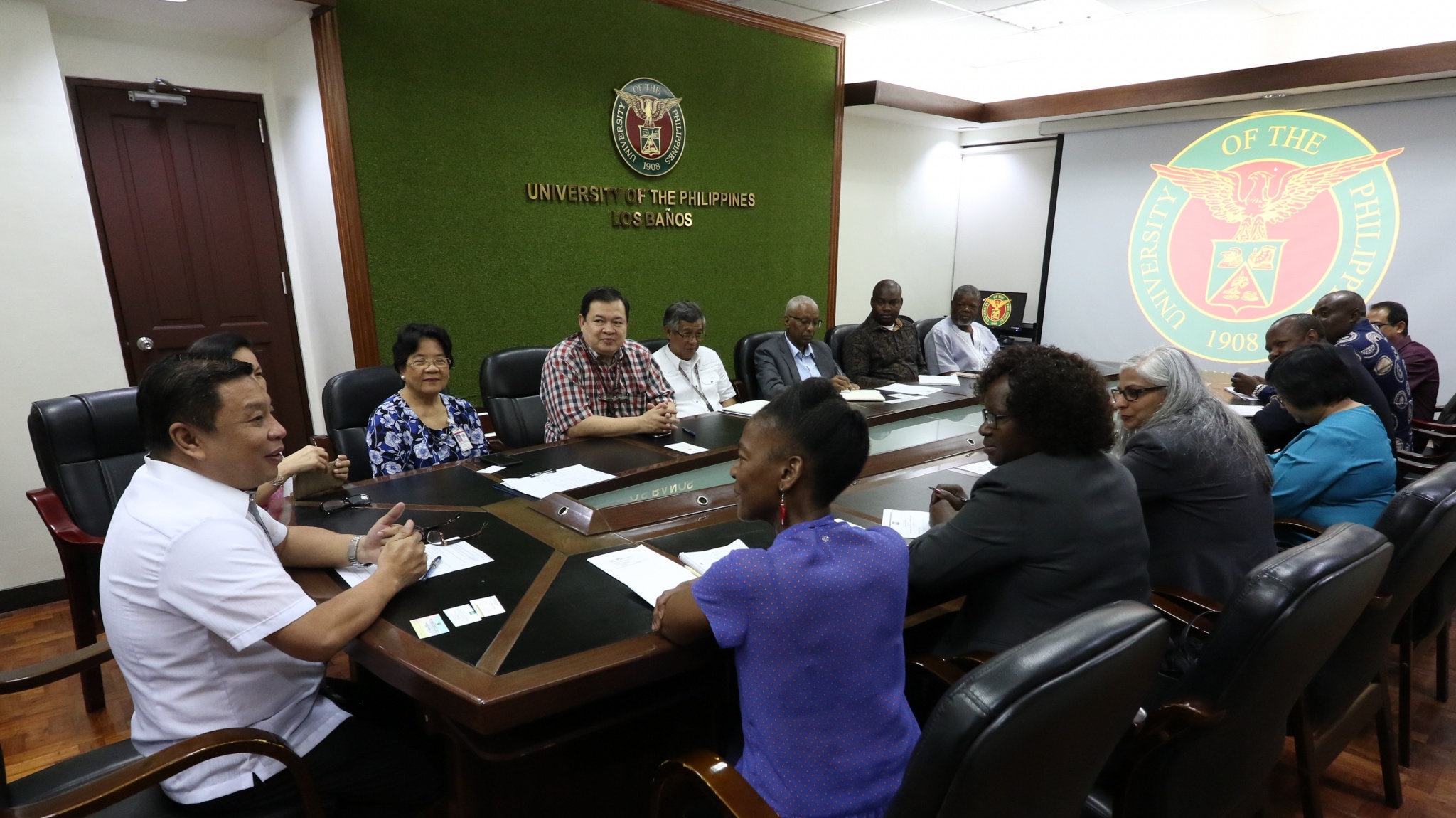 UPLB, World Bank, Mozambique explore future collab
UPLB continues to explore and welcome international partnerships and welcomed one such opportunity with World Bank and the Ministry of Agriculture of Mozambique, a country in southern Africa.
Chancellor Fernando C. Sanchez, Jr. received at his office a delegation from Mozambique led by Dr. Olga Lurdes Fafetine, director general of the Mozambique Institute of Agricultural Research, to discuss possible collaborations in agriculture, natural resources, and economics on Feb. 6.
The Mozambique delegation also included Dr. Anabela Zacarias, project coordinator of the Agricultural Productivity Program for Southern Africa (APPSA); Hermino Abade, head of Research Centre of Leadership (RCoL) of Namacurra, Rice Based Centre; Jeremias Chauque, deputy director of international cooperation; and Carlos Zandamela, rice specialist/consultant.
Representing World Bank were Tahira Syed, senior rural development specialist and team leader of Agriculture Global Practice, Washington DC; Aniceto Bila, senior agriculture specialist in Mozambique office; and Maria Therese Quinones, senior rural development specialist from World Bank Philippines.
Dr. Abdelbagi Ismail, International Rice Research institute (IRRI) representative for Africa, also joined the meeting.
After the courtesy call, the delegation proceeded to the College of Economics and Management (CEM) -Department of Agribusiness Management and Entrepreneurship, and Institute of Plant Breeding (IPB), and also visited IRRI.
Joining Chancellor Sanchez in welcoming the visitors were Dr. Portia G. Lapitan and Dr. Rex B. Demafelis, vice chancellors for academic affairs and research and extension, respectively; Dr. Simplicio M. Medina, director of the Office of International Linkages; Dr. Isabelita M. Pabuayon, dean of CEM; and Dr. Pompe Sta. Cruz, director of IPB. (KEAraguas)