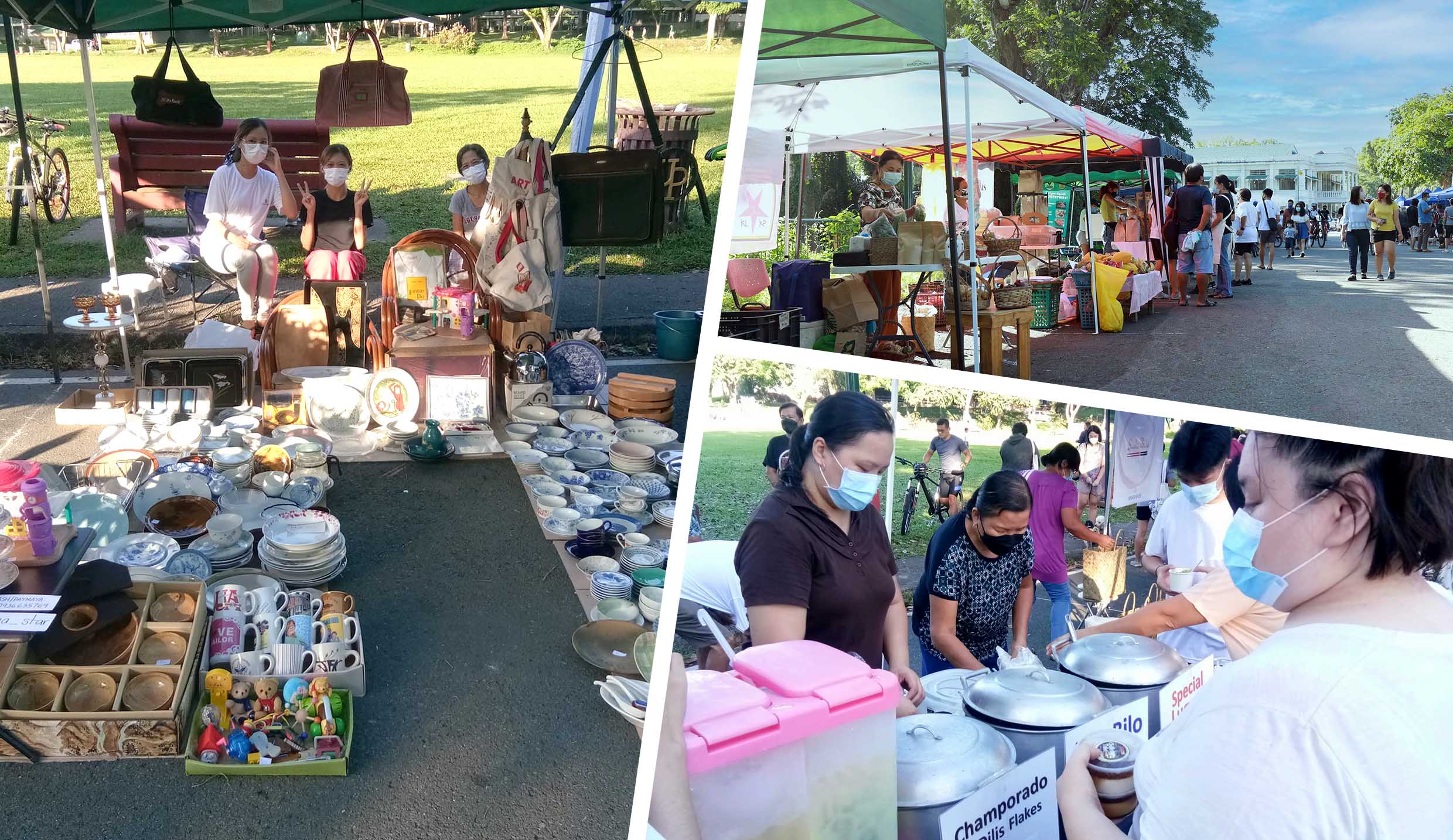 UPLB's Saturday Bazaar is back!
Bright sunlight, lush greenery, fresh air, and a weekend market.
The UPLB Saturday Bazaar is back in the new normal, as the campus officially re-opened its much-awaited Saturday market to the public last April 23.
Thirty-five local businesses participated in the Saturday bazaar at the Student Union parking lot, much to the delight of the visitors who frequent the campus for early morning walks and workouts.
Concessionaires offered a variety of products – from DTRI's famous chocolate milk, coffee milk, and other dairy products; UPLB merchandise like jackets, tumblers, masks, and UP sablay from the UPLB Alumni Association; diverse food choices from bread, coffee, vegetables, fruits, desserts; to items like pet accessories, clothing, pottery, and plants.
Organized by the Business Affairs Office (BAO) under the Office of the Vice Chancellor for Administration, the UPLB Saturday Bazaar is held from 6 to 10 am.
The BAO is strictly implementing safety protocols at the bazaar.
Interested parties who want to be part of the UPLB Saturday bazaar may apply using the application form posted on the UPLB BAO's official Facebook Page from May 9 to 13. (KEAraguas)