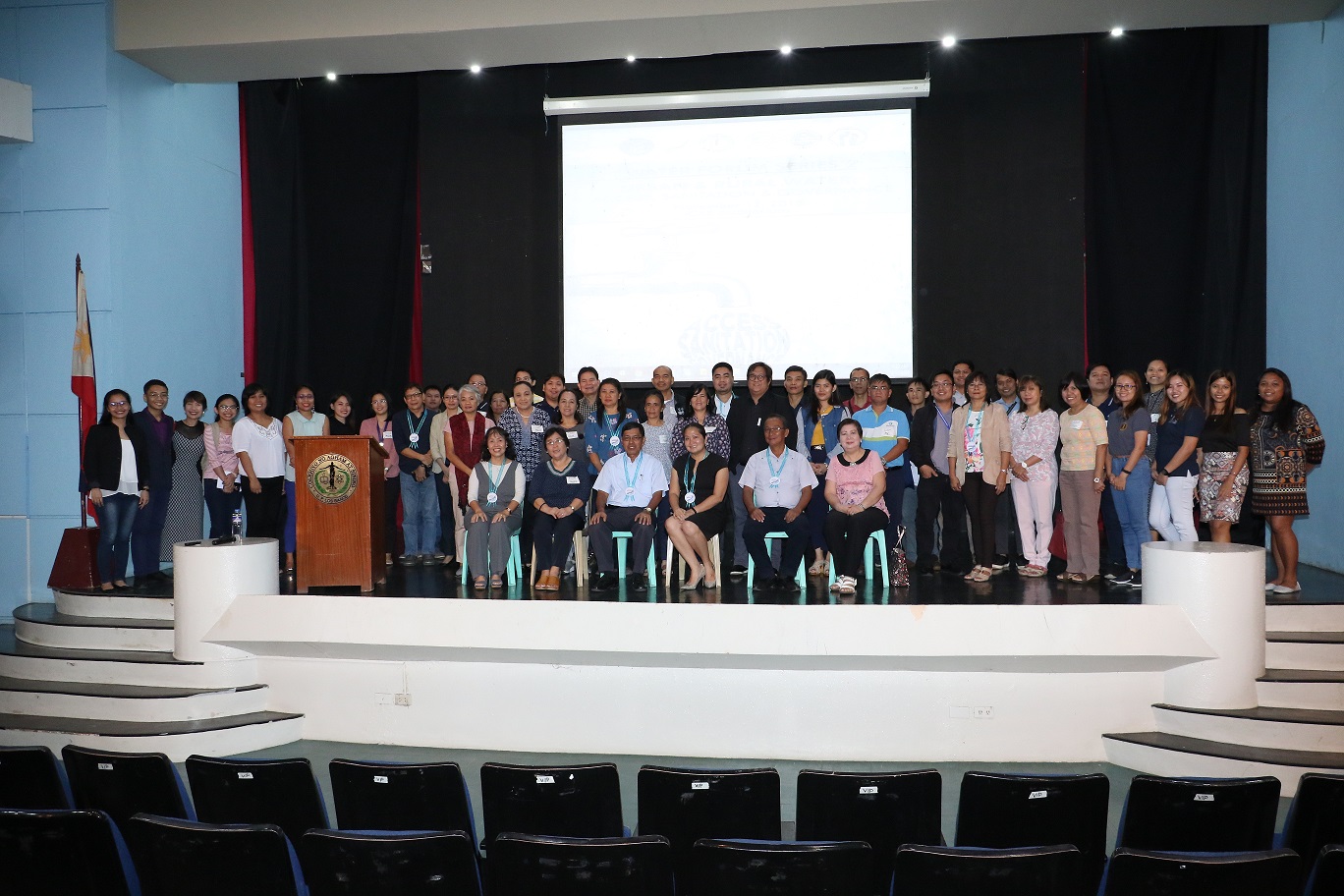 UPLB's water forum tackles WASH problems, solutions
Water, sanitation, and hygiene – more popularly known in development work as WASH – was the key topic at the Water Forum Series 2 on Nov. 12 at the CAS Auditorium.
The forum brought together representatives from academe, government, civil society organizations, and private sector to talk about the status of urban and rural water in terms of access, sanitation, and governance.
According to Dr. Felino Lansigan, professor and dean of the College of Arts and Sciences, rapid urbanization and migration to urban centers are some of the factors that affect water resources. "Urban population requires more water compared to the rural sector," he said.
WASH Specialist Rona Raisa Ramos of TySeven UK affirmed the consequence of urbanization to water sanitation. "By 2050, 66% of the world population will be living in urban areas. That would put pressure on current WASH infrastructures in urban areas," she said.
Ramos said that the remaining 10% of the Filipino population do not have access to safe water; while one million of the population resort to open defecation due to lack of access to toilets.
In Laguna, Provincial Sanitary Engineer Virginia Fabros said that 6% of the households is yet to have access to safe water while 7% have no sanitary toilet.
Ramos presented ways to address these gaps, such as having community-based desalination facilities and rain harvester for those with limited access to clean ground water, and installing tiger worm toilets that transform human wastes into fertilizers.
Engr. Fabros, for her part, presented programs that would help eliminate open defecation, regulate the construction of septic tanks, and establish sewage and septage treatments in designated clusters in Laguna.
Rogelio Ocampo of the Office of the Project Development Services of the Department of Interior and Local Government reported on how the Sagana at Ligtas na Tubig sa Lahat (SALINTUBIG) Program of the government has provided more than 14 million Filipinos access to potable water.
Other speakers were Engr. Christian Henry Lacson, operations group head of the Laguna Water District Aquatech Resources Corporation (LARC); Crispina Muan, community development officer of the Laguna Lake Development Authority (LLDA); and Dr. Damasa Macandog, professor at the Institute of Biological Sciences.
Engr. Lacson presented the program of LARC to expand and provide safe water in the province while Muan shared to the audience how LLDA manages the Laguna de Bay watershed on a sub-watershed approach. One of them is the Sta. Rosa-Silang sub-watershed, which was the subject of Dr. Macandog's talk.
A workshop followed to identify issues, existing interventions, and suggested plans and policies for urban and rural water.
Present during the forum were Dr. Marish Madlangbayan, vice chancellor for planning and development; and Dr. Raden Piadozo and Dr. Ma. Theresa Velasco, deans of the College of Human Ecology and College of Development Communication, respectively.
Water Forum Series 2 is the second knowledge sharing event of the UPLB Interdisciplinary Studies Center for Water (Water Center) under the leadership of Dr. Patricia Ann J. Sanchez, associate professor at the School of Environmental Science and Management.
At the end of the forum, the Water Center's committee chairs, Dr. Virgilio Villancio and Dr. Agnes Rola, articulated how the event could contribute to having "water security for all, at all times." (Mark Jayson E. Gloria)