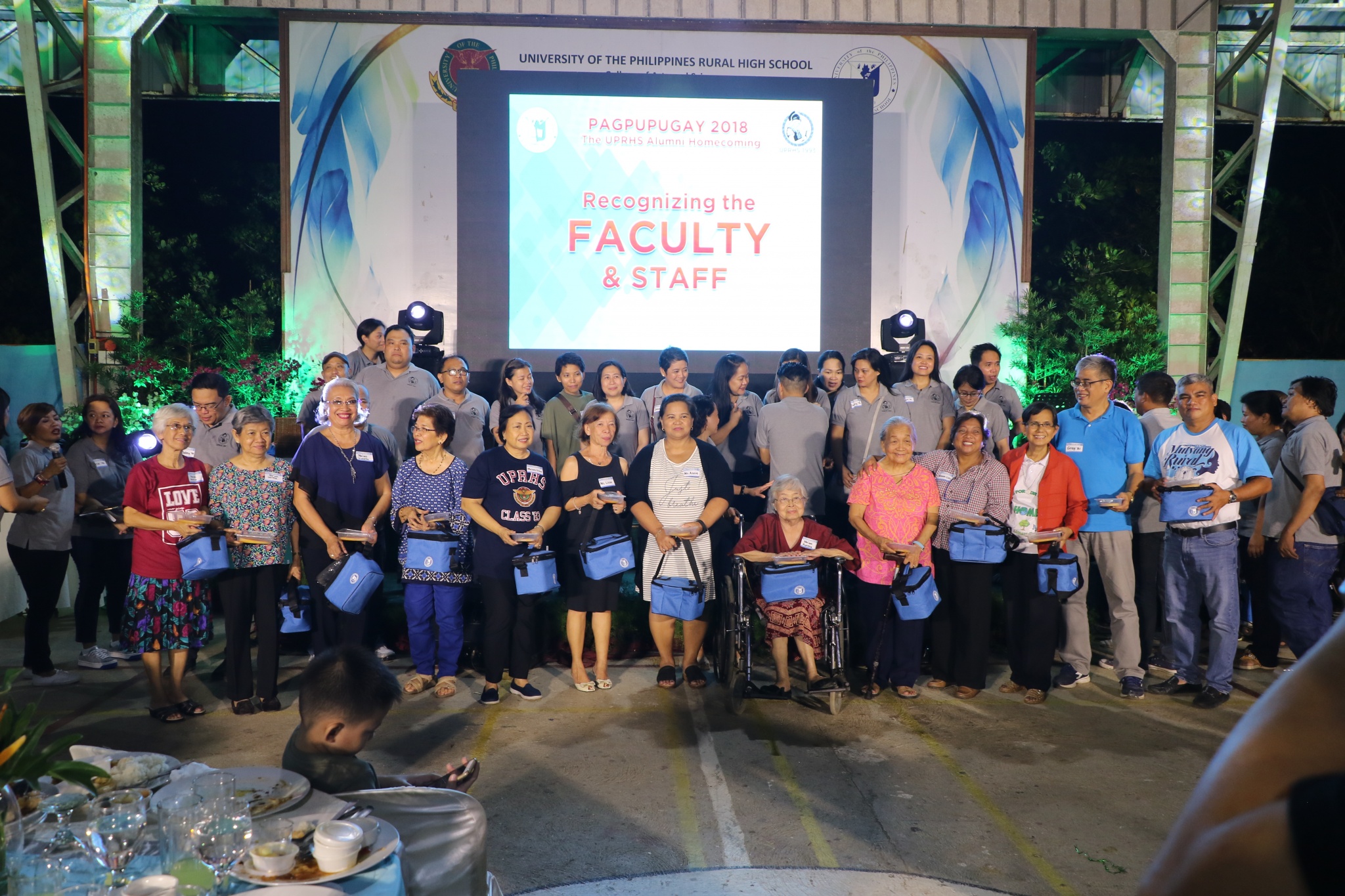 UPRHS Class '93 gives back to alma mater at homecoming
A night of celebration and reminiscence ensued for the alumni of the UP Rural High School (UPRHS) at their grand alumni homecoming titled "Pagpupugay 2018" held at the UPRHS campus in Bay, Laguna on Dec. 8.
Food, music, games, and special presentations from UPRHS students and alumni filled the festivities. For the latter, much was also about reliving their high school memories.
But perhaps what made the event more special was the spirit of thanksgiving and generosity demonstrated by the alumni of "Mutyang Rural."
"The reason why it's called Pagpupugay 2018 is because we want to give back to our school," said Liwanag Mandigma-Bondad, high school class president of Class '93, this year's homecoming host and silver jubilarians.
"Wherever we are now, a lot of it is because of Rural. That's why we want to give back to our teachers and to UPRHS," she said.
Pagpupugay 2018 became an opportunity for its alumni to raise funds for the needs of UPRHS and its retired teaching staff.
Among the projects organized by Class '93 were scholarships for qualified students and a health and wellness fund for UPRHS retirees that will be turned over to the school in January 2019.
Chancellor Fernando C. Sanchez, Jr., himself a UPRHS alumnus, expressed words of gratitude in a short message during the program.
"Mutyang Rural taught me much, and not only in the form of technical knowledge in the mathematics and sciences. It taught me about life, about values and morals, about lessons learned both inside and outside the classroom," Chancellor Sanchez said.
Pagpupugay 2018 celebrates the 89th year founding anniversary of UPRHS. (Jessa Jael S. Arana)