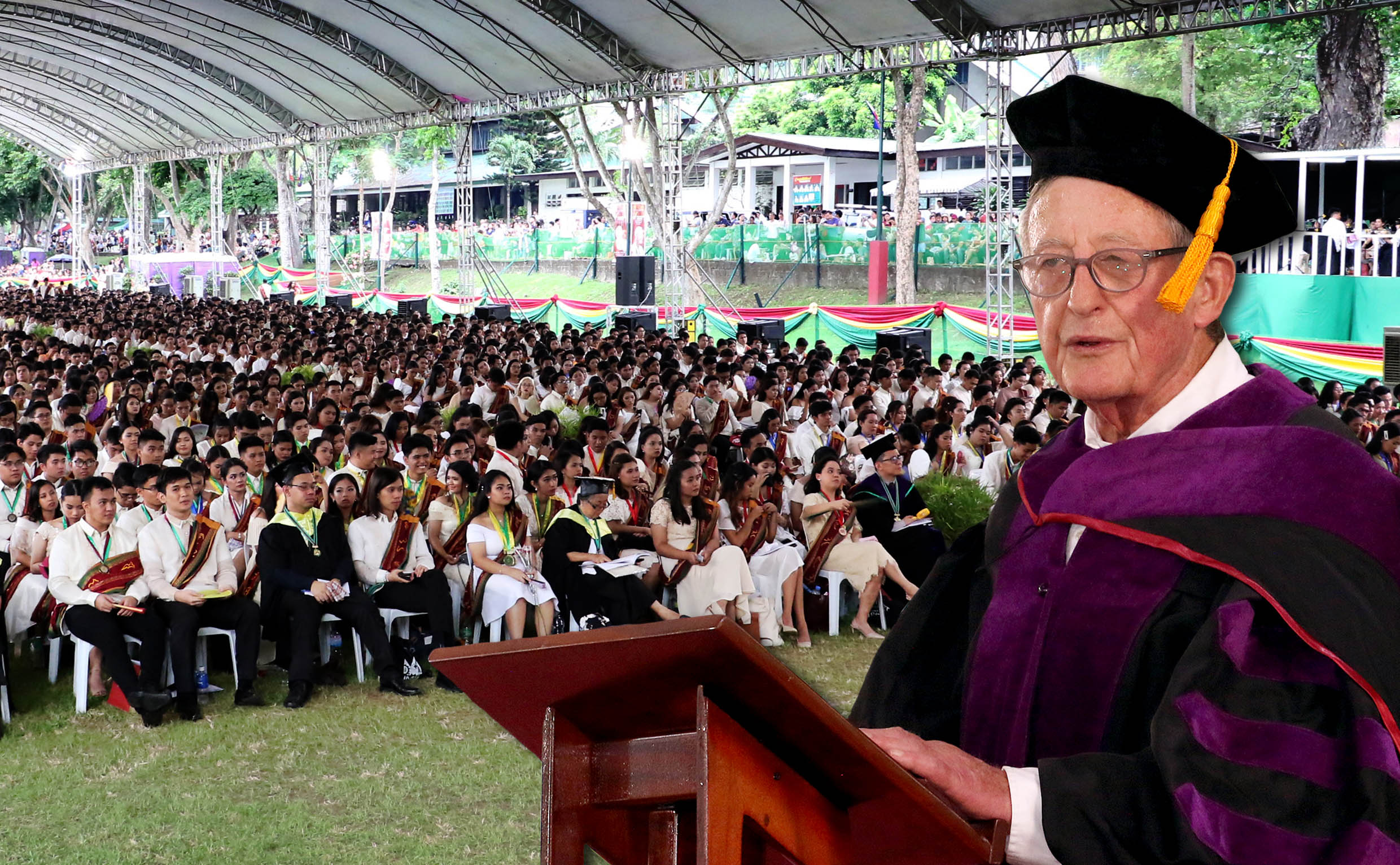 World Food Prize laureate to UPLB grads: 'PH, Asia, Africa need you'
"This country and many others in tropical Asia and Africa need you."
This was how Dr. Simon N. Groot put emphasis on the importance of the knowledge and skills of UPLB graduates during his speech at the university's 47th Commencement Exercises on June 22 at the DL Umali Freedom Park.
UPLB, known for its traditional strength in agriculture and forestry, niche programs in allied fields, and emerging competency in social sciences and humanities, produced 2,419 graduates this year.
According to Dr. Groot, who has been named 2019 World Food Prize laureate, agriculture, farmer development, and nation-building need all sorts of skills.
A pioneer in the seed industry, Dr. Groot used the plant breeding term "combining ability" in emphasizing the need for variety of skills in people, organizations, and culture.
"[I have learned that] it is of crucial importance to combine the right kinds of knowledge about crops and markets together with a group of inquisitive local talents," Dr. Groot said, citing a lesson from his professional experience, one of which is the founding of the East-West Seed, Inc. in 1982.
"Agricultural development needs a variety of skills leading to combining ability," he continued. "Scientific skills are part, but primarily it takes passion for farmers, big and small."
Dr. Groot was also conferred the degree of Doctor of Laws, honoris causa, by the University of the Philippines in a simple ceremony witnessed by his daughter, Maaike.
The honorary degree was conferred upon Dr. Groot for his contribution to agriculture, primarily through the East-West Seed, Inc., through which he helped improve the income of farmers and make nutritious food available, particularly in the Philippines.
Members of the UP Board of Regents, led by its co-chair, UP President Danilo L. Concepcion, facilitated the conferment of the honorary degree upon Dr. Groot.
Present during the ceremony was Chancellor Fernando C. Sanchez, Jr., who led the distribution of the diploma to the graduates, alongside Dr. Teodoro Herbosa, UP executive vice president.
Assisting them were Dr. Myrna Carandang, university registrar, and Assistant Vice Chancellor for Academic Affairs Julieta delos Reyes.
The UPLB Class 2019 produced 224 honor graduates: 201 cum laude, 22 magna cum laude, and one summa cum laude – Helbert A. Paat, BS Applied Mathematics.
In his valedictory address, Paat, who said that he himself came from a poor family, talked about three kinds of poverty – of resources, of knowledge, and of the soul – and the ways to overcome them.
"The wicked cannot serve the nation; the ignorant cannot serve the nation; how can the impoverished, in their insufficiency, serve the nation?" Paat asked.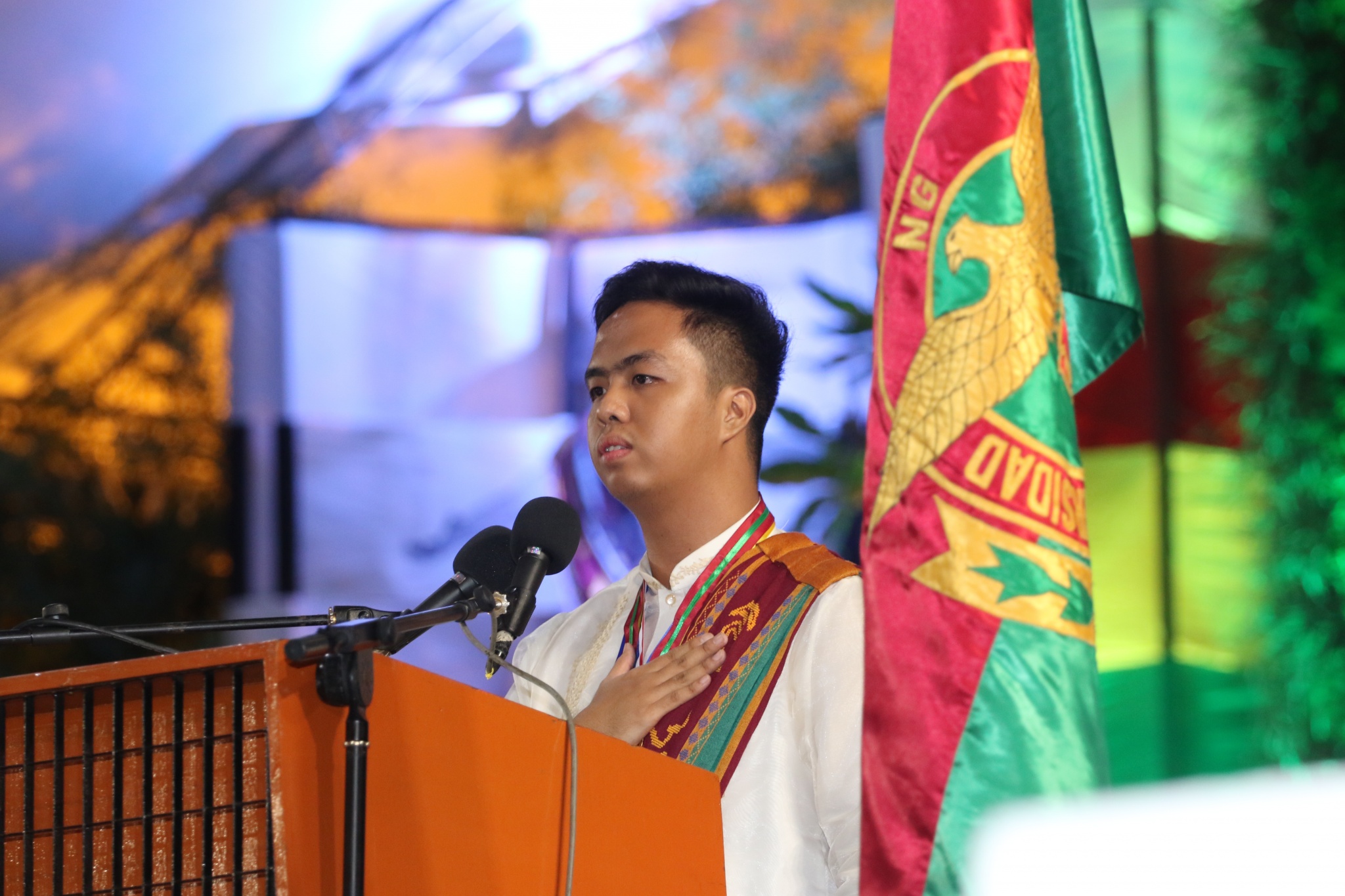 "Let us overcome our individual poverties by applying the lessons we learned from UP; by knowing God, trusting Him, and walking in obedience to Him," he continued. "Only then can we be honorable and excellent; only then can we serve this nation." (Mark Jayson E. Gloria)