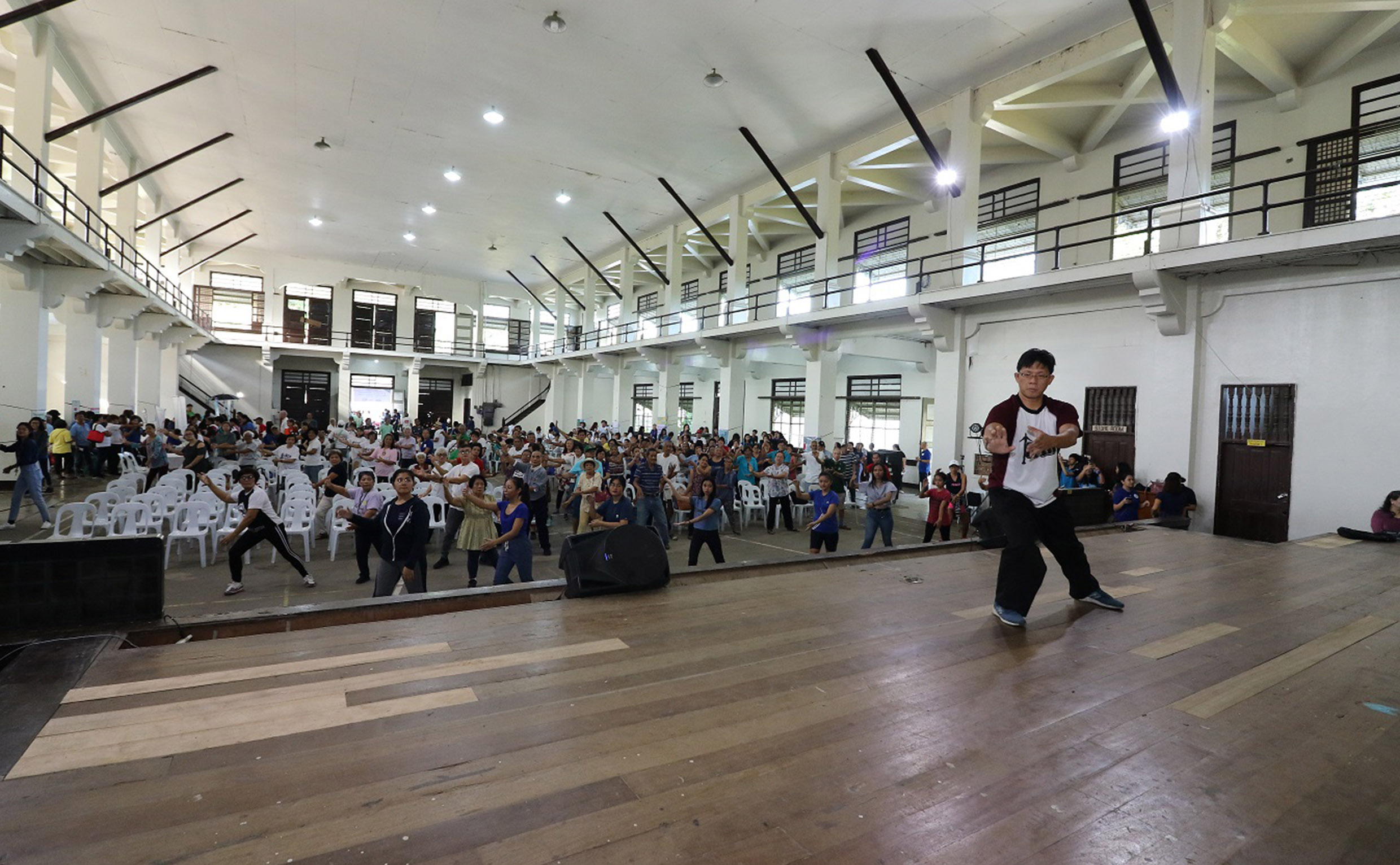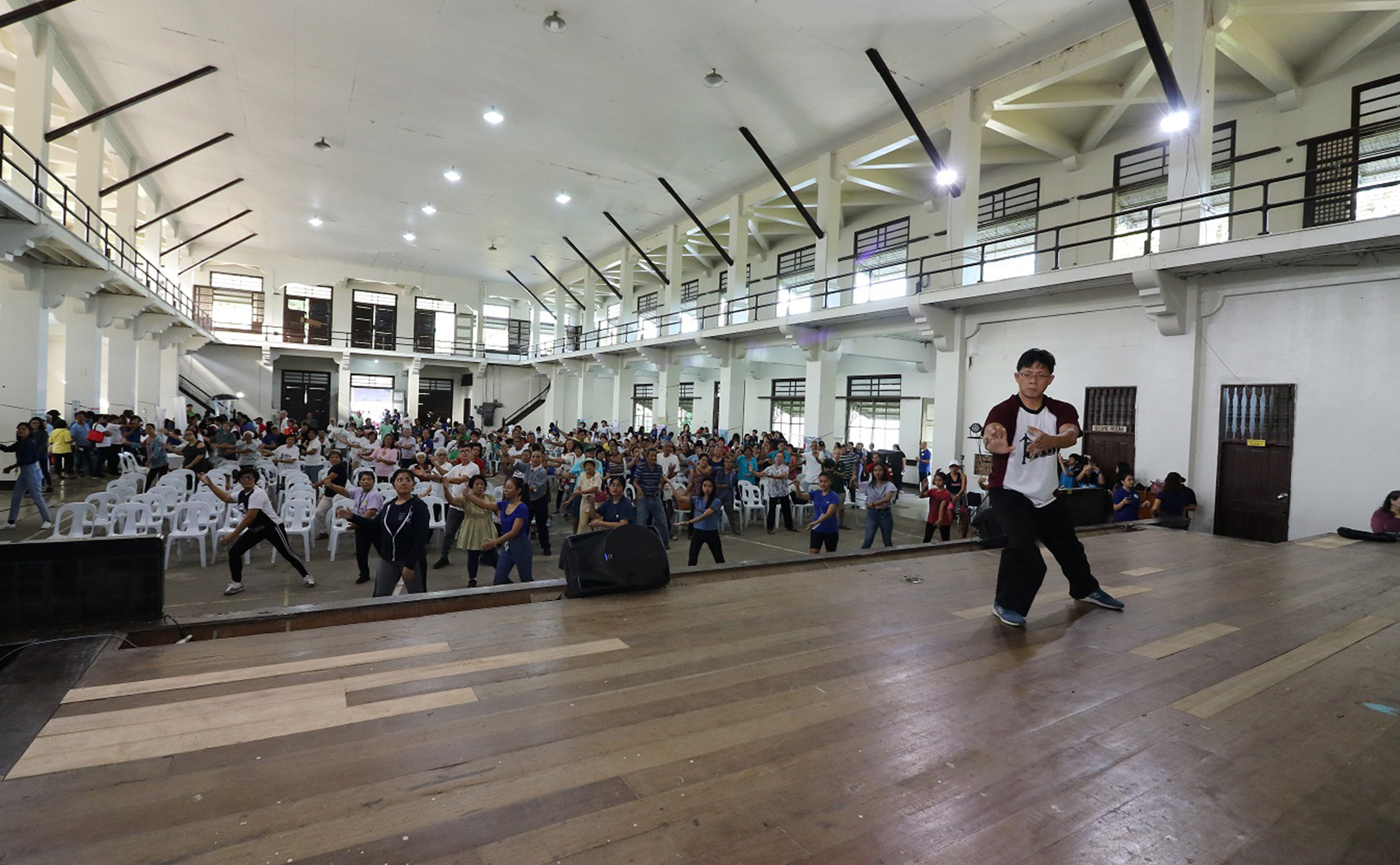 CHE stages 'fiesta' for senior folks
There were no banderitas, nor a makeshift carnival for magic tricks and games, but the crowd of cheerful guests who swayed to upbeat music created a festive mood fit for a fiesta on Sept. 28 at Baker Hall in UPLB.
The 8th Senior Citizen Summit, with the theme "Senior fiesta: matandaing kaisipan, malusog na katawan, ating pagyamanin," the annual gathering of elderly people from Los Baños and neighboring towns continued to promote bio-psychosocial wellness in entertaining and educational ways.
The event also marked the 8th anniversary of the summit's organizing unit, the Elderly Development Program (EDP) of the Department of Human and Family Development Studies at the College of Human Ecology (CHE-DHFDS).
Around 200 senior citizens from Los Baños, Bay, Victoria, and Calamba City took part in tai chi exercise sessions and Zumba during the summit's opening session on physical fitness.
Inside the hall were booths, not for selling trinkets and miscellany as one normally sees during fiesta celebrations, but instead offering free medical, optical, nutritional, wellness consultations, and freebies and snacks and related services from EDP's partner organizations.
Dr. Renato Torres, founding head of EDP and a retired faculty member at DHFDS-CHE, shed light on the difference between dementia and Alzheimer's disease. The medical doctor explained that dementia is a group of symptoms of at least 100 diseases, the most common of which is Alzheimer's disease.
Dr. Torres gave advice on how to decrease the risk of having dementia, including practicing healthy and active physical and mental lifestyles, to solve forgetfulness, and to be mindful of one's blood pressure, cholesterol, and blood sugar.
Meanwhile, Maria Angelica Miras, chief physical therapist at Healthserv Los Baños Medical Center, talked about caring for joints and back. She demonstrated various types of gentle back stretches that senior citizens may practice and presented ways to prevent and manage a fall.
Dr. Jose Paolo de Castro, a volunteer doctor at Unilab Bayanihan Foundation, Inc. (UBF), tackled ways to manage stress. Aside from giving practical tips, he underscored that stress is not bad, saying that it may give motivation if handled well.
"Kailangan marunong tayong humarap sa stress. Kailangan meron lagi tayong gana sa buhay," Dr. de Castro reminded his audience.
Healthserv and UBF were among EDP's partners in staging the summit, alongside Calamba Eye Center, Dr. Zenaida Torres, Global Care Medical Center of Bay, Los Baños Doctors Hospital and Medical Center, Office of the Governor of Laguna, Rotary Club of Los Baños Makiling, and students of BS Nutrition and BS Human Ecology.
Present during the event were Eric Aala, district officer and representative of Governor Ramil Hernandez; Dr. Raden Piadozo and Dr. Marison Felicidad Dy, dean and college secretary, respectively, of CHE; Rufo Gil Albor, chair of DHFDS; and Dr. Teri-Marie Laude, head of EDP.
On top of the annual summit, EDP also hosts a senior day care every month for 60 regular participants, including retired UPLB employees. (Mark Jayson E. Gloria)