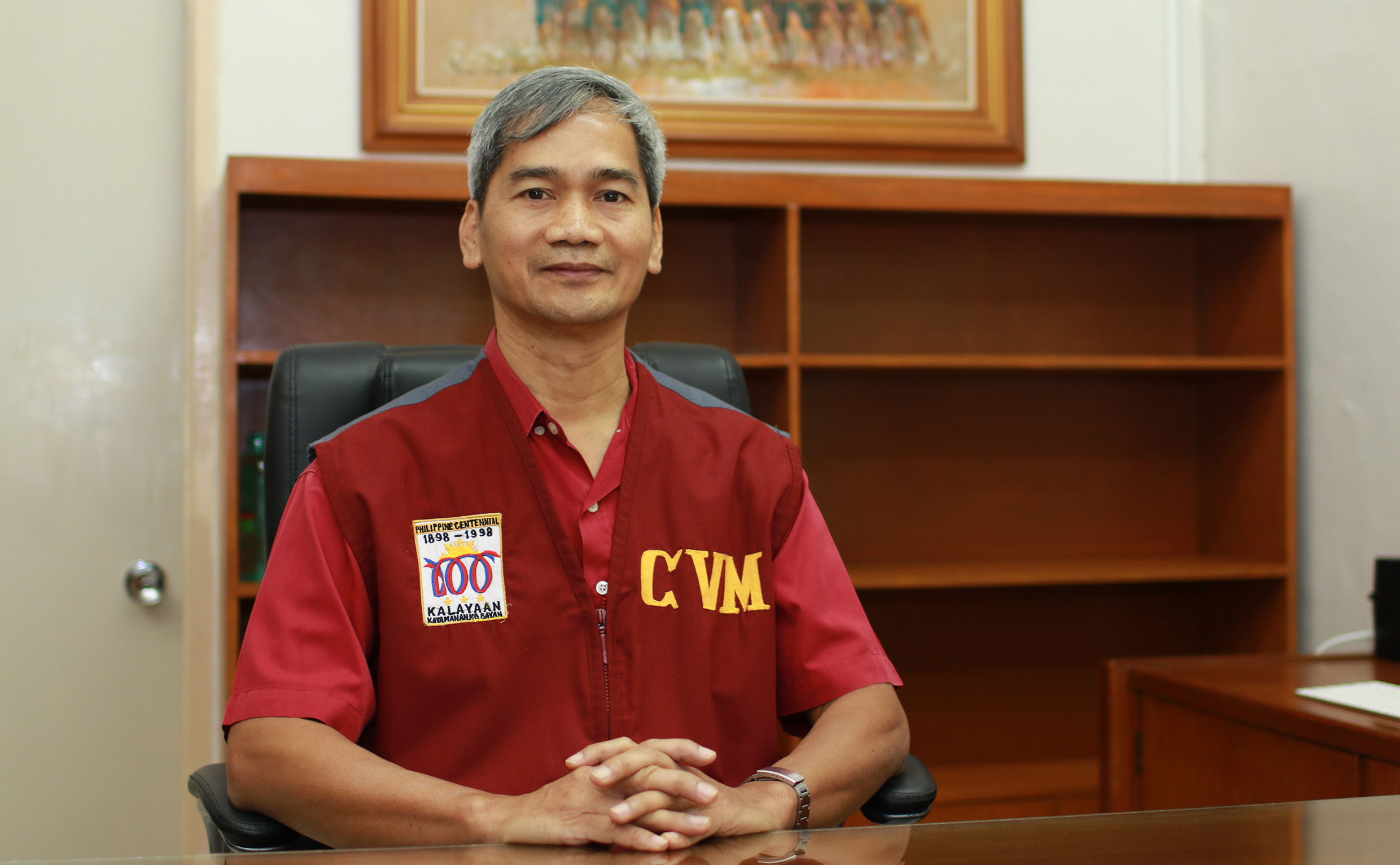 Dr. Acorda is the new CVM dean
The College of Veterinary Medicine (CVM) has a new dean–Dr. Jezie A. Acorda.
His appointment was made official during the 1349th meeting of the UP Board of Regents on Nov. 28, 2019, which also marks the beginning of his three-year term.
Dr. Acorda is a professor at the Department of Veterinary Clinical Sciences (DVCS) and also the current director of UPLB's new quality assurance office, the Academic Assessment and Development Unit.
He has held various positions at his home college and in the university. At CVM, he was chair of DVCS (1996-1998), associate dean (1998-2001), and assistant to the dean (2004-2006), among others.
He served as vice chancellor for research and extension (2001-2003) and assistant to the chancellor (2015-2017) of UPLB.
He finished his Doctor of Veterinary Medicine from UP Diliman, and later pursued his postgraduate degrees in Japan that earned for him a Master of Agriculture from Obihiro University of Agriculture and Veterinary Medicine and a Doctor of Philosophy from Gifu University.
Dr. Acorda was hailed as Outstanding Young Scientist by the National Academy of Science and Technology in 1996, Outstanding Teacher of UPLB in 2009, and Most Outstanding Veterinarian in Academe by the Veterinary Practitioners Association of the Philippines in 2010.