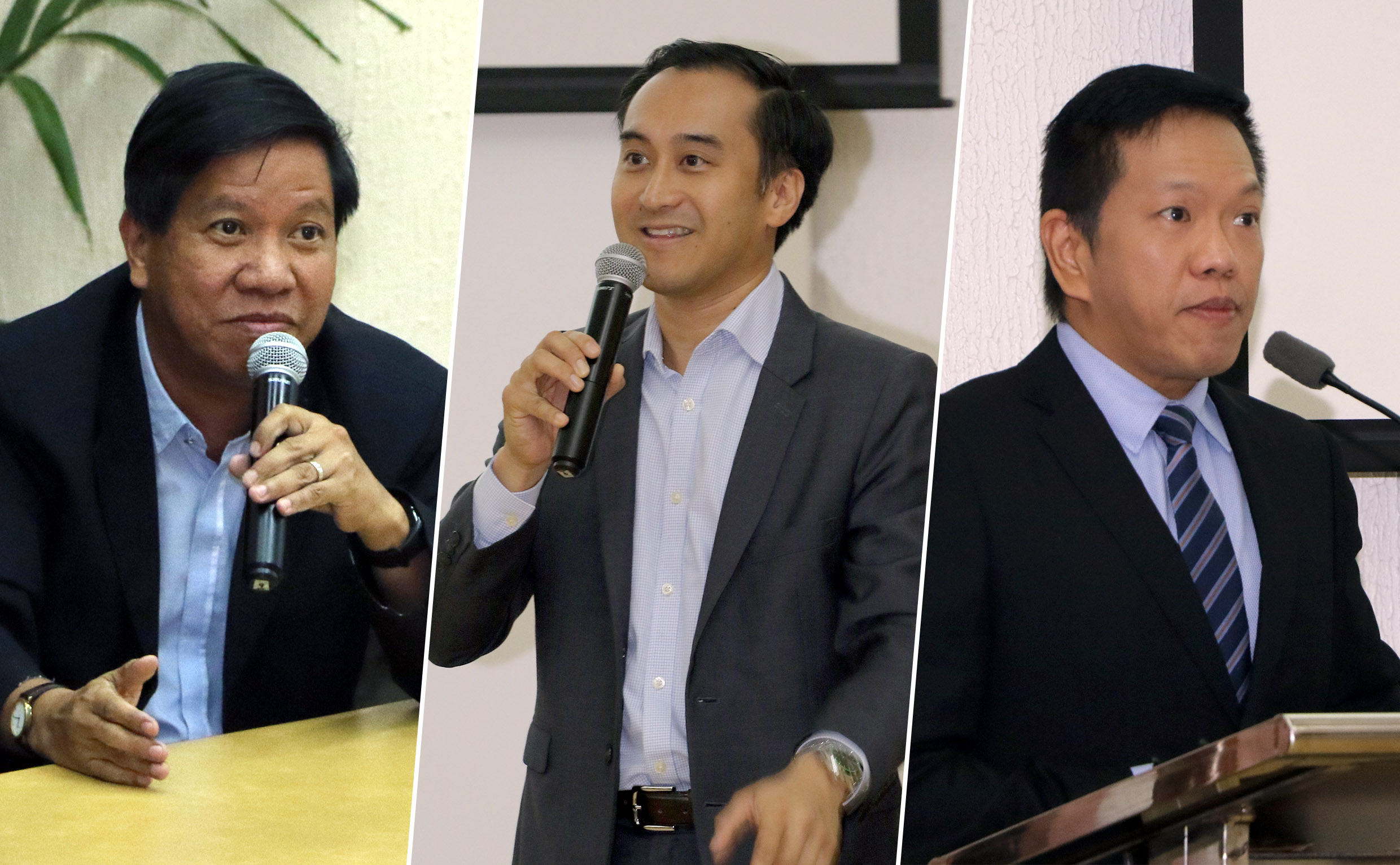 Erasmus' SPIRE project culminates at UPLB
For the past three years, a collaborative project under the Erasmus+ Programme has been working with 16 higher education institutions (HEI) in the country, including UPLB, to develop and improve the effectiveness of their intellectual property (IP) management, research, and innovation.
The project, called Strategic IP Management for Effective R&I in Asian Higher Education (SPIRE), culminated in the form of an international conference that was held in UPLB on Jan. 10-11.
With the theme "Challenges for HEIs in a global market," the conference aimed to condense the entirety of SPIRE's outputs into a more compact form for the benefit of all its partner institutions.
The opening program held on Jan. 10 at Drilon Hall, SEARCA headquarters, had three keynote speakers who shared their expertise, viewpoints, and learnings.
Dr. Gonzalo Serafica, an industry-government- university collaboration consultant, shared his experiences in turning research into products – in particular, biotechnology research turned into life-saving medical applications and products, which he then patented.
Dr. Serafica enjoined HEIs to focus on "TRIM³," a mnemonic for Technology focus/advantage, Regulatory pathway, Intellectual property, Market potential, Manufacturing scale up, and Money or return on investment.
The second keynote speaker was Dr. Richard Abendan, chief of party of RTI International, who talked about the Science, Technology, Research and Innovation for Development (STRIDE) Program.
STRIDE, a project of USAID Philippines, has supported research collaborations between industry and academe as well as between universities in the Philippines and the USA.
His talk centered on how HEIs could compete in a more global market through research and innovation. He encouraged HEIs' in-house researchers to focus on commercializing their research.
Dr. Abendan also noted the importance of metrics and the use of diagnostics and indicators for innovation so that the research could be properly directed, especially in helping communities who could benefit the most.
Research, Dr. Abendan reminded, should always have commercial and societal impacts.
Completing the roster of keynote speakers was Joselito Florendo, deputy director of SEARCA and a faculty member at the UP Diliman Virata School of Business.
He emphasized how innovation and technology, ones that are formed in universities, could transform farmers from being producers and traders to becoming entrepreneurs. This goal is embedded in SEARCA's 11th Five Year Plan.
Florendo said that the academe is the technology creator; the industry, the technology adaptor; and the farmers or government are the technology users. These three, he noted, should have strong relationships.
Present during the conference were Dr. Rex Demafelis, vice chancellor for research and extension, and Glenn Baticados, director of the UPLB Technology Transfer and Business Development Office.
In his welcome remarks, Dr. Demafelis put forward UPLB's now strong push towards technology commercialization.
He acknowledged that in spite of UPLB's variety of research and innovative products, the university still needs to boost the commercialization of these products.
An open forum sealed the program, during which the speakers answered questions on technology transfer, policy issues, and program sustainability. (Albert Geoffred B. Peralta)