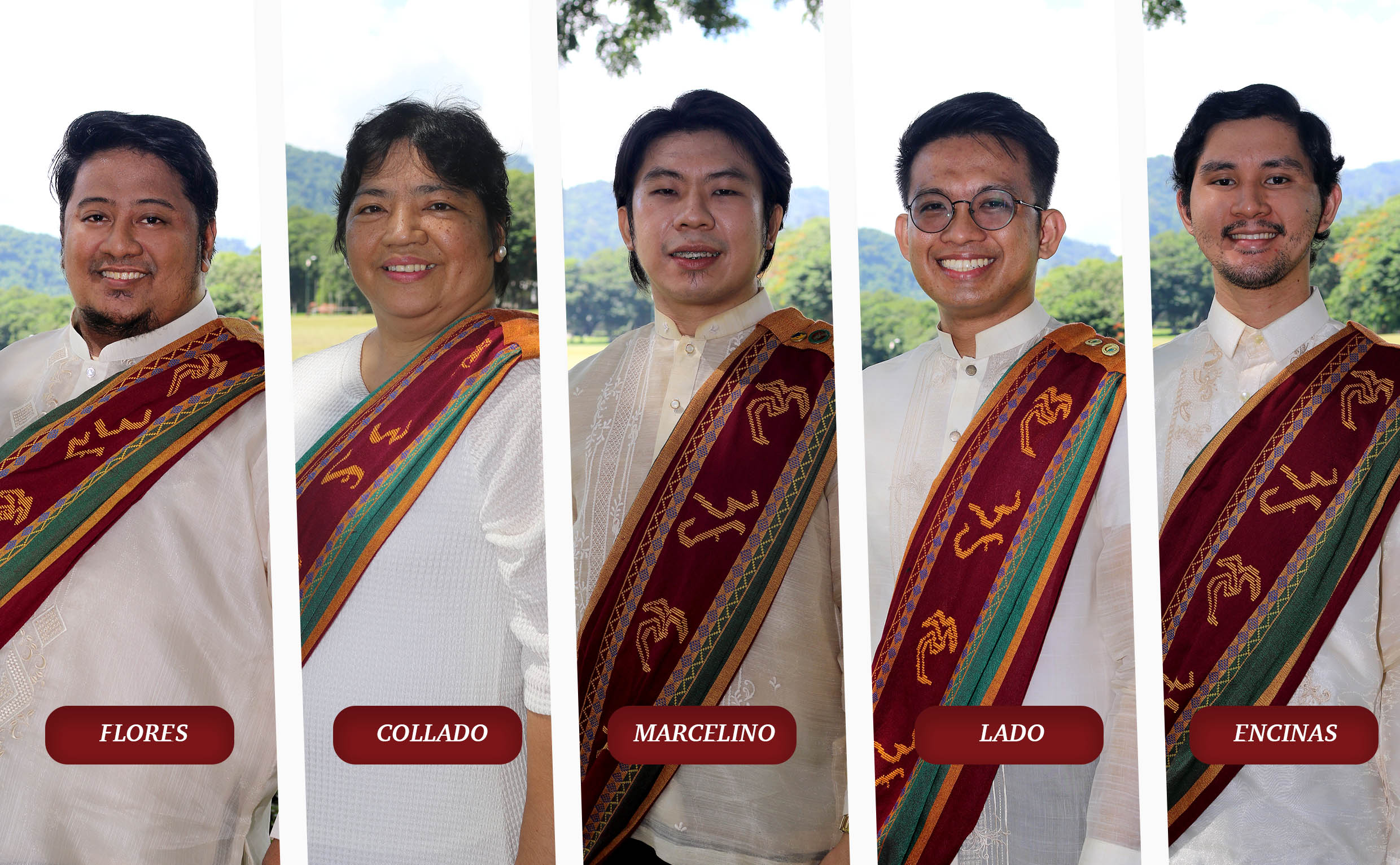 Meet the new student affairs officials of UPLB
Five faculty members join Atty. Eleno O. Peralta in spearheading programs and activities for student welfare under the recently elevated Office of the Vice Chancellor for Student Affairs.
These new executives are now directing the offices that previously functioned as divisions of the former Office of Student Affairs. Their official appointments are effective June 1, 2020.
Rocky T. Marcelino isthe assistant to the vice chancellor for student affairs and the concurrent director of the Office of Student Activities (OSA), previously called the Student Organizations and Activities Division (SOAD).
He has been overseeing student activities for two years now since he became the head of SOAD in June 2018. He immediately transitioned as the officer-in-charge (OIC) of the new OSA before being officially appointed as its director.
Marcelino is an assistant professor at the Institute of Statistics and has served as a statistician, monitoring and evaluation specialist, and leader of various researches. Prior to occupying administrative posts in the university, he was an adviser to several student organizations.
Currently, Marcelino also serves as OIC of the Office of Counseling and Guidance.
Jickerson P. Lado is the director of the Office of Scholarships and Grants (OSG), formerly called the Student and Financial Assistance Division. Before becoming OIC of OSG in March 2020, he has been involved in student affairs, first as head of SOAD in 2016 to 2017, then as its program development associate (PDA) in 2018.
Lado is an assistant professor in genetics at the Institute of Biological Sciences (IBS) and was UPLB's outstanding teacher in biological sciences in 2013. Aside from conducting genetics researches on coconut, he has also led UPLB-funded studies about student organizations in the university.
Dr. Ronilo Jose D. Flores is the director of the Office of Student Housing (OSH), which was recently carved out from the UPLB Housing Office. His official assignment in student affairs started in July 2018 when he became a PDA of SOAD.
He is a faculty member at IBS since 2009 and holds PhD and MS Engineering in Advanced Science and Biotechnology from Osaka University, Japan. Outside his academic and office duties, he coaches the UPLB Men's Volleyball Team and occasionally performs with the UPLB Chorale Ensemble.
John Emmanuel I. Encinas retains his post as head of the Research, Communication and Information Technology (RECOMMIT), previously called COMMIT, which he has been holding since October 2018.
He has a Master of Information Technology and BS Computer Science (cum laude) from UPLB and teaches courses on programming, operating systems, and data communications and networking at the Institute of Computer Science.
Roselle V. Collado is the head of International Student Relations. She has been at the forefront of UPLB's international affairs for more than seven years now in her capacity as PDA of the Office of International Linkages.
She is the former director (2004-2007) of the Institute of Statistics, where she is an assistant professor, statistician, research project leader, resource person, and training and educational materials developer. Her expertise are survey methods, development studies, and impact evaluation. (Mark Jayson E. Gloria)